WHERE WE WANT TO TRAVEL?
VIETNAM and CAMBODIA
Since this two countries are first on our list and we are planning to visit them next summer, we won't write anything about them. We will simply let the stories to be told as they unfold on site.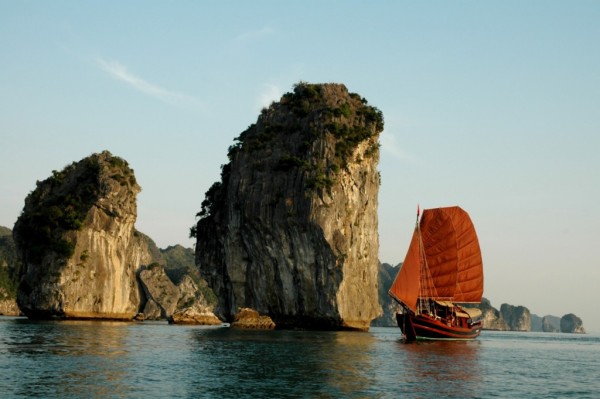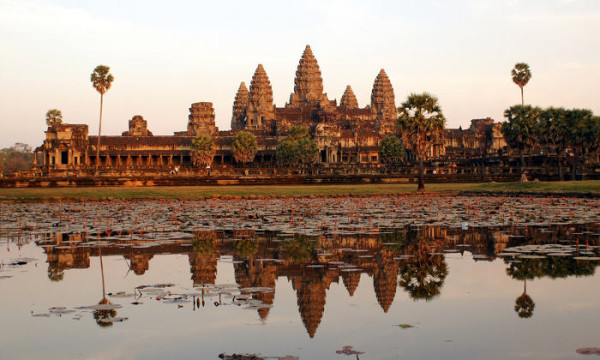 For the rest of the places on our list we did extensive research on the net why we want to visit them so here they are…
ALASKA
Alaska offers incredibly diverse and enjoyable experiences for those who seek for something special. Snowy mountains, seacoast glaciers, stunning National Parks, brown bears, soaring eagles; so completely untouched wilderness and freedom. Alaska is a great destination for adventurers and eco tourists.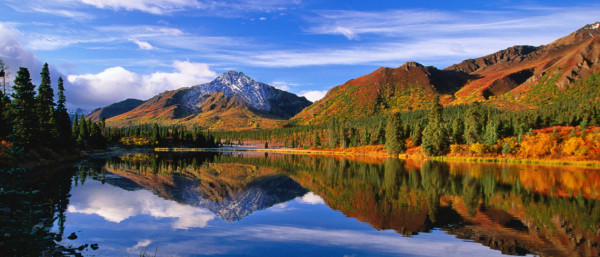 If you go to Alaska, it is recommended to have an active adventure instead of visiting some places by bus, and that's all. You can feel the spirit of this awesome state only by experiencing the encounter with the unspoiled nature.
The largest mountain in North America, Mount McKinley, located in spectacular Denali National Park offers unsurpassed experiences for hikers and backcountry enthusiasts. Take part in a McKinley discovery tour, and your memories of the magnificent scenery will last a lifetime. You can explore Mt. McKinley and the other magnificent peaks of the Alaska Range with flightseeing tours, as well. You can land on a glacier by helicopter and go for a glacier trek.
There are a variety of different tour types, decide which one fits for you the most. Tours contain only established lodging and are quite comfortable. Tours are the most accessible trips and the most popular. Tour itineraries visit many of the same delightful locations as the Adventures, but with a greater emphasis on amenities, and are suitable for all ages. They don't require a great degree of physical conditioning, though walking is included, with some hiking optional.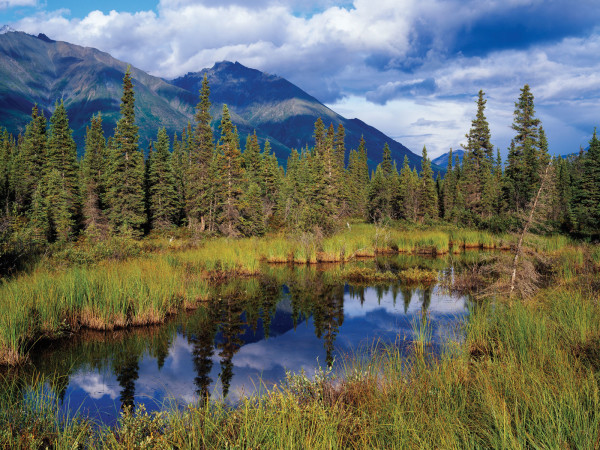 Adventures  include some camping – often on our own secluded properties – sometimes mixed with nights in comfortable accommodations. This type is a good choice for those who would like to experience wilder circumstances and need more adrenalin rush. Adventures are designed for beginners but do require a moderate degree of fitness.
All skiing, rafting and kayaking expeditions are for adrenalin lovers. Flowing north through the heart of the Alaska Range, the Nenana River is the most popular whitewater river in Alaska. Sea kayak trips near Kenai Fjords are also very popular. During wintertime, you can take part in a guided backcountry snowmobile tour and dogsled tour or a fantastic glacier tour. Or have you ever experienced the thrill of climbing a shimmering ice wall? If you are interested in black bears or grizzly bears, you should try some bear viewing adventure. But moose, caribou, dall sheep, mountain goat, eagle, wolf are also can be seen.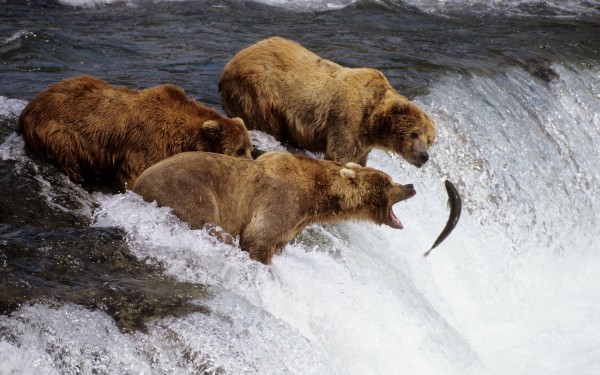 As for clothing, there are two basic rules to observe: staying warm and staying dry. So get some waterproof and warm clothes & boots and you'll be o.k
AUSTRALIA
Australian vacations are very popular because you can visit this country and see a little bit of everything. Grand streams and rivers, breathtaking ocean views, and rough and rugged terrain that is full of wildlife and extreme adventures. Every area of the country offers something a little bit different, and the differences are palpable from town to town. There are cities and towns of all sizes, some that the average person has heard of and others that have never been heard of by anyone other than the locals. It is a beautiful country that has something for everyone, and that is why travel to the area is becoming more and more popular all the time.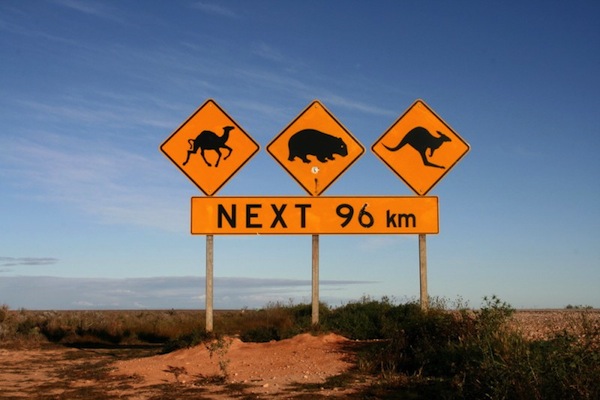 Whether you are traveling on a budget or not, you will likely find Australian vacations or packages that you will enjoy. Even the most budget restricted individual or family can find a package that will allow them to see all of the sights they have dreamed of seeing. Snorkeling in salt water, rafting in streams and rivers, brush walking with guides, spying wild animals, shopping, walking on the beach, and dining on great food can be a dream come true. There are some great deals that will allow people to travel to and from this beautiful country without breaking the bank. If you have the right resources at your disposal, you can put together an awesome trip for relatively little money.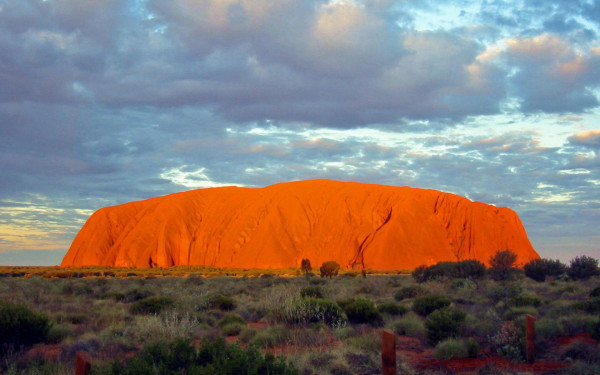 When you attempt to book Australian vacations it is very common to get overwhelmed. Unless you know exactly where you want to go, it's easy to get carried away and find yourself in need of direction. Travel agents will often be able to help you, but you can end up paying more than you want to and end up being booked for activities that you are not all that interested in. This can be just as frustrating, so most people find it more worthwhile to book their own trips and deal with being overwhelmed. Instead of being frustrated, travelers need to find an all in one resource that can put all of the information they need at their fingertips in a matter of moments.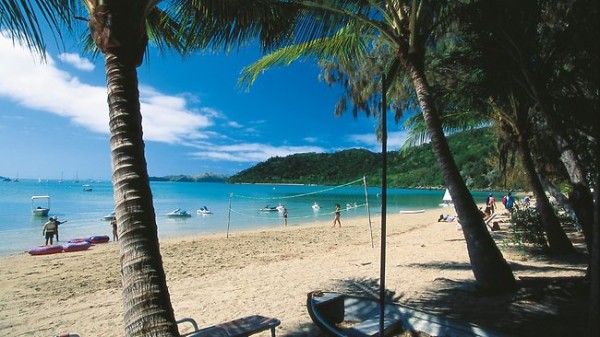 If you need some help or some guidance choosing the best hotels, car rental agencies, and what tours or activities you should take part in. This is an absolutely wonderful resource that will put you in touch with all of the most relevant and reputable businesses that can get you where you want to go on your Australian vacations.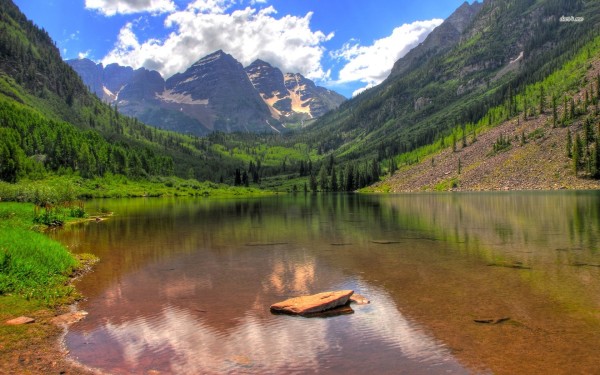 BELIZE
As we had learned from our friends who were here already and can't praise it enough,  Belize  has everything you could wish for if you are an outdoor enthusiast and you like a bit of adventure on your travels. Belize offers almost unlimited opportunities to do a wide range of things.You might well choose a Belize Fishing Vacation, as Belize is a mecca for fisherman, because you aren't just restricted to game fishing, although this is pretty good with all the lagoons and the ocean side of the reefs with all the big fish you could crave for.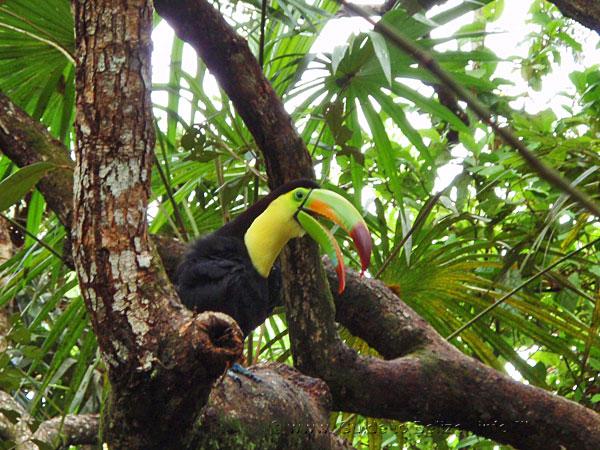 When you add the many rivers that empty in to the Caribbean you will realise that you can add spinning and fly fishing to your repertoire on a Belize fishing vacation. Most guides and boatmen speak English.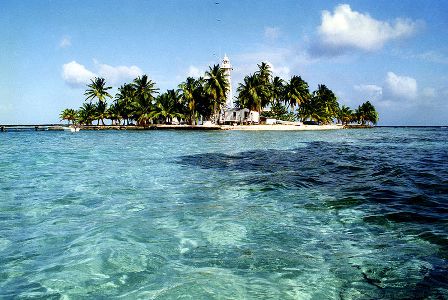 If you hanker after a Belize Adventure vacation then there is caving, canoeing and kayaking, as well of course as hiking and walking. The best hikes in Belize include Cockscomb Basin Forest reserve in Southern Belize, Guanacastle National Park, Blue Hole National Park, Tikal National Park, and all need further investigation.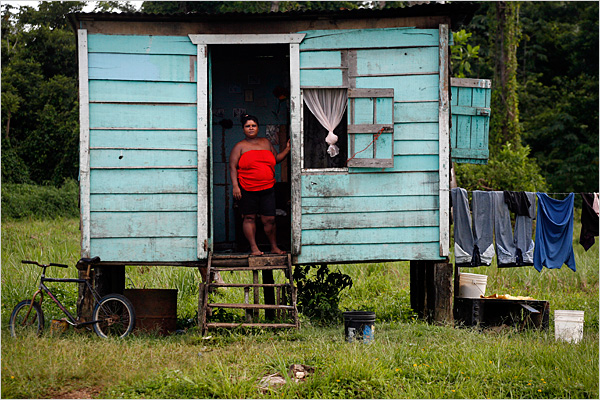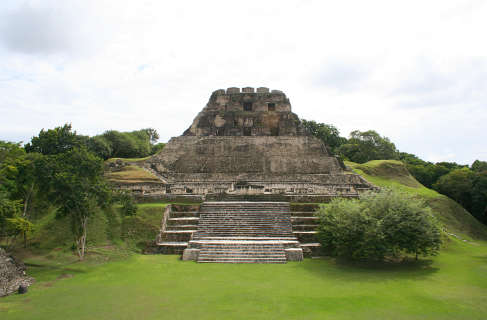 The best Belize adventure vacations might include things like chartering a boat and sail to isolated Islands, kayaking and camping around Glover's reef Atoll. Why not try riding an inner tube through the Caves Branch River Cave System, which is real easy caving for beginners.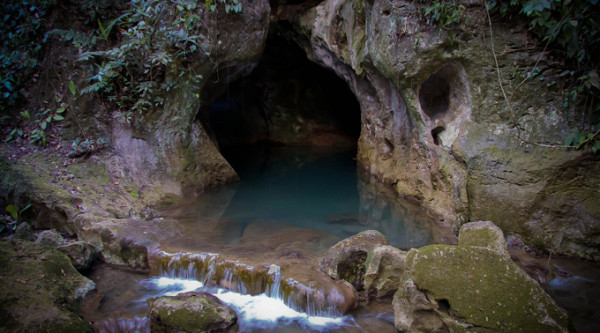 Similarly try canoeing, kayaking or inner tubing on the Macal or Mopan Rivers in Western Belize, and finally horseback riding in Western Belize through the Cayo District.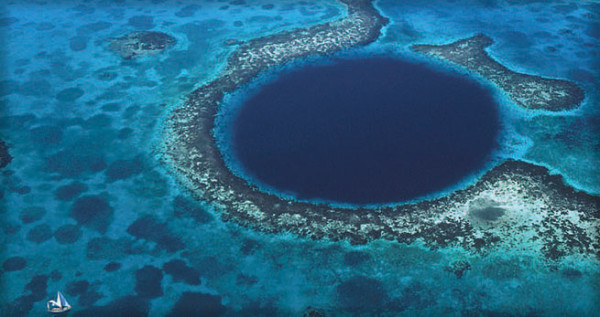 Belize has it all, the weather the best beaches, beautiful cayes, and an exciting interior to explore and have fun.
CANADA
Since we have few family members who lives in Ontario, Canada is on top of our list. We just want to wait a little until Nia is few years older so she can also enjoy road trips over this great country. All of the things to do in Canada vary across the 2nd largest country in the world. Rarely does a country have as much variety and natural beauty as Canada, from the highest tides in world at the Bay of Fundy in the East to the rare temperate rain forests on the West coast.
Make sure to also visit the new attraction on the CN Tower where you can stand on the edge of the tower looking out at Toronto with a harness
If you would like to get to know the real Canada then investigate everything in-between.  The prairie provinces of Saskatchewan and Manitoba are expanses and the bread basket of Canada and also prepare one for the gracious and majestic beauty of the Canadian Rockies.  Here are the Top 5 things to do in Canada:
Horseshoe Falls (Niagara Falls Canada Side)
Across the border from Niagara Falls, they dwarf the American Falls.  The name actually comes from the shape that nature has created.  Be sure to eat at the Skylon Tower which provides a 360 degree panoramic view of the area.  Don't forget to make a reservation because walk-ins may not be seated.  We compared Niagara with Iguazu Falls in this post.  Being only a short ride from Toronto this is one of the most popular things to do in Canada.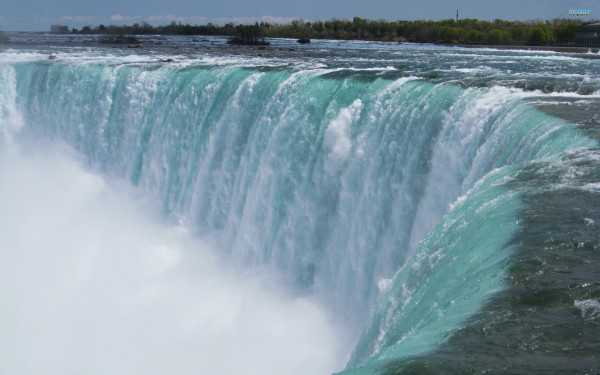 Le château Frontenac Vieux-Québec
If you want to experience a uniquely different culture the Quebecois would be happy to oblige.  From the art, the food, and even the music, this area of Canada is distinctly French Canadian.  Make sure to brush up on your French because it will make your experience more worthwhile.  Montreal is 2nd largest French speaking city in the world right after Paris and is what I consider the American Paris.  If you want to familiarize yourself with the history of Colonial France, stop by Quebec City which is the only city in North America that is stone walled.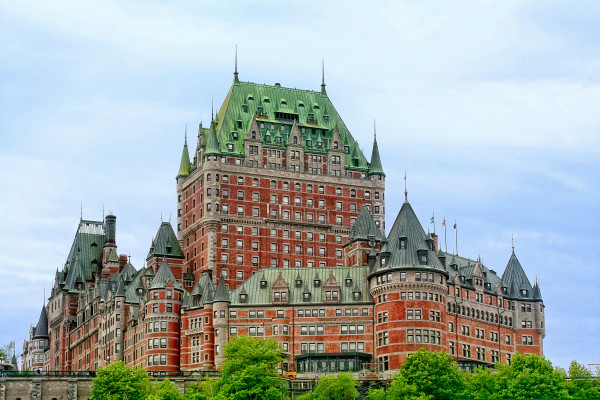 Toronto  Skyline
One of the most cosmopolitan and international cities in the world and one of top Canada attractions.  You can experience almost every culture in this incredibly diverse city.  From the art, cuisine, fashion, and even entertainment.
The CN tower gives an impressionable view of the great lake that surrounds Toronto.  Dundas Square is the Canadian reinvention of Times Square, lesser in size and prestige.
Toronto makes up in size in what it has in festivals in the summer.  The city erupts with festivals what seems like every weekend, you can even attend some of the largest festivals in the world here.  Caribana, one of the great things to do in Canada, is the 3rd largest Caribbean festival in the world.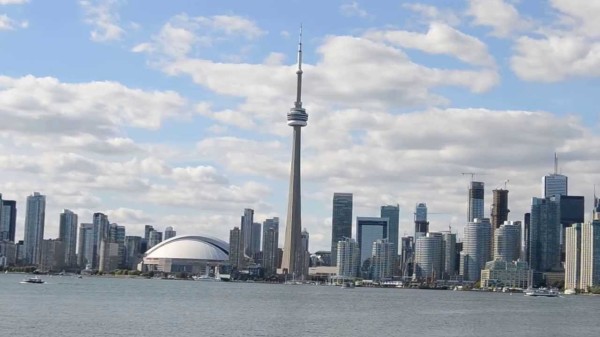 Hopewell Rocks in Bay of Fundy, New Brunswick
Explore the natural wonder of the Bay Fundy which boasts the most impressive tides in the world.  One of the popular Canada attractions they dont tell you about is the lobster meals served in this part of old Canada (some of the best lobster in the world.
A fortress city lies perfectly preserved in time from the 18th century in Louisbourg, Nova Scotia.
There are also impressive sites in Halifax, the capital of Nova Scotia.  If you enjoy pristine ocean views take a drive along Cabot trail on Cape Breton Island.   It is North America's answer to the Amalfi Coast in Italy.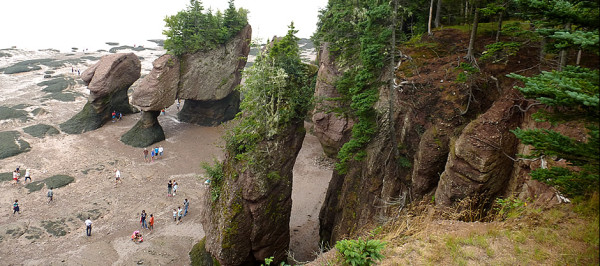 Cheakamus Lake, British Colombia & The Canadian Rockies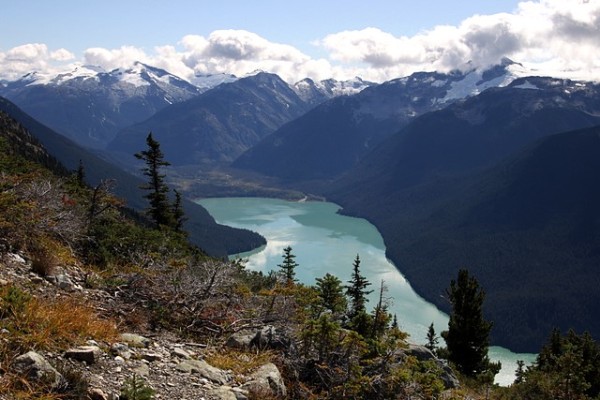 The Canadian Rockies are the cathedrals of North America.  Be sure to visit the Fairmont Chateau on Lake Louise which gives a taste of old Europe.  In addition to visiting Vancouver, it's worth while to take a ferry to the capital of Victoria.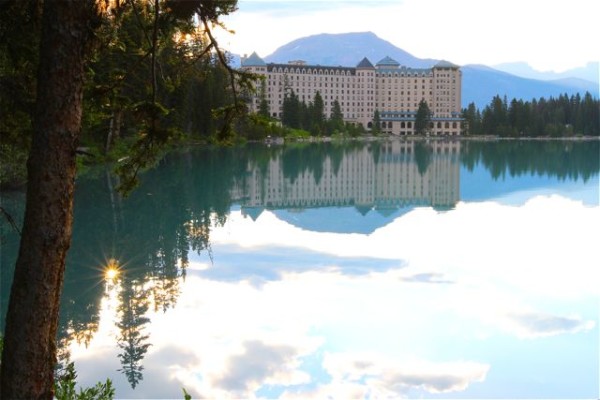 Visit the wax museum and the colorful Butchart gardens outside of the city.
Cap off your trip with high tea and crumpets at the Empress Princess Hotel and Tea House to see what life was like in the British Empire during the 19th century.
The waiters and even the ladies take this event very seriously which can be evident by the clothes they wear.  If time persists you can go whale watching at certain times of the year as well
COSTA RICA
If you're considering where to go on your next vacation, try the world of great tropical adventure called Costa Rica.
A Costa Rica Caribbean vacation lets you explore active volcanoes, see wild animals, see lush rain forests up close, and swim and lounge on great beaches.  Costa Rica is one of the few ultimate paradises that have been left untouched on planet Earth.  There are no military bases or nuclear power plants, and Costa Rica has lots of culture.  In addition, Costa Rica is a tropical climate, so there's no winter to contend with.  Costa Rica is a democratic society and is one of the most peaceful in the world.  Its last civil war occurred in 1948.  Since then, it has abolished armed forces and has also avoided despotic dictatorships, military coups, terrorism and any other forms of conflict so common in other parts of the world.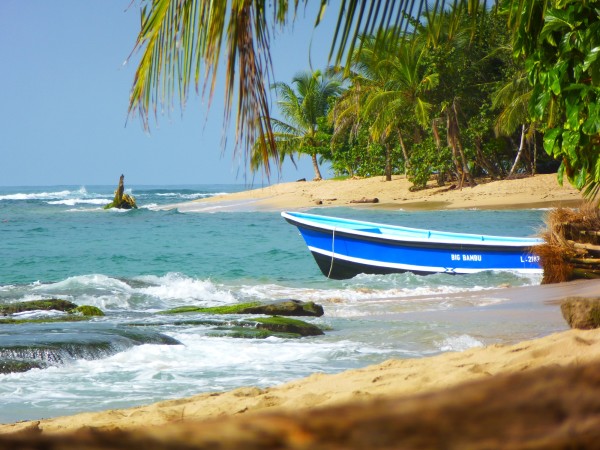 In addition, Costa Rica has a very friendly country.  Costa Rica Caribbean travel provides a friendly, warm welcome no matter what part of the country you wish to visit.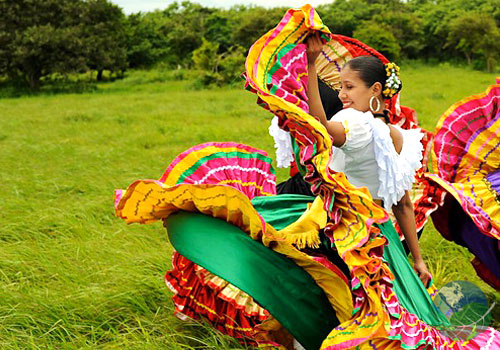 Costa Rica means "rich coast," but Costa Rica has far more to offer than just its coast.  Costa Rica is a country of incredible natural beauty and it contains many species of animals not present in many other parts of the world.  Some of these animals are very rare and can only be seen if you go to Coast Rica.
In addition, plants are very diverse and beautiful as well.  There are well over 10,000 species of vascular plants and many gorgeous flowers.  In addition, almost 2000 tree species have been recorded in this beautiful Latin American country.  Visiting this astonishing country should give you an incredibly exciting Costa Rican Caribbean travel vacation, with such unusual and innumerable flora and fauna to view in its natural habitat.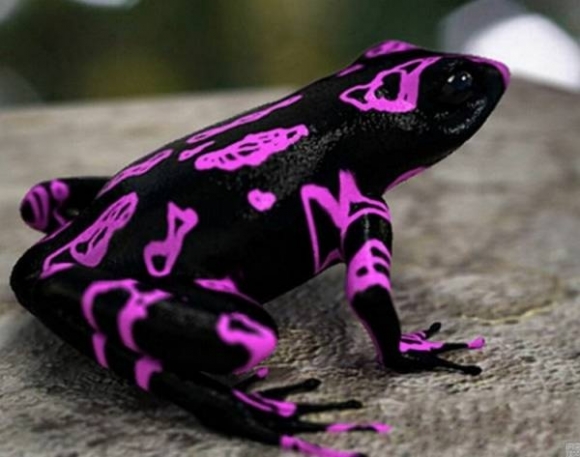 In addition to land mammals and birds that anybody interested in ecology would love to see, Costa Rica also has approximately 835 species of fish.  700 of these are saltwater fish.  Anglers and fishers should have a wonderful time fishing in Coast Rica's clear blue waters, as they challenge themselves to see if they can catch any of these unusual fish species.
Now, let's focus for a minute on the northwest region of Coast Rica, called Guanacaste.  Most Costa Rican Caribbean travelers go there these days because of its ever-changing scenery and the many activities offered.  There are many tours you can take; no matter what your interests, you should find something you like.  With these tours, take an close look at all of its exotic trees, plants, flowers, animals and fish.  For an experience you'll never forget, a Coast Rica Caribbean vacation is just the ticket for you.
Whatever your interests, you should find something you like to do on your Coast Rica Caribbean travel.  Some of these will depend on the region of the country you go to.  In the rain forest, bird watching walks with English-speaking guides who are experts in identification themselves should let you see exotic species up close, while horseback riding provides another view of your Costa Rican Caribbean travel vacation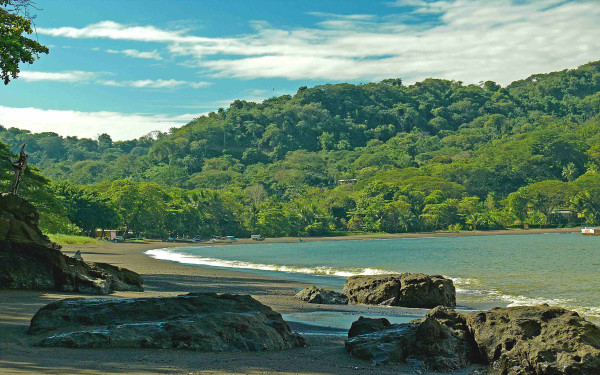 Another option is to take a canopy tour, which is a popular tour in every region of Coast Rica.  However, to best experience Costa Rica's precious rain forest, avoid tours that go through areas from the north towards the west.  In these areas, climates are drier so that vegetation is not as lush as it is in other areas.
CUBA
Cuba, beauty in simplicity, a haven, a paradise, an experience. One of the largest Caribbean islands, Cuba is all you can dream of and a little more. Endless sandy beaches, captivating culture, old-age architecture, friendly locals, delicious cuisine, it is a place you would not want to leave. Cuba consists of the main island, the Isle of Youth and about 4,195 keys commonly known as cayos. It is 140 kilometers from the Bahamas and 180 kilometers from Florida. Cuba's 11,200,000 inhabitants predominantly speak Spanish. Journey with us as we take you down the alleys, past the favorite haunts and experience with us the true magic of this virgin holiday destination. Join us as we rediscover Cuba's past, revel in its present and predict what lies ahead.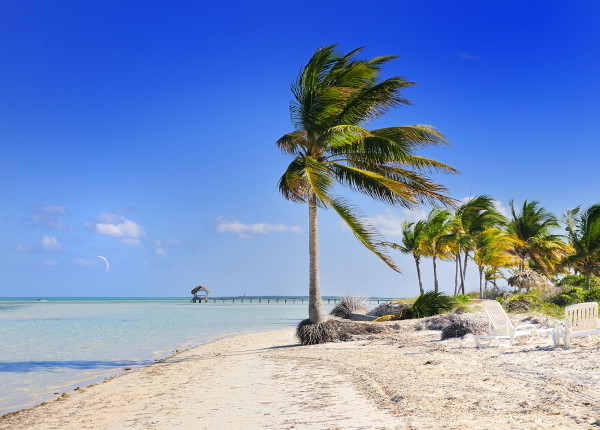 The spirit of Cuba is well reflected in its anthem. The phrase 'do not fear a glorious death, because to die for the country is to life' portrays the fierce loyalty the people have for its island. The Cuban national flower is the butterfly jasmine, Trogon is its national bird, and the royal palm is its national tree.
Think of a land with 6700 species of plants, 14,000 species of invertebrates and 650 species of vertebrates. Think Cuba. Hidden within its enchanting forests, arid mountains and lush plains there is a plethora of wildlife unique to this part of the world. It is a hikers dream come true, as the winding trails reveal over 350 species of birds. Cuba has four mountain ranges and Turquino (1,974 meters) is the country's highest peak.
Comfortable cotton is recommended for Cuba's warm climate. Although the average temperature hovers around 25.5şc, the average relative humidity is 78%. Depending upon the season, a raincoat and an umbrella may come in handy too! Cuba is full of must-see places. From the plantations of Cuba's Pinar del Rio province to the Varadero beach, from the Great Natural Park of Montemar to Cienfuegos- The Southern pearl, the country is brimming in tourist attractions.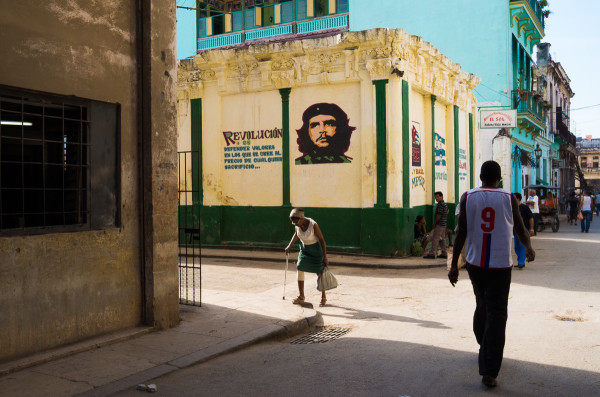 Travel with us through these pages, as we give you a glimpse of a country that has so much to offer that Christopher Columbus called it the Pearl of the Caribbean. Meet the people at the bustling market places, enjoy the aroma of authentic Cuban cuisine and take in the sheer splendor of this scenic paradise. Come with us and we will understand if you want to linger a while longer…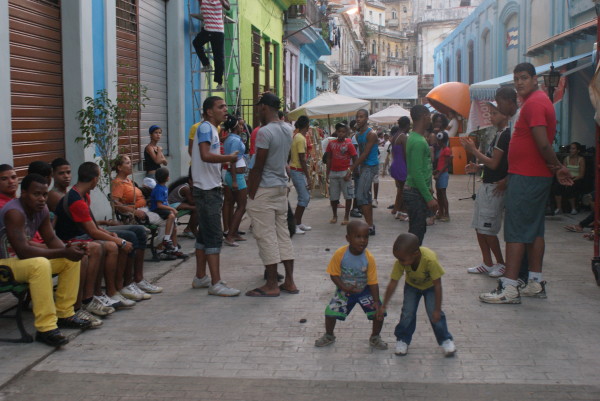 FIJI
Why choose Fiji? Our god friends have been there and got married there, so since then we only hear prayes about this beautiful spot on Earth. So why go there indead?
Unspoiled…You'll discover empty stretches of powder white sand beaches, no high rise hotels, no tourist traps, just intimate bungalow (bure) style resorts that offer honeymooners their own hideaway in paradise!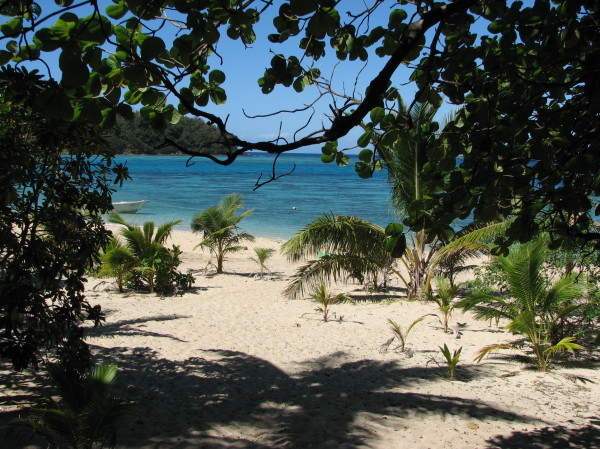 The Ocean…The ocean water is crystal clear, lukewarm and perfect for snorkeling, diving and swimming.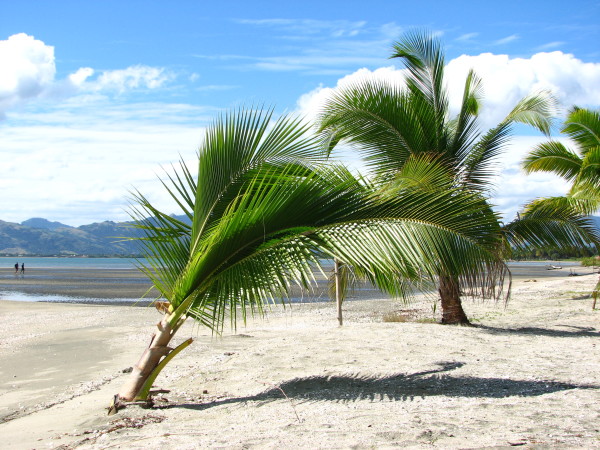 Safe… crime is just about non existent against tourists, no radical groups in FIJI , no corruption, trustworthy people, no solicitors approach you on the beaches or streets.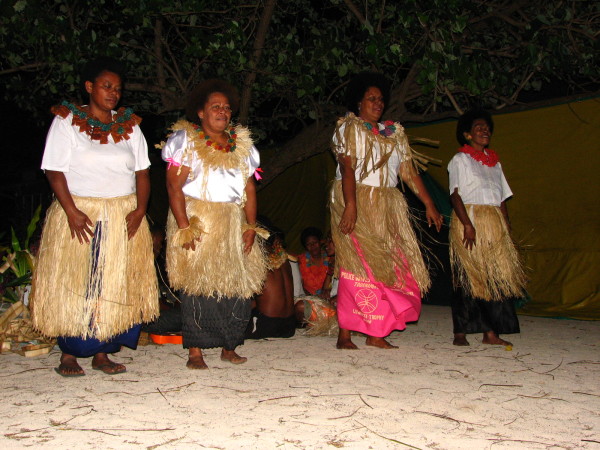 Friendly people…they speak English and love tourists! They love to serve you with a smile and a song. You'll go back to FIJI for the people.. you'll make life long friends!
Inexpensive…food , drink, souvenirs are less expensive and higher quality than Mexico..$1US dollar = $2.2 FIJI dollars (avg Meal plan $22-45per person, per day for breakfast, lunch and dinner!!!).
Easy to get to….10 hours night flight, non stop to Fiji from Los Angeles depart LAX at 11pm, arrive FIJI 5am…return leave FIJI 10pm arrive LAX 1pm on the same day!!
Variety…There are a million things to do!!! Hiking, Fishing, Snorkeling, horseback riding, shopping, sailing, cultural events, music, island hopping…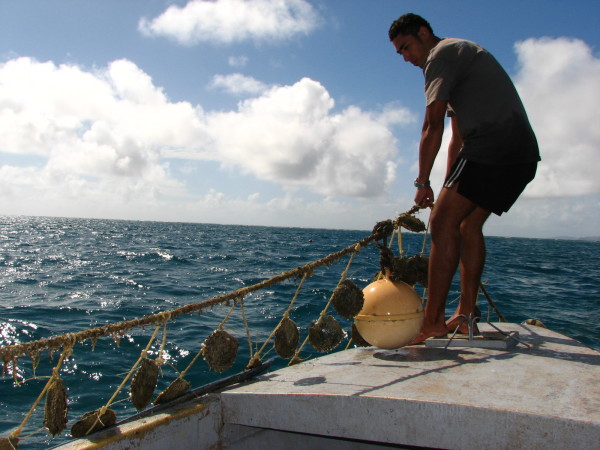 Famous…they filmed "Castaway" with Tom Hanks in Fiji..and "The Blue Lagoon" with Brooke Shields!!!
333 islands…and many, many, awesome resorts to choose from. Trust an expert who knows the islands to assist you in making the right choice!!!
JAMAICA
Caribbean Jamaica travel doesn't just offer rum, sun and reggae. Few Caribbean islands can compare with Jamaica for the wide variety of activities it offers.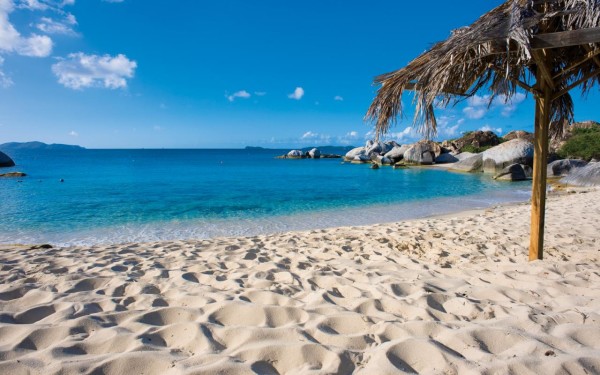 Jamaica's motto is, "Out of Many, One People." This is really what Jamaica is all about. Good beaches and great food can be the focus for the typical vacationer, but Caribbean Jamaica travel boasts sightseeing for those who want more, especially in Montego Bay ("MoBay" to the locals). Montego Bay has many homes that used to belong to wealthy plantation owners back when sugarcane was king.
Here are a few things you should know to get the most out of that Caribbean Jamaica vacation:
Banks/Currency
Money is easily handled when you travel in Caribbean Jamaica. Visit one of the many licensed cambios and bureaux de change available in resort areas. With such easy access, there's no need to have Jamaican money with you before you get there. In the rare event that your resort doesn't have a money exchange, banks in the area will be able to help you.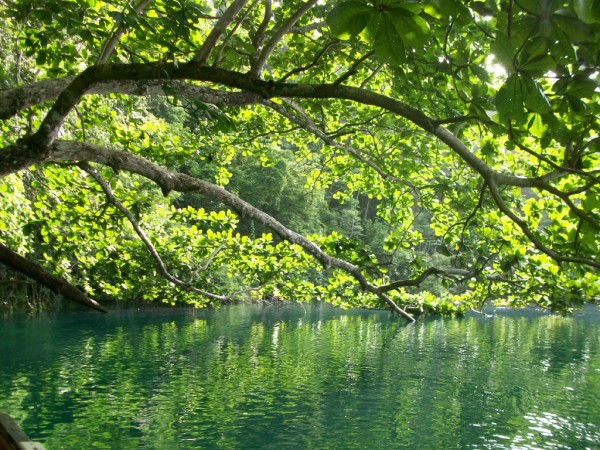 The official rate of exchange changes daily, so shop around a bit before you do your exchange. Many Jamaican ATMs also accept international bankcards with Visa, Mastercard, Cirus, and Plus logos. Banks also give credit card advances, cash traveler's checks, and offer other financial services.
Climate
Jamaica's climate is tropical at sea level and temperate near the interior highlands. As one Jamaican poem says: "We have neither summer nor winter/Neither autumn nor spring…."
In Caribbean Jamaica, you'll need clothes for a tropical climate. Swimsuits are necessary for swimming or other water sports, as is a jacket or a light sweater for hiking.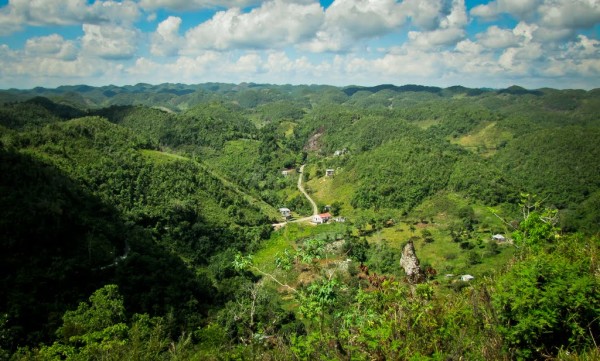 Communications
When you're in Jamaica, you have easy access to other parts of the world. So you can easily access direct international telephone service 24 hours a day. Telephone operators are also available to help with third party or credit card calls, too.
Most hotels, resorts, and parish libraries have Internet and email access. They also have fax, telegram, and cables available. Jamaica also has three daily national newspapers and five weekend newspapers. Other international editions of major newspapers and magazines are also available, such as the New York Times, TIME, The Economist, and the London Times.
Driving
If you drive while you're on your Caribbean Jamaica travel, remember that you should drive on the LEFT side of the road. Fast reflexes are necessary unless you want to collide with pedestrians, cows, goats, chickens, and other domestic animals, but the roads themselves are pretty good, with more than 17,000 kilometers of road networks connecting all major towns and cities.
MADAGASCAR
Boasting miles of verdant landscape with pretty beaches, wild and beautiful rainforests, and scenic towns and ports, Madagascar offers some lovely attractions for visitors who choose to visit this inspiring and unique land. With a number of reserves and national parks boasting a variety of magical wildlife, including the famous lemurs, Madagascar's unique creatures and botanicals have earned the island the title 'the eighth continent' and visitors will be enchanted by the beauty of this mysterious land. Madagascar is not easy to get around and sightseeing can be challenging as a result, but with a little effort travelers can reap exciting rewards.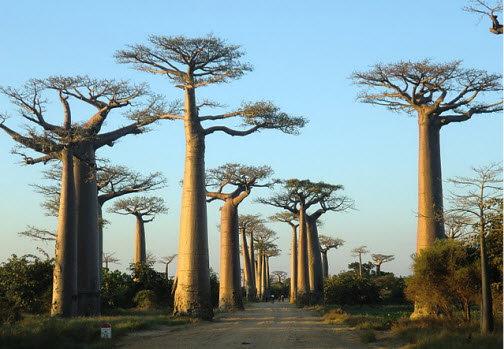 Off the coast of Mozambique in the Indian Ocean, Madagascar is the world's fourth largest island. Since its separation from the mainland 165m years ago, many unique species have evolved within its shores. Lemurs, racoons, marmots and sloths, as well as reptiles, birds (especially ducks) and 3,000 indigenous species of butterfly can be seen up close in the country's national parks.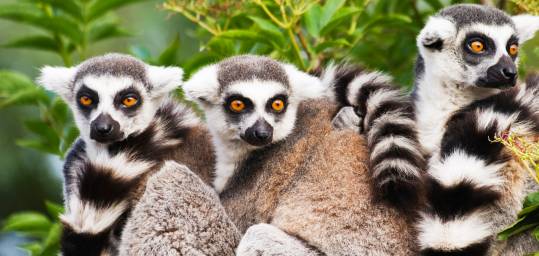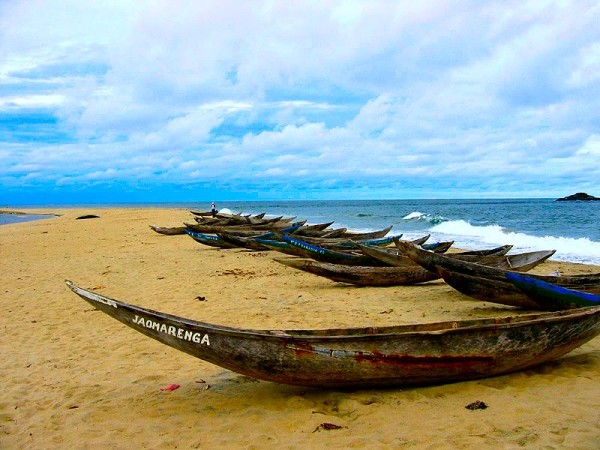 Though Madagascar is one of the world's poorest countries, it has a thriving tourism industry because of its unique landscape of rainforests, mountains and crystalline rocks, and the unusual creatures that live there such as lemurs and fossa. Madagascar is also rich in culture, evidenced in its vibrant history and customs.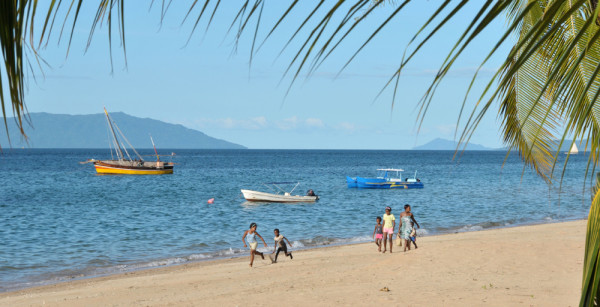 The inhabitants of Madagascar are called the Malagsy and they are renowned for their friendliness and overall hospitality. Their pleasant demeanour is just one reason why tourists love their time on the diverse island, and explains the old Malagasy proverb: "They who drink the water from the Manangareza river always come back to Madagascar".
MAURITIUS
The idyllic Indian Ocean island continues to be the place to go for those searching for un-diluted luxury holidays in Mauritius; a stunning setting with excellent, unobtrusive service.
The islands diverse range of hotels really does mean there is something for everyone.  There are 3 star all inclusives, in excellent locations, offering a range of accommodations, and activities.  Some larger 4 star resorts offer excellent suite and family accommodation, and more spacious grounds, greater choice of dining, and a wider range of sporting (and relaxing) activities!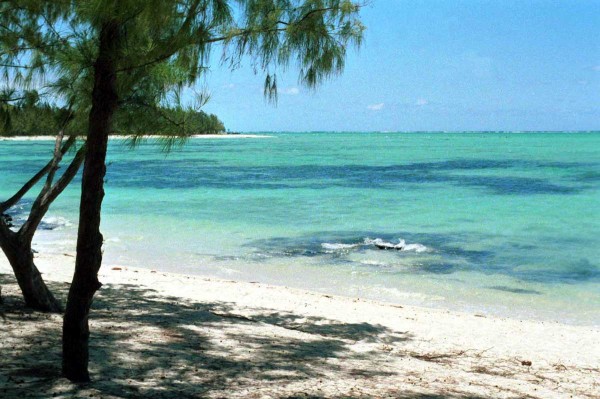 Mauritius sparkles when it comes to offering five star luxury.  Whether it's a small boutique hotel with superb spa and dining facilities, or expansive resorts with simply breathtaking villas you are sure to find something for your taste.  They all have a range of restaurants, sports and beaches offering the most discerning clients the purest of luxuries.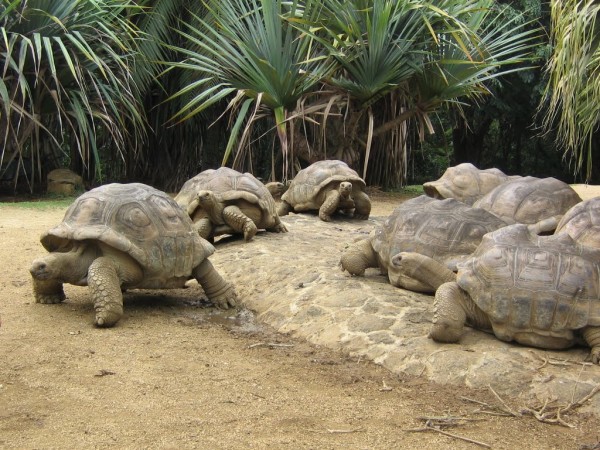 Spas in Mauritius are really getting a name for themselves.  Clarins' have a number of luxury spa's across the island, all in stunning locations guaranteeing a unique experience.  You can spend a whole afternoon being thoroughly pampered and then relax on a sun lounger next to the spa pool.  The intimate restaurants of these hotels ensures that your dining experience is not only one of five star food, but also very private to yourself and your travelling companions.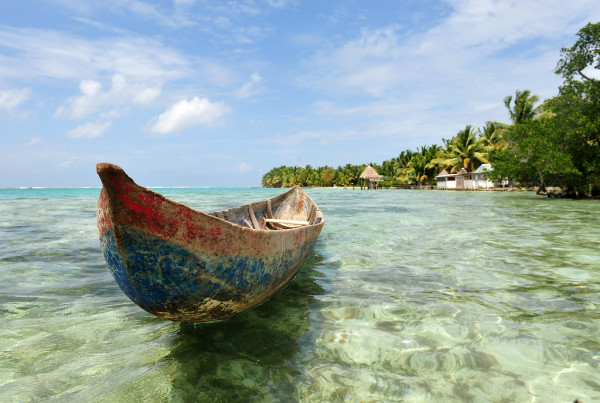 Most hotels offer superb children's activities with miniclubs at the majority of resorts. Sports including tennis, golf, waterskiing, and sailing.  Snorkelling and glass bottom boat trips are also popular, and smaller children can often be found beachcombing in the calm, clear, warm waters surrounding the island. Children of all nationalities congregate at the mini clubs, with ease and excitement, activities include the usual drawing and painting sessions, but combine treasure hunts, walks along the beach, swimming and tennis lessons. Dining for children is as special as it is for adults, with their own dedicated menus, dinging tables and chairs, and often area of the restaurants!
Weddings and honeymoons in Mauritius are all individual and very beautiful.  Some choose to get married on the beach, or in the lush tropical gardens surrounding each of the hotels.  Weddings can be arranged for just the two of you, or for a whole party, many travelling from around the world.  They generally take place in the afternoon and so your wedding photographs have a stunning backdrop of the sun setting over the Indian Ocean.  Honeymoons are idyllic, with the immediate effect of relaxation on arrival; it is the location that most honeymoon clients crave.  Sunset walks along the beaches on the west of the island are simply unforgettable.  Beautifully decorated rooms, with private terraces or balconies, intimate dining, secluded beaches, and excellent services are really what every honeymooner deserves.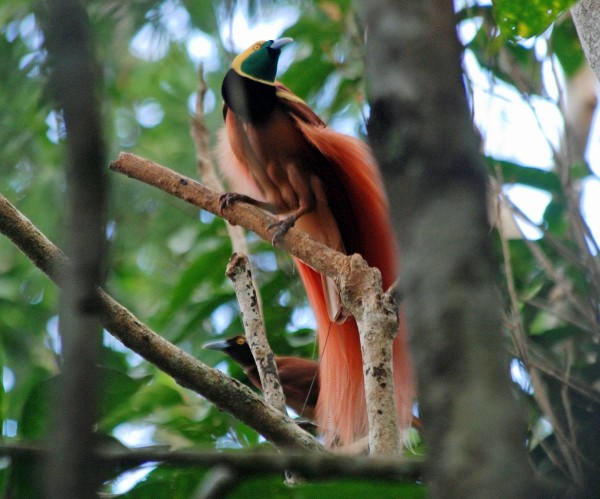 Beachcomber offers a number of hotels in Mauritius offering a range of locations, accommodations and facilities.  They can package up the whole holiday including direct flights with British Airways, Virgin or Air Mauritius.  Combination holidays can also be arranged to include Southern Africa, Dubai, Oman, Abu Dhabi and the Seychelles.
MEXICO
Mexico is one of the top vacation spots in the country. It is located between the Gulf of Mexico on the Pacific Ocean, bordered by the United States on the north., and Belize to the south.  It is divided into six regions.
Northern Mexico is made up of deserts, nature reserves, and beautiful mountain ranges. Cities in this region are populated by key industrial companies and businesses. Central Mexico is also known as Mexico's heartland. It has an abundance of  natural surroundings and quaint towns.
Southern Mexico and the Gulf of Mexico offers plenty of marshes and forests. This region appeals to those who fancy exiting outdoor adventures.
The Yucatan Peninsula is paradise. Here is where one can find stunning beach resorts and the crystal blue waters of the Caribbean Sea. You can also have the pleasure of scuba diving along the world's second largest coral reef. Submerged caverns in this area create wonderful fresh water pools to swim in. These pools are also called cenotes.
The most well known destination in the Yucatan Peninsula is beautiful Cancun. With it's beautiful beaches and resorts, it is Mexico's top vacation spot. In addition to the beaches you'll also find nearly nineteen miles of villas, malls, and five star hotels. Dining is fabulous in your choice of over five hundred different restaurants. Temperatures in Cancun average between 81 and 95 degrees and is mostly sunny throughout the year.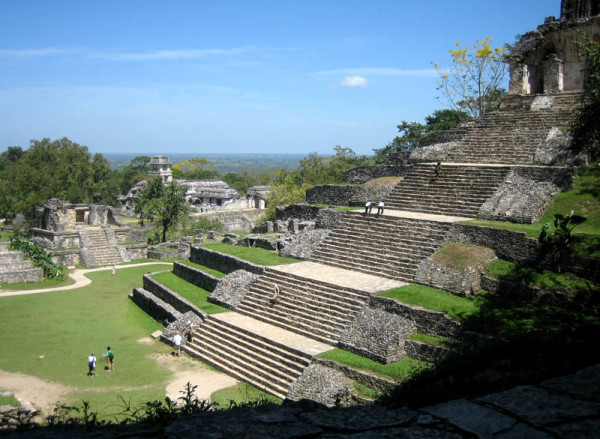 On the Pacific Coast you will find a region that is full of culture and delectable cuisine. The Pacific Coast also has some of the best beaches perfect for swimming and fishing. The Baja California Peninsula contains world-class golf courses . You can also explore and discover the Sea of Cortez. It is here you can witness the beauty of the Grey Whales. The capital of Mexico is Mexico City. It is home to two volcanoes, Popocatepetl and Iztaccihuati. It has some of the best weather in the world with the average temperature of 72 degrees. It also offers a wide variety of museums, such as the Museo Nacional de Antropologia and the Museo Nacional de Arte. At the Museo Nacional de Historia you can also take in an exhibit that chronicles the nation's history and art ranging from the pre-Hispanic era to present day.
Located northwest of Mexico City, Guadalajara is the second most populated city in Mexico. It's temperatures range from 52 to 79 degrees. Guadalajara ranks among Mexico's three most important cities. It is home to such famous symbols like mariachi, tequila, and the hat dance. You can enjoy beautiful architecture as well as may historic and religious buildings. Whether it's swimming, sunbathing, or exploring, Mexico has a little of something for everyone.
 PAPUA NEW GUINEA
One of the few still untamed, if not unspoiled destinations, Papua New Guinea is a raw land. Nearly 85% of the main island is carpeted with tropical rain forest.
With its international reputation for Scuba Diving thanks to spectacular coral reefs, Papua New Guinea is still a Mecca for the serious adventure traveler who will find swamp and jagged limestone; mud and moss forest; suffocating heat and Highland chill; plumed, pearl-shelled villagers and prosaic hill people; tiny tree kangaroos and enormous Queen Alexandra Birdwing butterflies. And fascination, unspoiled beauty, the exotic experience of a lifetime.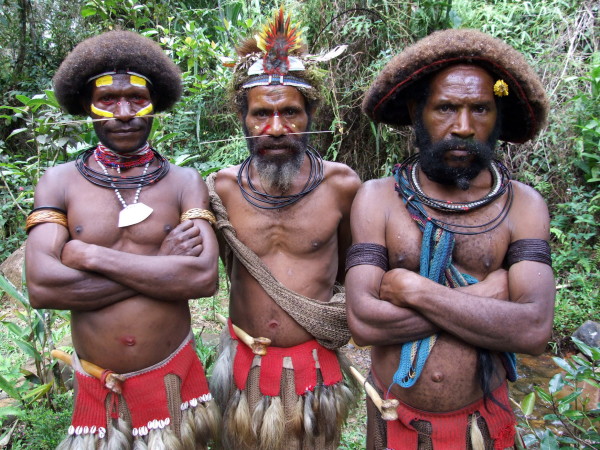 Top responsible tips for Papua New Guinea
1. Be considerate of Papua New Guinea's customs, traditions, religion and culture.
2. For environmental reasons, try to avoid buying bottled water. Fill a reusable water bottle or canteen with filtered water instead.
3. Always dispose of litter thoughtfully, including cigarette butts.
4. When bargaining at markets, stay calm, be reasonable and keep a smile on your face. It's meant to be fun!
5. Learn some local language and don't be afraid to use it – simple greetings will help break the ice.
6. Shop for locally made products. Supporting local artisans helps keep traditional crafts alive.
7. Refrain from supporting businesses that exploit or abuse endangered animals.
8. Please ask and receive permission before taking photos of people, including children.
9. When on community visits or homestays, refrain from giving gifts or money to locals.
A full range of professionally organized classes and lessons offers Club members and hotel guests a variety of invigorating fitness and exercise programs and routines. There is also an outdoor exercise trail through the hotel's lush botanical gardens.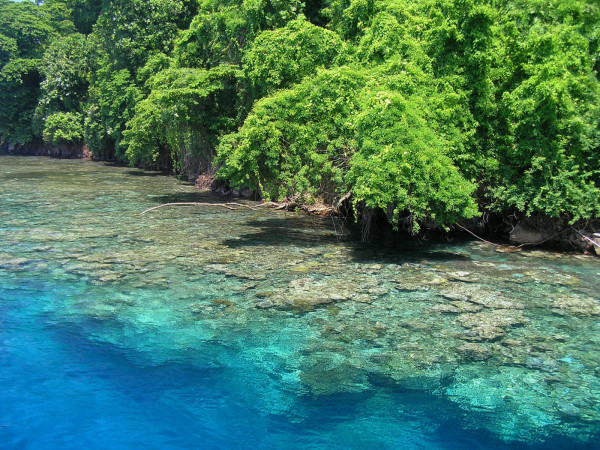 KIMBE ISLAND
If your travels take you to the exotic islands of Papua New Guinea, be it for a longer stay or just for a day, the Airways is the place to be.
 PHILIPPINES
The Philippines is the last frontier, not yet polluted and not heavily commercialized this can't be said for a lot of so called tropical islands. And its not just the White Sandy Beaches that is the attraction, it's the fun loving, well mannered polite Filipino people that will make your visit unforgettable.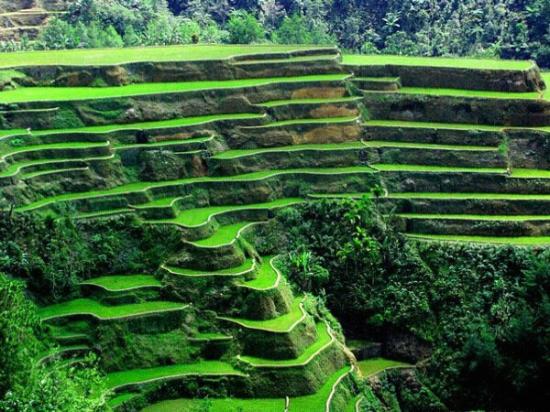 To visit the entire islands in the Philippines and to spend just one night at each one would take over 20 years and even then you would just be scratching the surface. More and more people are looking to the Philippines as their holiday destination, and if you ever visit you will see why. The money exchange rate is good also as most currency's do  well and value for money is good also.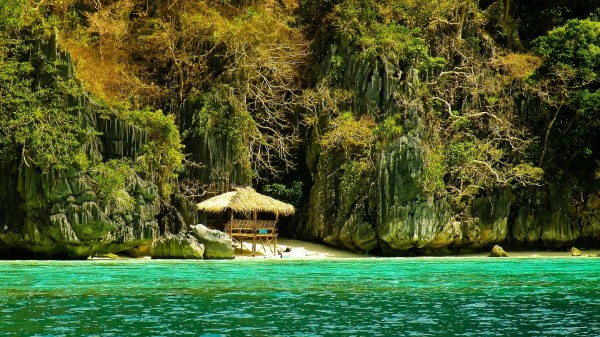 Philippines islands and beaches are … Heaven. Paradise. Amazing. No kidding. I hardly found better beaches in the world than there. The queen of all the beaches is probably White Beach in Boracay, constantly rated as one of the Top 10 beaches of the world. I wouldn't say it's the best one, but certainly the most famous one. If you are into white sandy beaches and turquoise crystal-clear waters, you're in the right country. Philippines is made up of 7,107 islands. It's not hard to find your dream beach or a pristine island over there and having it all for yourself…
 ROAD TRIP USA
Adventure awaits those who would opt to travel on the road.  What is great about any road trip is the various cities and towns that you will be passing by along the way.  You get to visit more places while you are on your way to your destination.  You also get to see not only the beautiful scenery but meet new people as well.  You could even make a stop if you want to.  But like any other trip, you can't expect it to be smooth sailing all the way.  One way or another, problems are likely to occur so it is important that you are on your guard and be prepared for whatever may happen along the way.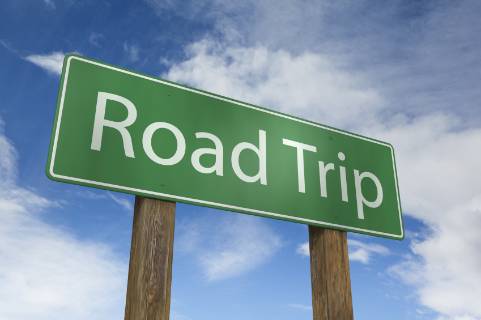 If you are going on a road trip the first thing that you would need to check would be the vehicle that you will be driving.  It is essential to have it evaluated by the mechanic if it is in good running condition to bring you to your destination.  Do a routine check on the tires, oil, engine, etc.  Don't forget to bring along a spare tire and some tools just in case you may encounter some mechanical problems along the way.  Always have some gas in the tank. You may never know where the next gas stop would be along the way.
If you will be traveling with other people, take turns to drive so that the other person would get to rest especially if it is a very long drive.  Driving can be tiring especially if you plan on driving non-stop.  If the driver feels sleepy and no one can take his place it is advisable to take a stop to avoid accidents on the road.  It is imperative also that the driver is not drunk when driving.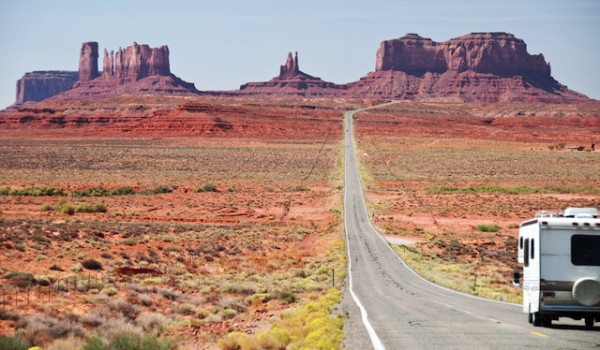 To avoid interruptions, stick to a travel plan.  If you want to arrive on time in your destination, map out how frequent you will be stopping and on what points you will be making a stop.  If you don't want the trip to be delayed, avoid making unnecessary stops.
Bring an emergency kit along with you.  Have with you medicines, extra food, a blanket, and a whistle to alert others in case of emergencies.  It is ideal also to bring scissors.  You never know you may need to cut something like maybe breaking free from your seatbelt when you get stuck.  A hammer would also be useful in breaking the glass in case you get trapped inside the vehicle.
Lastly, to ensure everybody's safety avoid giving rides to hitchhikers.  You may never know if you are giving a ride to a serial killer or a maniac.  It is best to be on the safe side so that you will reach your destination safely and securely.
Does the thought of a family road trip strike fear into your heart? During the past 25 years, my family has taken many road trips traveling thousands of miles and we have great memories from those trips.
When we first started out, truthfully, we just threw our trips together and hit the road. But as time went on, we came to see the wisdom of planning our road trips a bit. If you are considering a family road trip, you'll find some simple upfront planning will make all the difference in your travels.
Using a road trip checklist, you will save money, sanity, and time, as well as make sure your vacation is as fun as it can be. You can also make sure each member of your family pulls their own weight (depending upon age, of course), teaching them that great vacations are made, not born.
You can make your own road trip checklist (keep it on your computer for repeated usage) or feel free to use mine (see the resource box at the end of this article). On it, you'll want to keep track of such things as…
When it comes to family road trips you will find success is in the details. For example,
– a mess in the car is no big deal when you have plenty of extra plastic bags and moist towelettes. But if you don't have any of these items, a sick kid or a spilled drink can ruin everyone's vacation mood…for many, many miles.
– Worried about hearing "are we there yet" so many times your ears will pop? You can cut these words significantly with the right amount and type of travel activities. But do you know how to structure those activities for maximum effectiveness?
A road trip can save you quite a bit of money compared to the cost of flying your family to your vacation destination. In addition, you won't need a rental car once you get there.
However, you will be, in effect, living in your car with several people for several days. The more detailed your road trip checklist, the more satisfied you will be with your overall road trip experience. For example, by scheduling your meals and activities, you can make the trip itself as much a part of your vacation as your destination.
A road trip is an especially great way to spend long chunks of quality, unhurried time together as a family. This is where you will make the sweetest memories, Mom or Dad. It will be just your family in that car, to talk, to sing, and to laugh together for hours on end.
Just remember to take along your patience and your flexibility. Those are two qualities no successful road trip can be without.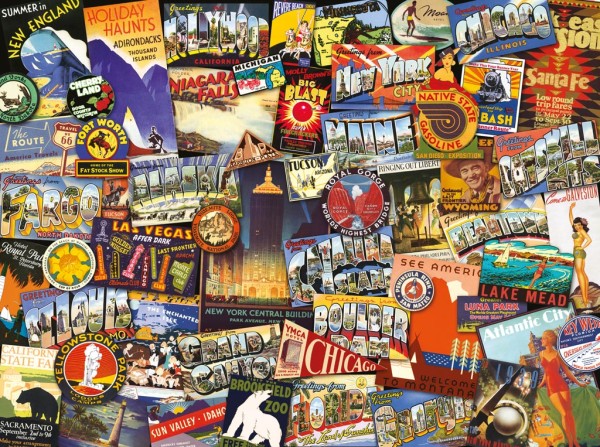 SRI LANKA
Sri Lanka could be described as diet India. It's much easier to get around – well the distances are substantially less – and in many ways the country is a watered-down India. Definitely South Asian, but without much of the madness, sheer number of people and oppressing poverty found elsewhere on the continent. A compact circuit with a mixture of great beaches and inland temples makes life easy and is perfect for a first time Asia trip, even if only for a ten day break. This hasn't gone unnoticed: a huge package tourist industry (mainly European) has driven prices up (there is considerable foreigner pricing on entrance fees) and crowded, popular sights such as Sigiriya citadel and beaches such as the surf spot of Hikkaduwa (which is starting to model itself on a Spanish or Greek Island resort). If this is likely to bother you, you are advised to pick the much warmer, more humid off-season and not peak times such as Christmas.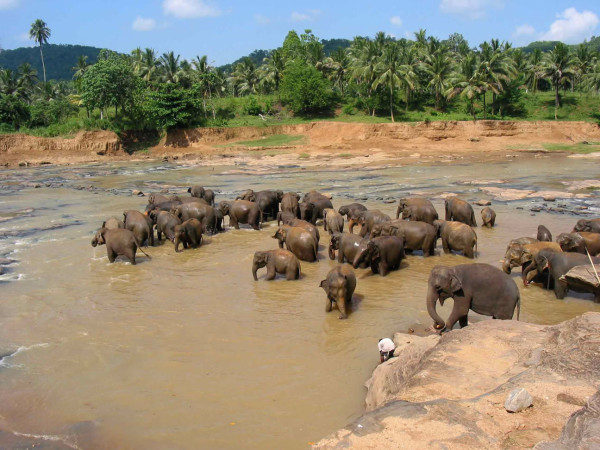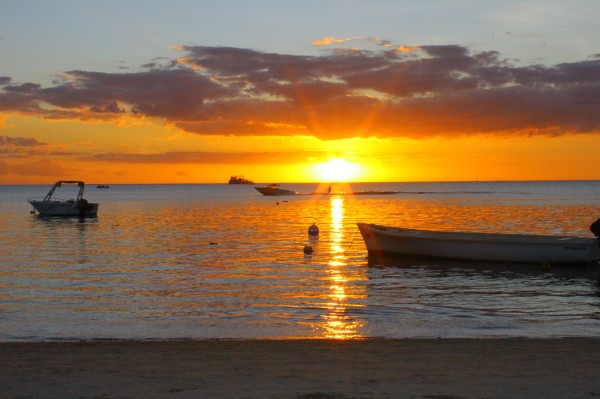 Highlights: Beaches (Passekudah on the east coast and less developed beaches along from Galle), some okay if slightly crowded surf breaks, Kandy, ancient cities (cycling around Anuradhapura & Polonnaruwa), hiring a motorbike and making your own way.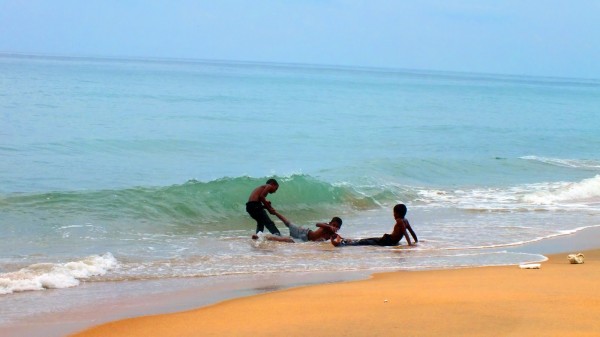 Lowlights: Poor transportation infrastructure (an obvious triangle of attractions has poor transport connections), foreigner pricing on entrance tickets and an annoying 10% added to most bills, crowds at peak times, beach resorts such as Negombo, the old gem scam (buying gems that turn out to be worthless). If you have seen the cream of Asia's ancient cities (for example Bagan in Burma or Angkor in Cambodia) you may be disappointed at Sri Lanka's equivalents. The same can be said for beaches.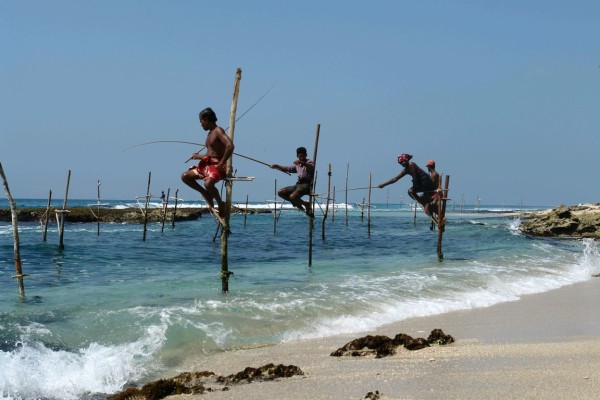 TANZANIA
1. The Ngorongoro Crater is stunning and most certainly unique. The crater has an immediate and overwhelming initial impact on all ones senses. Designated as a World Heritage Site, the crater has one of the largest concentrations of wildlife in Africa. An estimated 25,000 large mammals in a relatively small area make it a 'must' destination when on safari on the Northern Tanzanian Safari Circuit. This natural amphitheater is as diverse as the immense Serengeti with a cross-section of wildlife and habitats all contained in the collapsed volcanic crater. Ngorongoro is home to one of the few remaining populations of black rhino in Tanzania.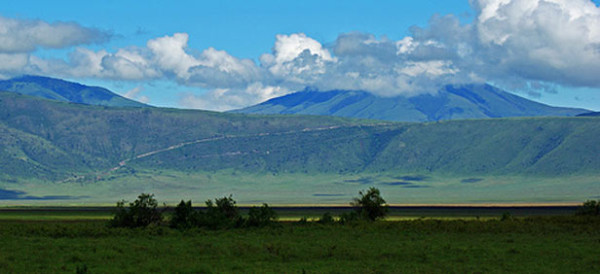 2. The Serengeti National Park has so much to offer for it is vast and every season is special in this amazing National Park. However, for most safari itineraries the main focus of any trip to the Serengeti is the migration, depending on the long rains from February to May, where up to two million herbivores take advantage of the short grass of the southern Serengeti to calve and feed, before moving north westerly to eventually arrive at the dramatic crossing of the Grumeti river, home to some of Africa's biggest crocodiles.  Large numbers of lion, hyena and cheetah follow these massive herds producing some of the finest game viewing on earth.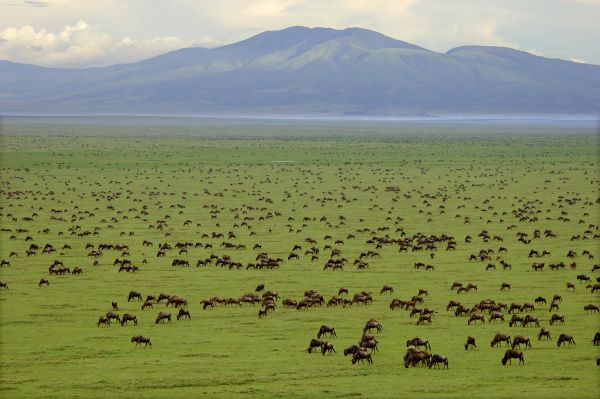 3.  My wife and I went to Zanzibar for our honeymoon so this are first hand impressions. The Zanzibar archipelago consists of fifty or so islands the main island is called Unquia but usually referred to as Zanzibar Island.  Stone Town is the capital of Zanzibar being the port and entrance to these spiced islands.  As you step off the ferry onto the quay, the smell of cloves is carried on the breeze to greet you and immediately you are transported into this tropical paradise. Dhows sails, shaped like the crescent moon, sail out of the harbor and pass along the miles of palm fringed beaches – this is heaven on earth.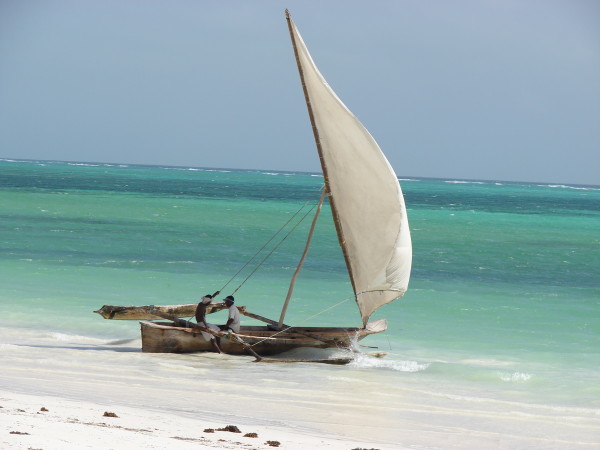 4. Tarangire National Park is probably Tanzania's most underrated park. This park is used as a stop over point on the way to or from the Serengeti. It is a special area, a bird watchers paradise and in the dry season many animals are attracted to the area as it has a year round water supply along the River Tarangire. There are some wonderful camps here such as Swala Camp and then the magnificent Oliver's Camp in the wilderness area of the Park. The park is most legendary for the large concentration of elephants and the huge baobab Trees that dominate the park.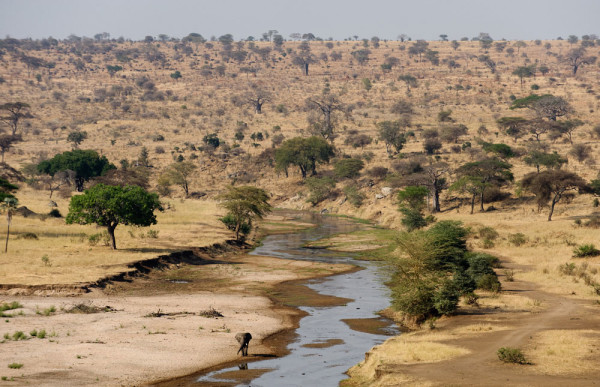 5. Lake Manyara National Park is a small but scenic safari park. The wooded parts of this park get so humid that the only escape from the heat is to climb the trees. Although it is most unusual for lions to climb trees, this park is famed for its tree climbing lions. The park also offers canoeing on the lake and this is a fabulous way to get out of the safari vehicle burn off a few calories and see the game from an unusual perspective.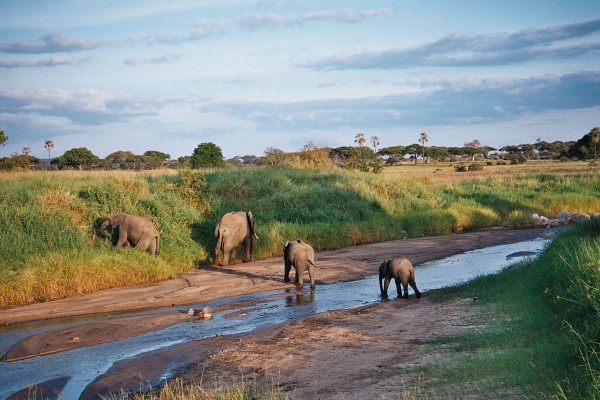 6. Mt. Kilimanjaro, sitting on the Tanzania- Kenyan border, is remote, alluring and simply put, awe inspiring. Part of the adventure of climbing this mountain is to begin on the dusty plains of equatorial Africa and experience the non technical climb to near arctic conditions at the summit, passing through tropical rain forest, moorland and alpine desert onto snow and ice. Located in Northern Tanzania, Kilimanjaro dominates the landscape. This is Africa's highest point.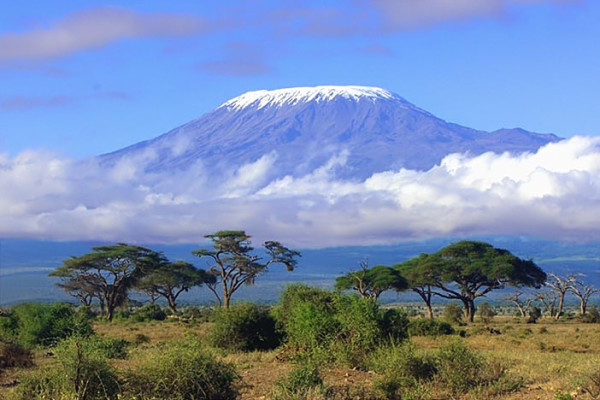 7. The Selous Game Reserve is huge and wild, roughly the same size as Belgium. This park is on the Southern Circuit and has much to offer. Although it is not as popular as the national Parks in the North of Tanzania, in recent years visitors have begun to realize this park has much to offer the tourist looking for the remote wilderness experience. The northern section of the park has a handful of luxury camps. This area is one of the few places in Africa where wild dogs are found. As the animals here are not as habituated to humans they are much more difficult to spot. However this park truly offers the Out of Africa experience.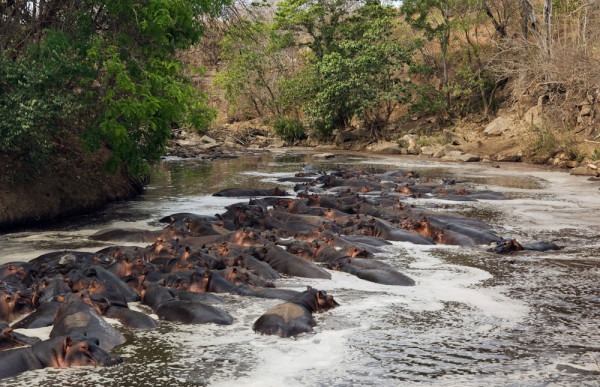 8. Ruaha is probably the most arid of Tanzania's parks. It is on the Southern Circuit and is sometimes know as Giraffe Park as it has in excess of 8,000 Maasai giraffe. The Kudu is also prolific in this park and when surprised this animal will stand as a statue, blending perfectly into the background. The rare and endangered African hunting dog are fairly common in Ruaha. As is the case in most areas of Tanzania, bird life here is spectacular. From December to January the park enjoys a large number of the rare Eleanor's falcons.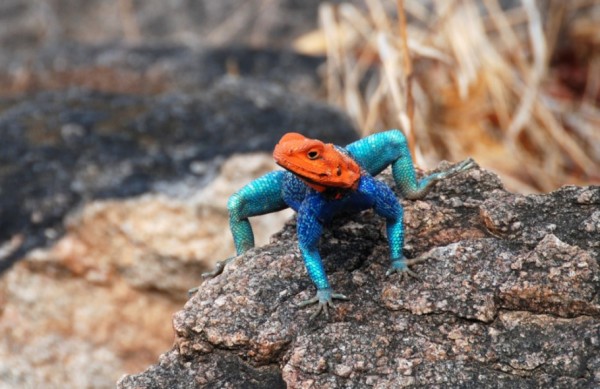 9. Mafia Island is set off the coast of central Tanzania, twenty kilometers from the Rufiji River Delta, making this remote island an ideal place for relaxing after a safari in the Selous. A small island, fifty kilometers long and fifteen kilometers wide and completely surrounded by a barrier reef, entry by light aircraft is required. The reef is teaming with marine life. There are over 460 species of tropical fish in these reefs as well as five species of turtles. The diver, either beginner or more experienced, has a profusion of underwater habitats to explore.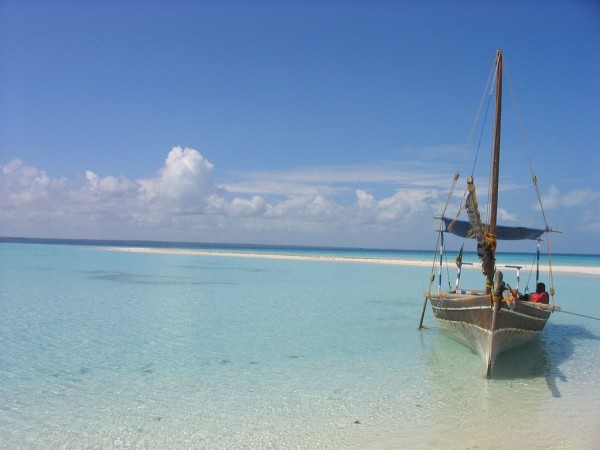 10. Arusha National Park is a lovely park is set between the peaks of Mount Meru and Mount Kilimanjaro. It is a tiny park – only 53 square miles. The Park is an area of outstanding beauty and can be visited easily for a few hours from the nearby town of Arusha. The highlands are forested, with the peak of Mount Meru rising above the forests to dominate the park. The forests are populated by a thriving and varied bird life and climbing in the ancient cedar trees is the dramatically marked black and white colobus monkey, barking its haunting call through the quiet forest.