SABAH ADVENTURE (MALAYSIAN BORNEO)
Must admit that this was one of the longest trips we took. We flew from Munich (Germany) to Doha, then from Doha to Bangkok, Bangkok to Kuala Lumpur and then to our final destination, Kota Kinabalu (Borneo). Traveling for almost 26 hours we were dead tired upon arrival and went straight to bed. The next morning we were on the road again.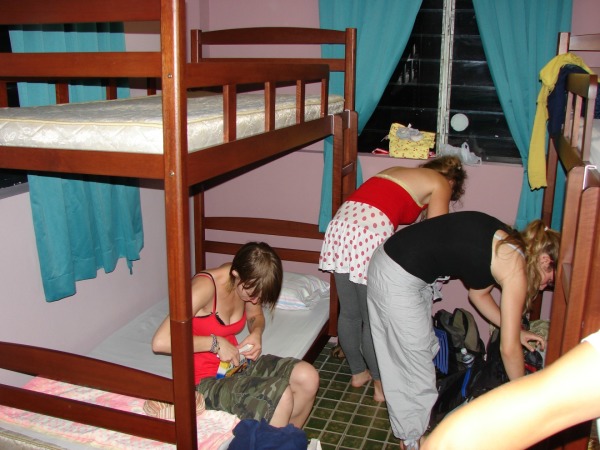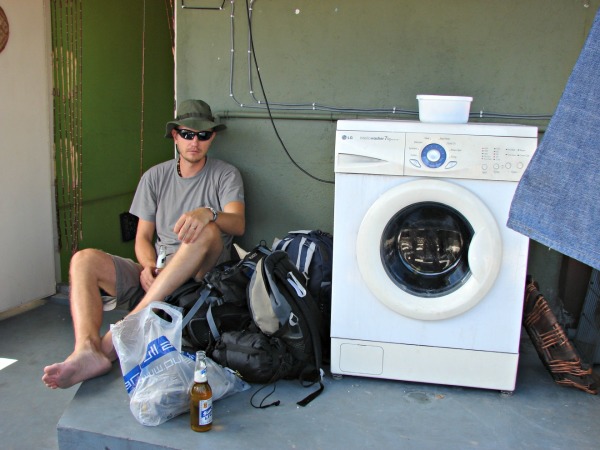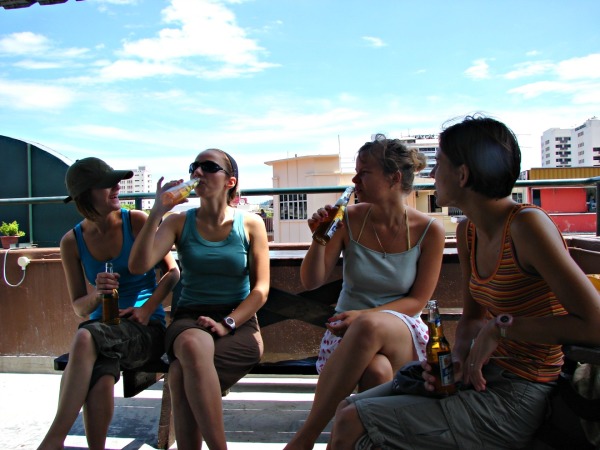 SEPILOK NATURE RESERVE
We boarded a bus to Sepilok (Sabah District of North Borneo) where they rehabilitate orphan orangutans since 1964. The road was winding and packed with locals, who were watching what appeared to be very popular karaoke show and some of the passengers were singing along all the way to Sepilok:)
Upon arrival we went straight to Orangutan rehabilitation center to see the orangutans (it costs 30 RM to enter the Center). The center provides medical care and housing for orphaned orangutans as a result of illegal logging and deforestation and those who have been illegally caught and kept as pets. It was almost feeding time so we were there on time.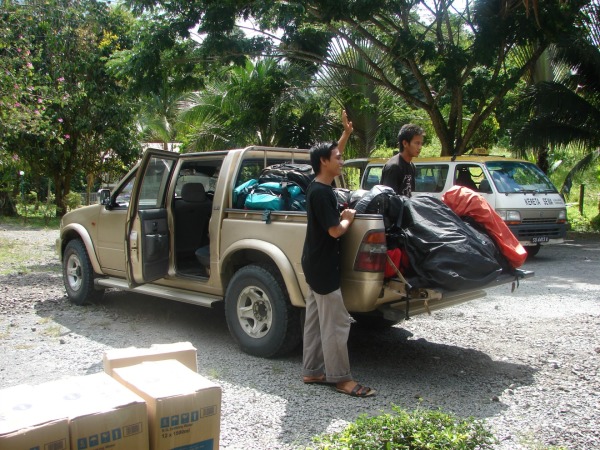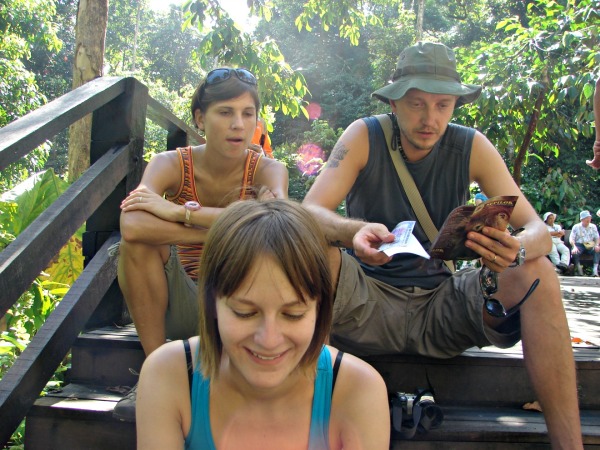 Don't expect to feed them yourself or be in petting distance-these are not regular monkeys you see all around Asia. Center does not encourage visitors to handle the apes as this is not a zoo. Look for them in the tree tops and you can't miss them.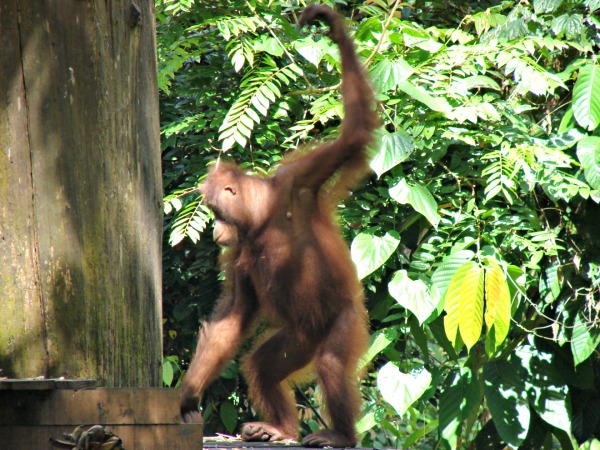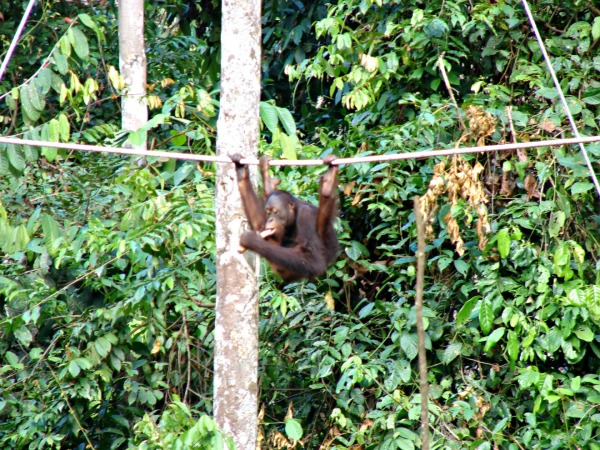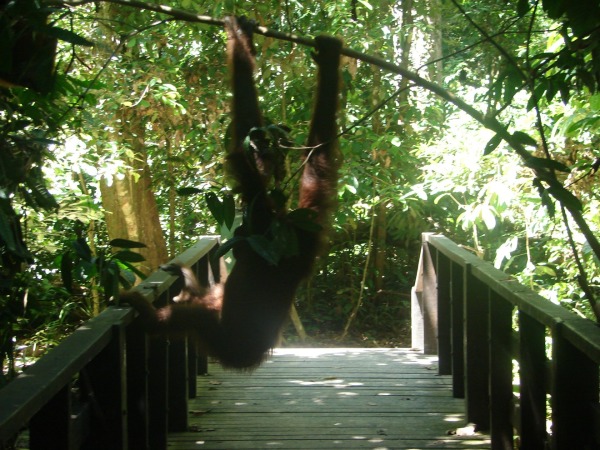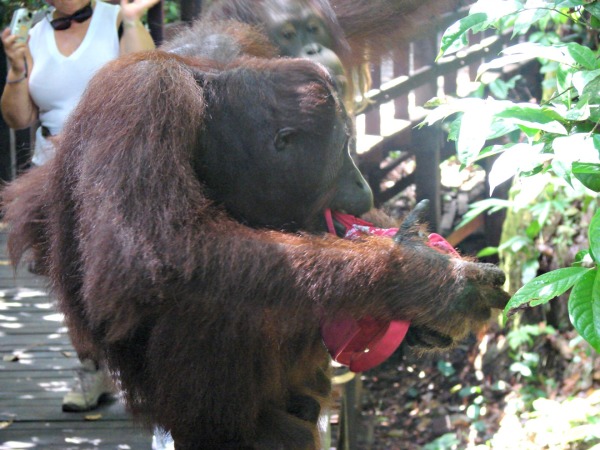 The apes live wild in the reserve and will only appear if they choose so. Be sure you come in time for feeding and it's almost guaranteed you'll see at least one of them.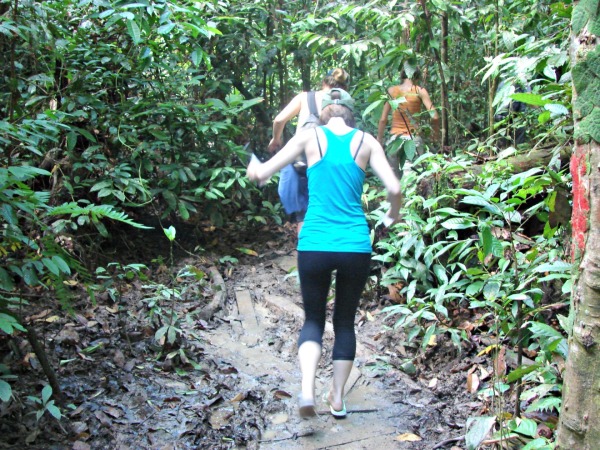 UNCLE TAN'S CAMP
After visiting Sepilok we went on adventure spree in the jungle also known as Uncle Tan's camp. Located between Forest Reserve and Wildlife Sanctuary this really is in the middle of nowhere:)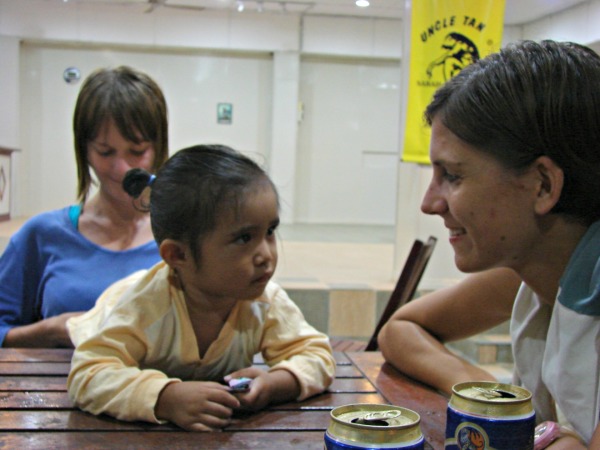 After lunch at Ops Base we traveled with boat at the Kinabatangan River to Uncle Tan's Adventure Camp.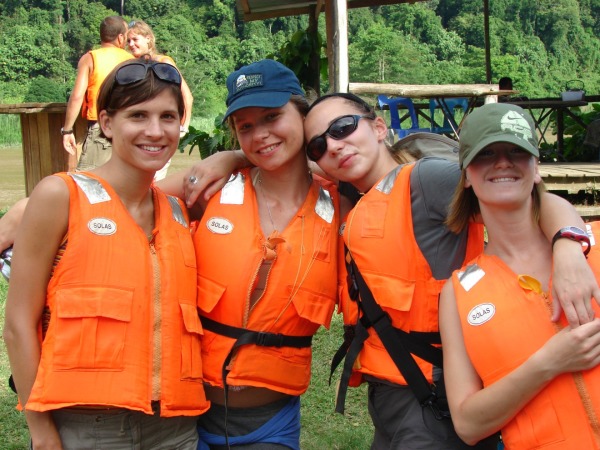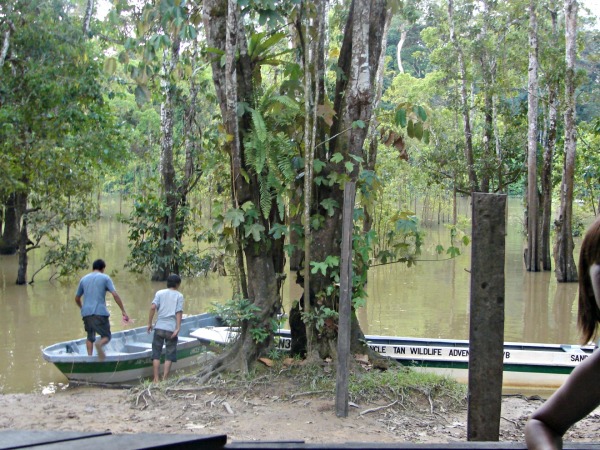 The employees give you a quick briefing on the program and activities before escorting you to your "cage". Don't expect hotel room, this truly is a cage with a thin mattress on the floor, a mosquito net and cage like doors to prevent the animals to come in your "room" at night.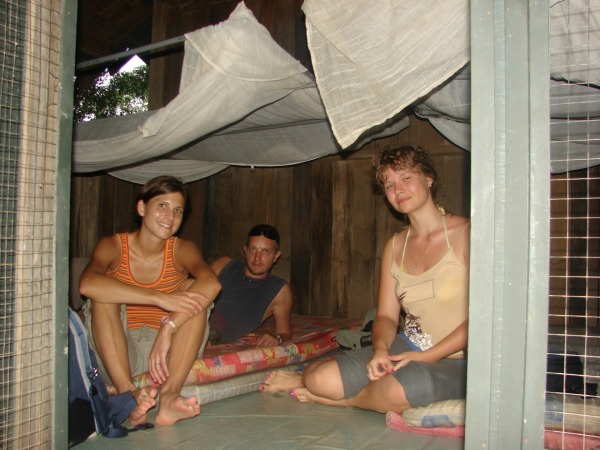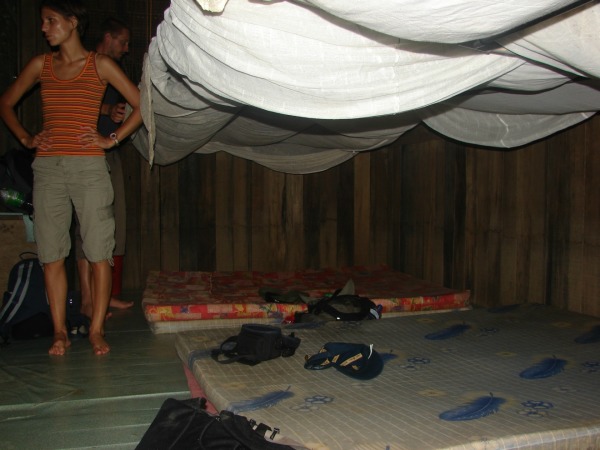 Sleeping pads
Nights and morning safari are organized and you'll see tons of animal from scorpions to proboscis monkeys.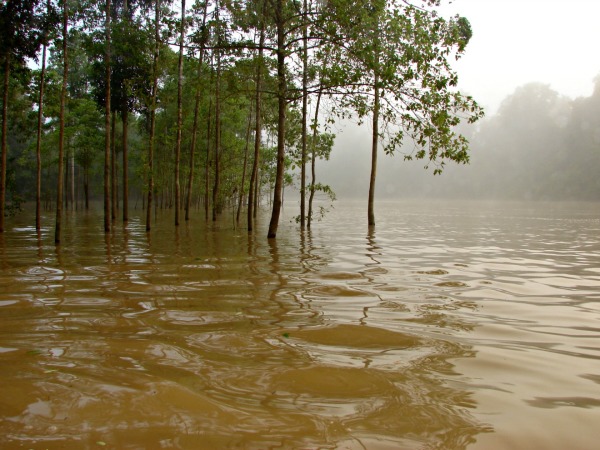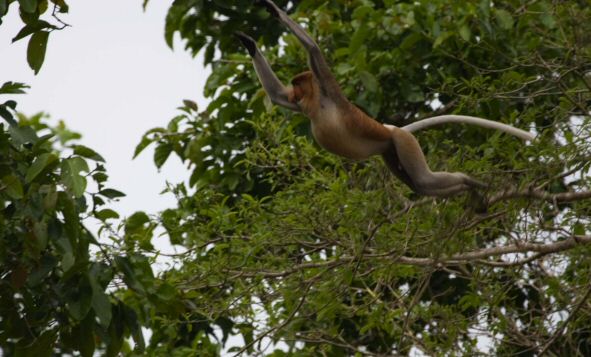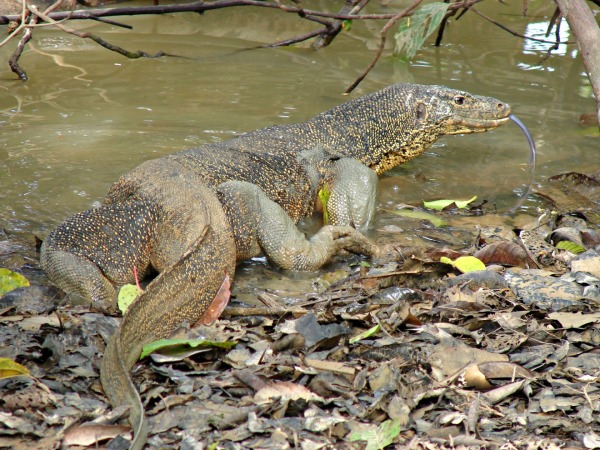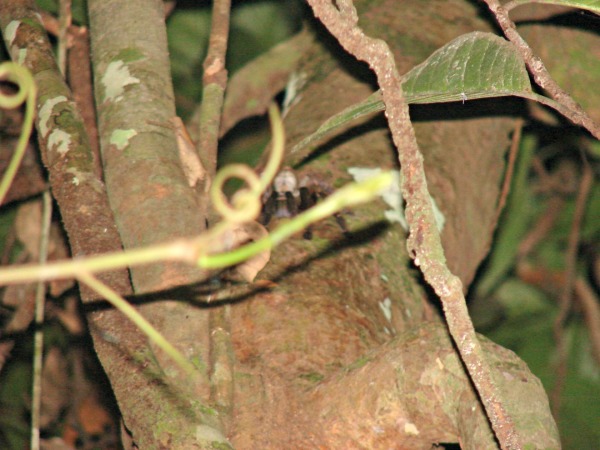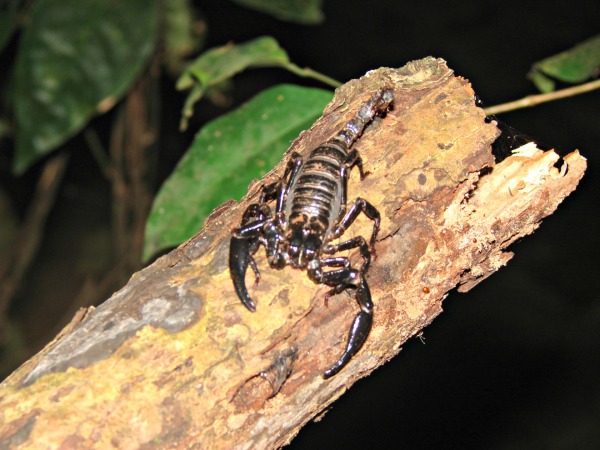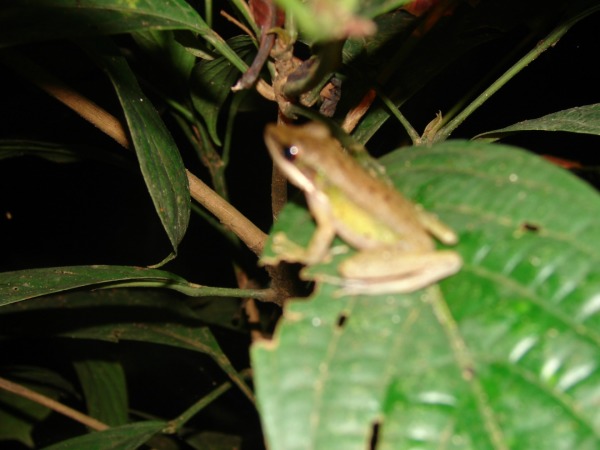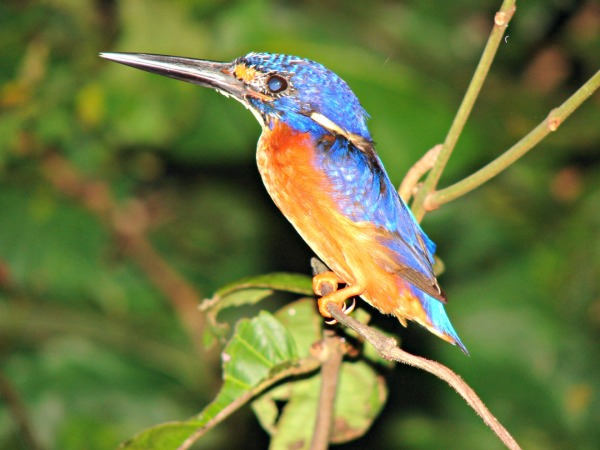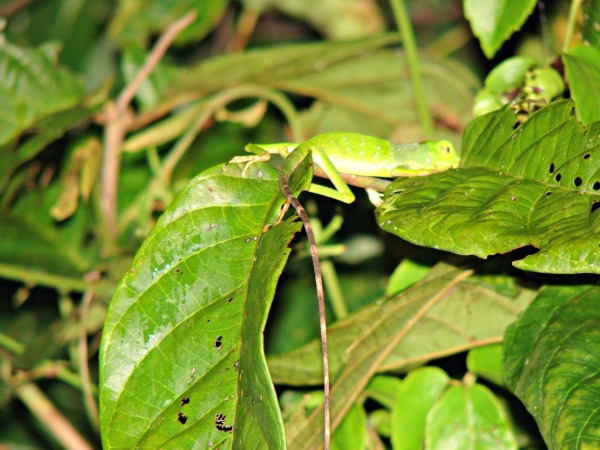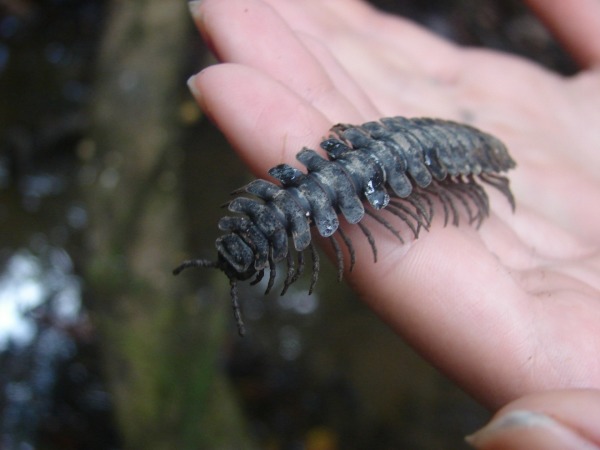 Food in the Camp is surprisingly good, especially pancakes in the morning-if you can grab them before the monkeys do that is:) I won't lie, this was a great experience we had when we were in our 20s but it's definitely not something I would visit every year:) There weren't a lot of kids running around while we were visiting but the ones that were seem to have a great time. In my opinion don't drag your kids here before they are old enough to appreciate the nature and jungle wildlife.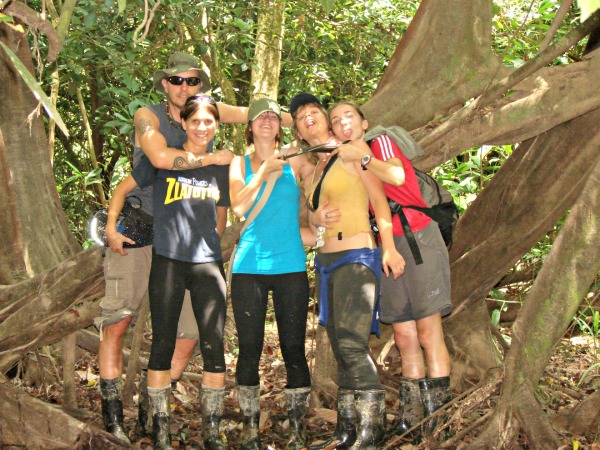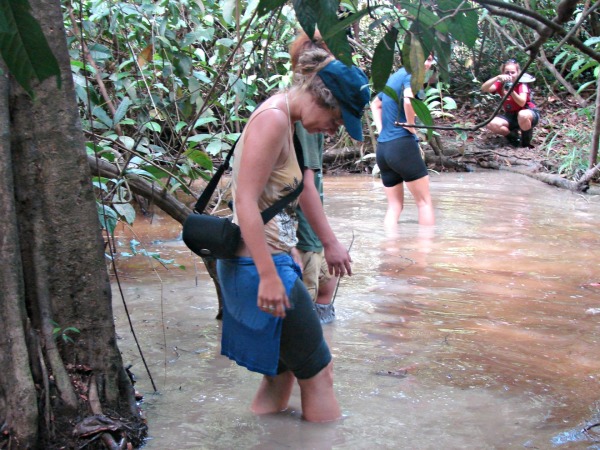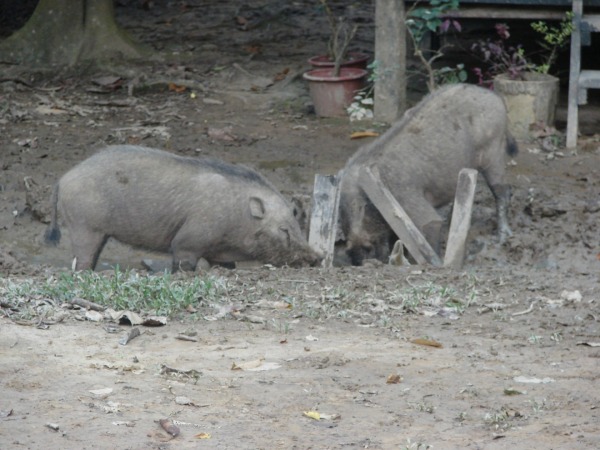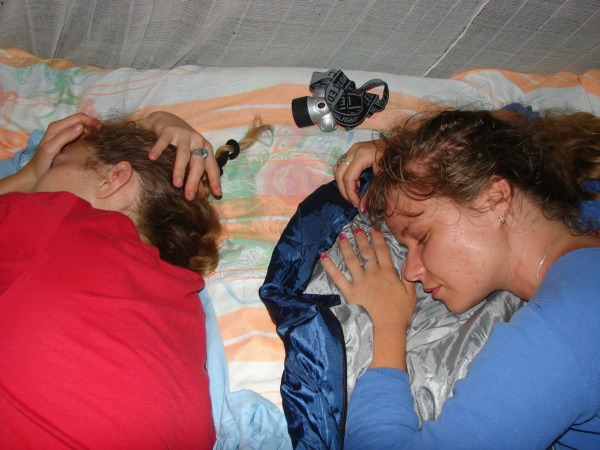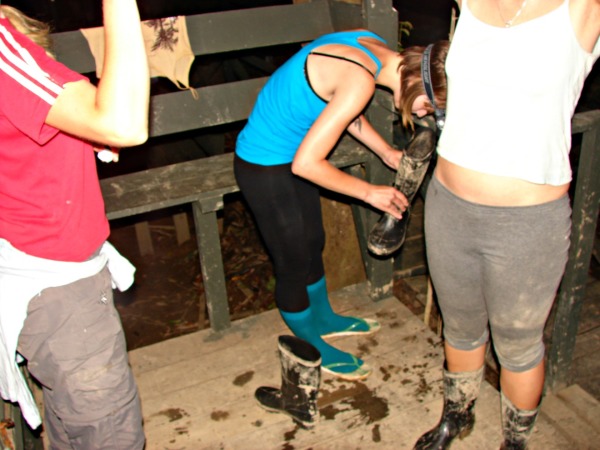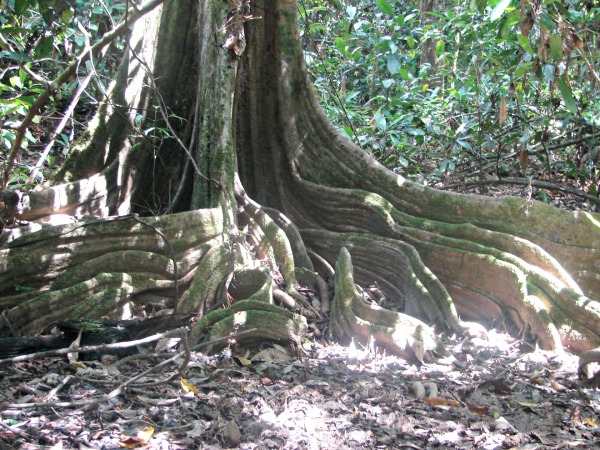 Find everything you need to know about the program here: http://www.uncletan.com/wildlifetour.html
After three days we were ready to leave. The staff was very helpful and they even booked us a seat on a bus back to Kota Kinabalu. This was really a smart move since the bus was already fully packed when they picked us up and on the way to KK we picked up few more tourists that didn't have a ticket and they either got left behind or were sitting on the floor of the bus the entire way back.
After that we were ready for some sea and fun on the sun. Paradise Perhentian Islands here we come!