We still weren't sure how we will get to our next destination which was lovely Perenthian Islands. The longest and cheapest way would be to go back to the mainland, drive about two hours north to Kuala Besut and again take a boat for another 2 hours. Since this would be very tiring for our 3yo we were considering to rent a speed boat from Redang to Perenthians which would cost us around 700RM (160€) which is really expensive. Thankfully one of the staff at our resort overheard us and told us that there is also third way we can take.  This turned out to be the cheapest and fastest way at the end. It was a taxi boat that goes from Redang via Lang Tengah Island and stops on Perhentian before heading back. We shared the boat with dozen Chinese who went on Lang Tengah and from then on we were alone for the ride that lasted less than 2 hours in total.
Perhentian Islands are again one of the destinations that we already have visited in the past. At that occasion we were really impressed with everything about this beautiful island, including our hotel.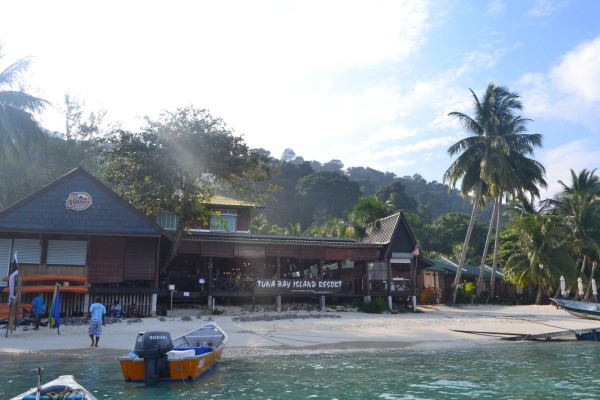 If we would for some miracle go back we would stay somewhere close to Long beach on the east of the island. Place like Coral View Island Resort looked great.  As passed by every day on the way to the beach, the chalets looks quite cosy and the prices for food and drinks are not as high as at Tuna Bay. Since this is Muslim resort you won't get any alcohol here so don't bother ordering it. The closest place where you can get your Tiger near this part of the island is Mama's place, around the corner.  But again the biggest draw is proximity to the Long beach.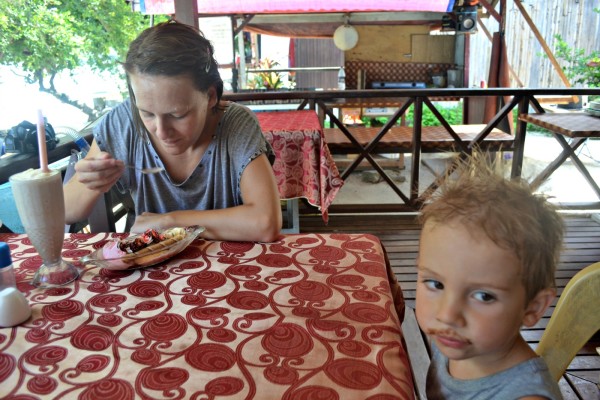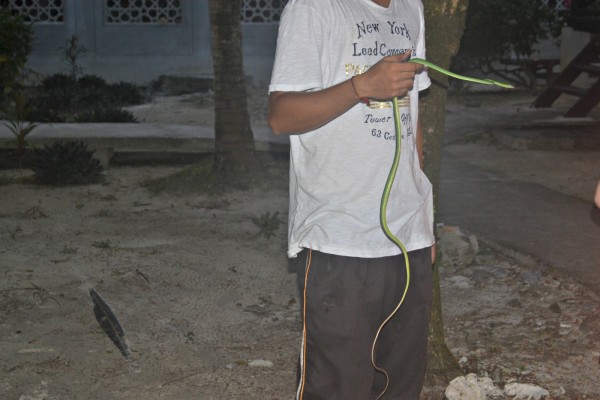 The beach is great for the kids, the waters are shallow, rock free and there is a lot of shade to hide in from the hot tropical sun.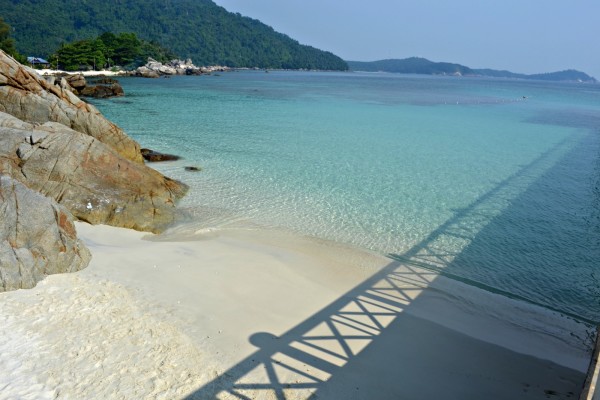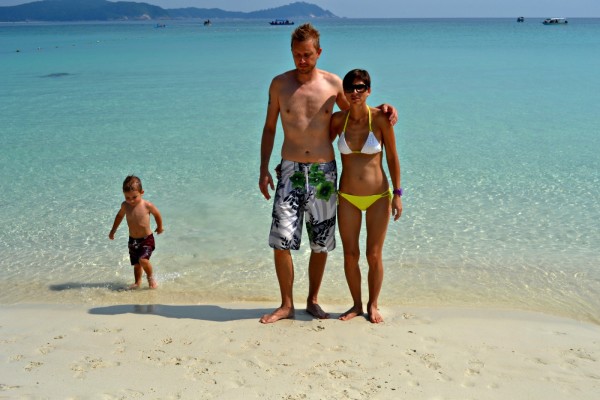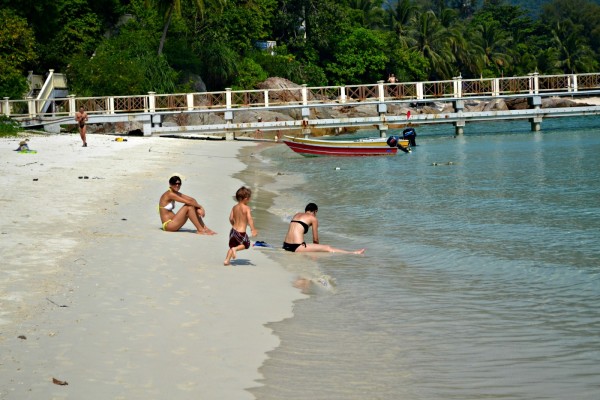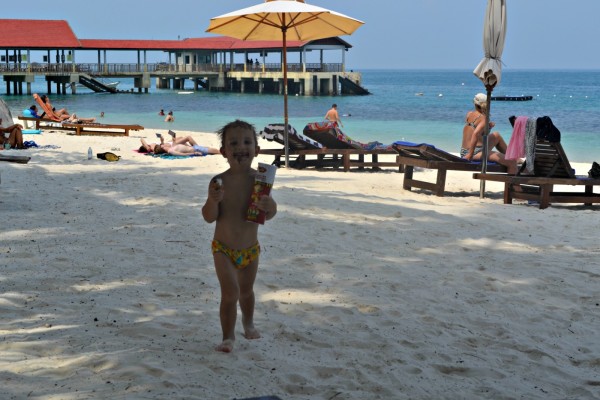 ABOUT PULAU PERHENTIANS
The lovely islands are located on the Eastern coast of Malaysia, not far from the Thai border. The islands are Perhentian Kecil (small island) and Perhentian Besar (big island). You will absolutely love it there because you will find white beaches that we didn't believe it when we laid our eyes on them for the first time years ago. That's why we've decided to return here with our kid.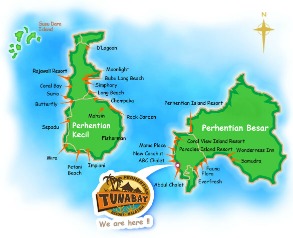 If you get tired of sunbathing or snorkelling you have the opportunity to discover the surrounding jungle and watch awesome creatures like the monitor lizards.
The Perhentian Kecil is known as the backpacker island, and you get the opportunity to get to know other travellers!  The Perhentians struck us as what we envisioned the likes of Koh Tao or Phi Phi to be a decade ago. Barely developed, beautiful clean waters, amazing coral gardens and a laid back, easy going vibe. One more reason we came back again.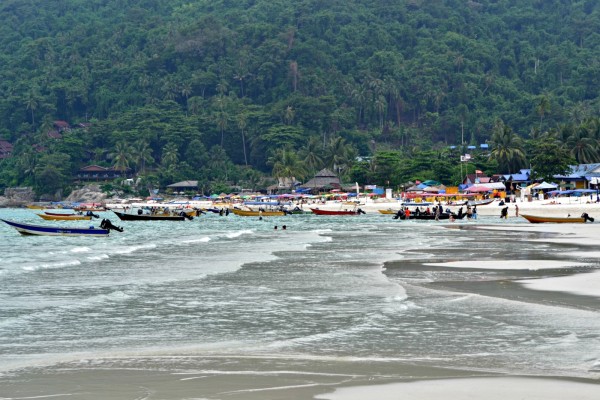 The 2 islands (conveniently called "Kecil" and "Besar"….big and little) are literally called "stopping place" in Malaysian – and in times gone by it was a stopover for fisherman, but these days it's more a mecca for divers and backpackers seeking clear blue waters and teaming coral life than traders of the east.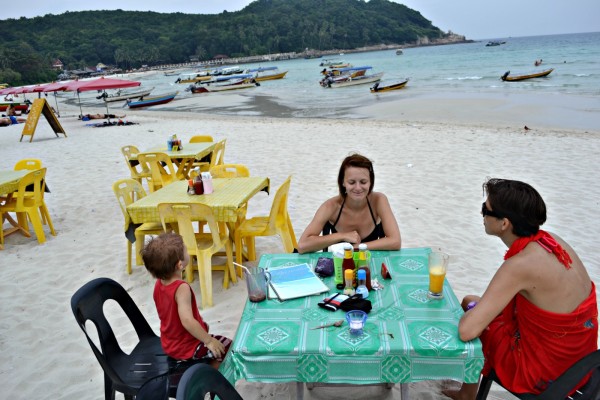 Food wise there's heaps of places to choose from (although admittedly all serving very much the same thing) and a meal and drink will set you back around £2 – definitely munch down on one of the sea food BBQ's whilst you're there!
Once you get to Kuala Besut Jetty you simply need to jump on a speed boat to the islands – it's around £14 for the return trip and takes just under an hour.
The other option is to fly into Kota Bharu from KL or elsewhere via Air Asia and then grab a quick taxi to the jetty (about 30mins). This significantly cuts down your travel time and won't burn a huge hole in your wallet either.
There are also plenty of snorkelling and fishing trips to check out too if you wish to leave the shore for something a bit more energetic – and the snorkelling here is pretty damn epic. The coral and white sands are the perfect place to swim amongst schools of marine life, including black tip reef sharks and heaps of turtles.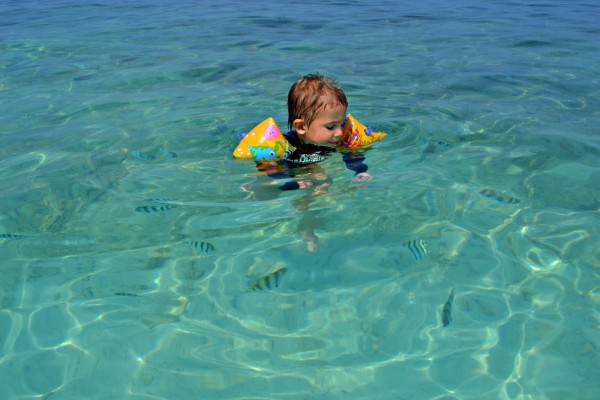 Getting there
To get to the Perhentians you have to fly to the nearest airport in Kuala Terengganu – Sultan Mahmud Airport. From Kuala Terengganu make your way to Kuala Besut which serves as a gateway to the Perhentian islands.
By bus from Kuala Terengganu bus terminal, the ride takes 2-3 hours (RM 11 per person, one-way). You can shorten the travel time by taking a taxi from Kuala Terengganu airport (1, 5 hours).