MUI NE – Vietnam
Bình Thuận Province – South Central Coast Area of Vietnam
It took as an easy four and a half hour ride with one stop to get to Full Moon Village Resort near Mui Ne – Vietnam in Suoi Noc Bay,  where we've stayed in lovely two bedroom villa (Full Moon Village) This area has arguably the best beach around Pan Thiet. .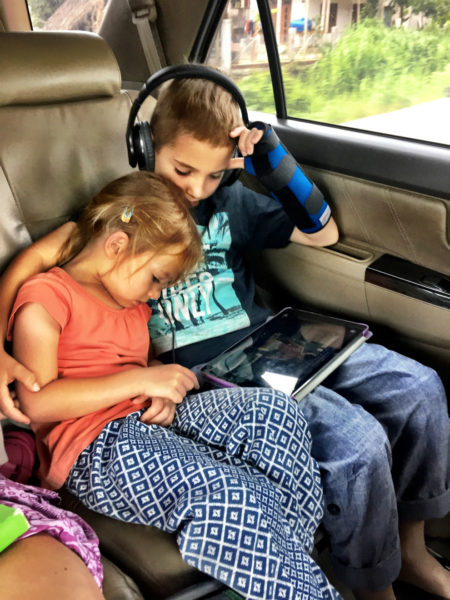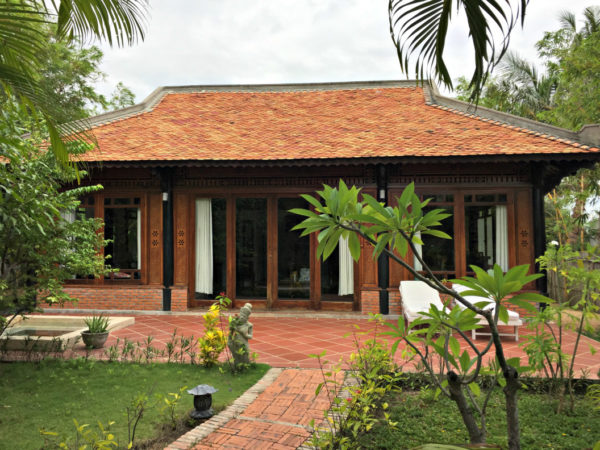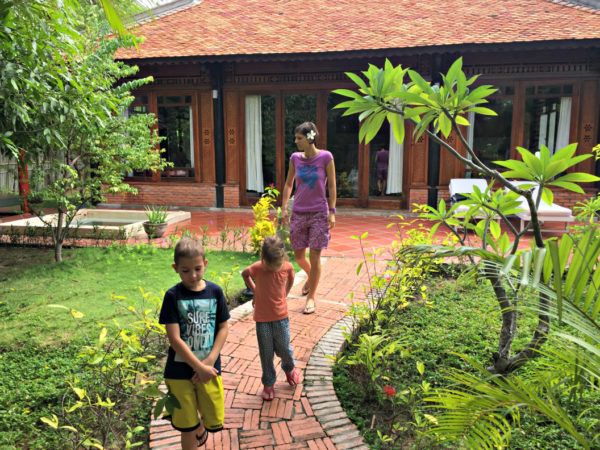 Mui Ne used to be a quiet fishing village about 200 km east of Saigon. Now it is a bustling beach resort, which attracts Vietnamese weekenders from Ho Chi Minh City, Russian, Korean, and Chinese tourists, and a few backpackers on the Vietnam Open Bus Tour trail.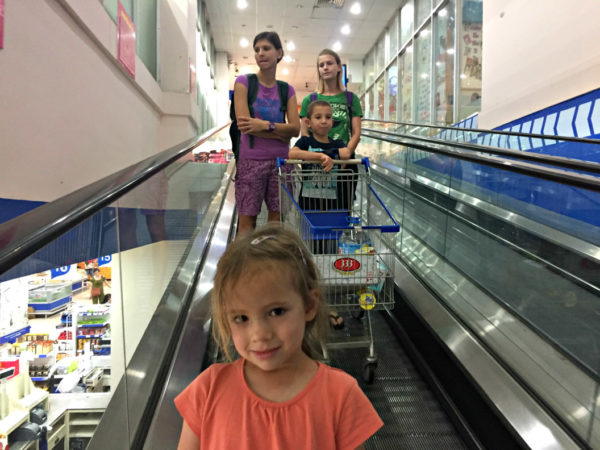 Mui Ne is mostly known for kite surfing and has become pretty popular tourist destination over the years.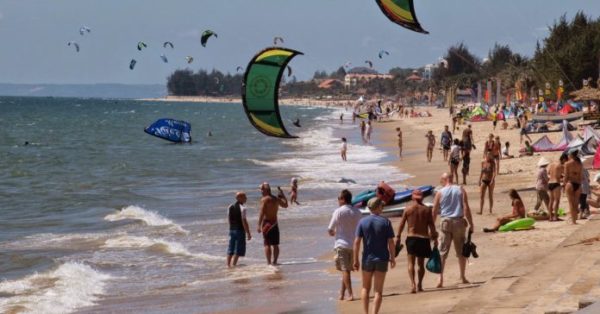 We came to Mui Ne for beaches, for sand and sun, and to relax after the hustle and bustle of Saigon. As it turned out the rain at that time made our favorite part of Mui Ne visit to be the Red and White Sand Dunes.
There are two areas of sand dunes which you can take a tour to, along with the beautiful place called the 'Fairy Stream', which make for a pretty incredible day amongst landscapes we never expected to see in Vietnam. The White Dunes are 25 km northeast of Mui Ne, between Bao Trang (white lake) and the sea. The Red Dunes you'll find just east of the fisher village of Mui Ne about 10 min from Full Moon Village with a local bus.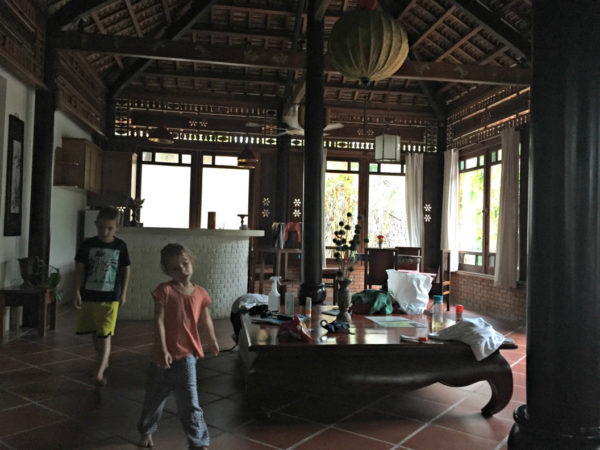 Red Sand Dunes
The Red Sand dunes are a real site to see. We visited the site between the spells of rain and it turned out just perfect. In a scorching sun I can't really imagine how we would cope with the kids running barefoot. Children of the fisherman work the dunes as mini tour guides and will even show you how to sled down the dunes. From the moment you'll step on the edge of the road at the bottom of the Dunes you'll be surrounded with them trying to get you to pay for the "sleds" (basically a piece of plastic to sit on). We bargained down the price and off we went.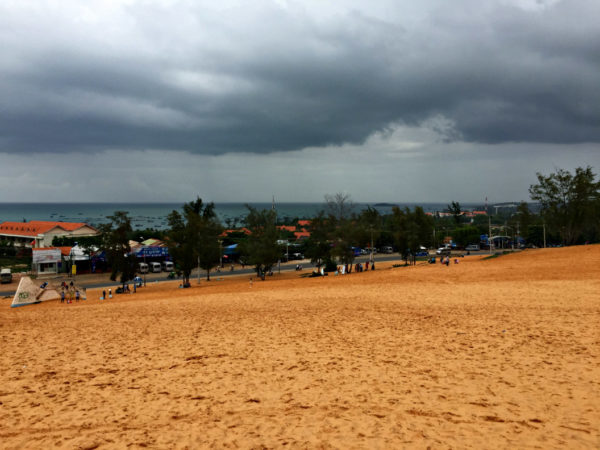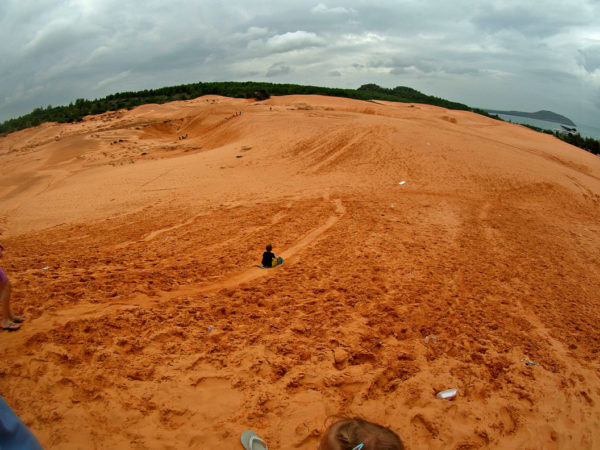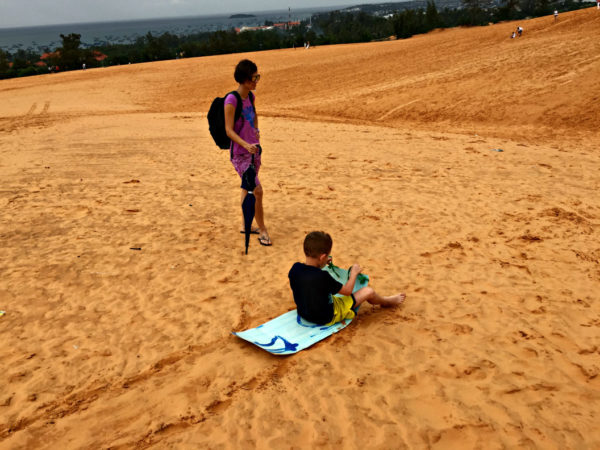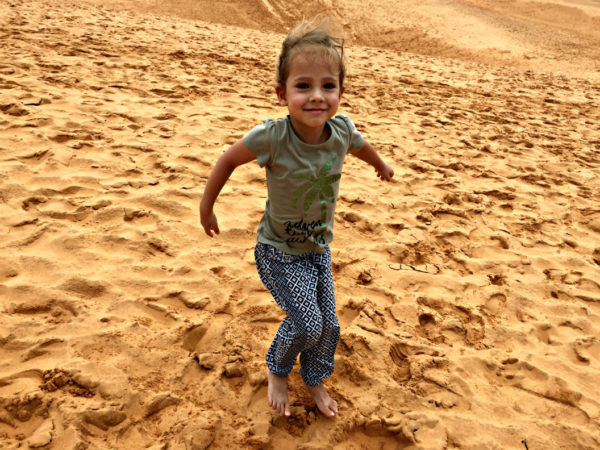 It's a relatively quiet place that has a laid-back, breezy quality to it. Even in peak seasons you'll see only a modest amount of tourists pottering about in their bathing suits and flip flops. Mui Ne's residents are mostly comprised of hospitality workers, sleepy security guards, tour guides in their jeep tour mobiles, and fishermen. Wake up early enough and you can catch the townsfolk on their way to the dock.
Resorts and bars have a monopoly on the sea view, lining up the entire beach one after the other. Here it's a matter of choosing the best bar for your buck to access the beach from. The beach is also accessible from little alleyways that opens from the main road – but these aren't so obvious so you can try and just walk through the bars if you "brave" to.
While staying here we endured three days of on and off rain so besides hidding from mosquitoes (there were really a LOT of them in our Villa and around the greenery of the Full Moon Village) we spent most of our time either on the beach or in the pool or running from the rain).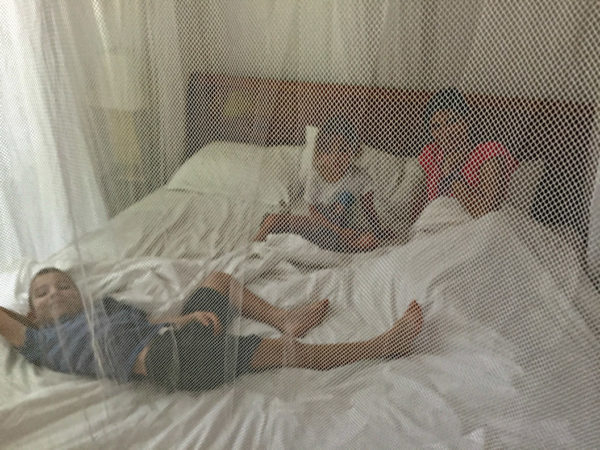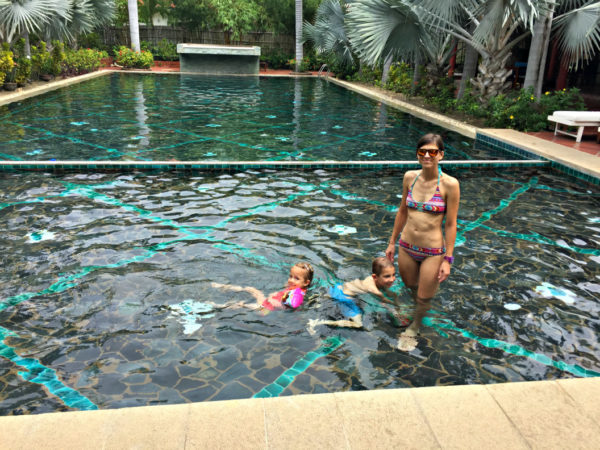 Anyway the beach was clean and well maintained and the kids loved running around or playing in the waves.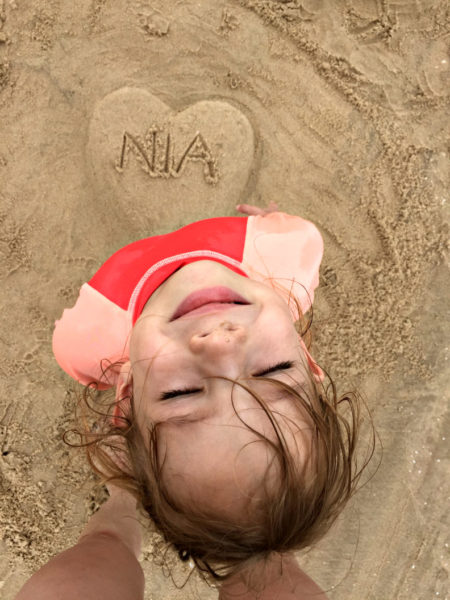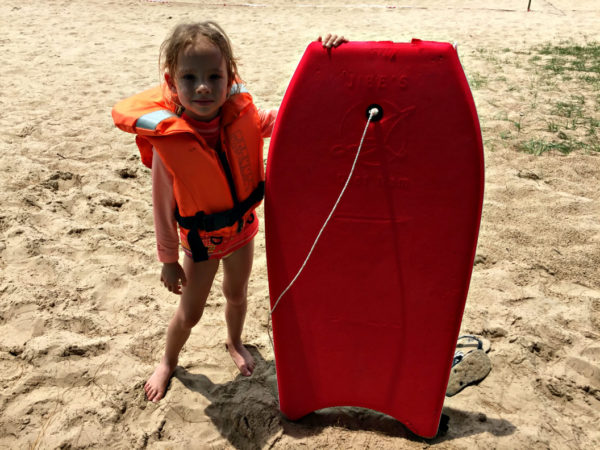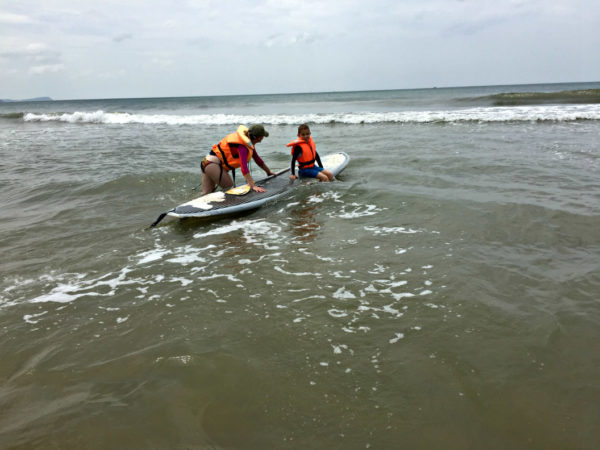 But of course don't expect the clarity of the water like in the other SEA countries like Philippines, Thailand or Indonesia.
All in all we had a good time here but everything on the account of our kids having fun despite constant raining and tons of mosquitoes. Otherwise if you are not a kite surfer you can skip this place and head further North or South.