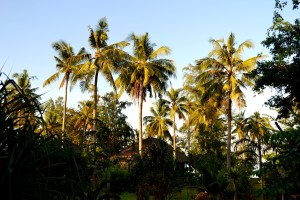 Best Travel Tips For This Summer
As the days become warmer and the sun stays out longer, the need to escape from our ordinary life and heading off on a summer holiday becomes stronger and stronger.
1. Plan ahead
My advice for traveling with kids is plan ahead. Planning makes it perfect. You should book your travels online in advance and you will  save  money, time  and reduce any stress that comes along. It's always better to know that your flights and accommodation have been pre-booked and that all you have to do is turn up on time.
2. Know the country you are heading to
It is always good to know the customs of your holiday destination. With that you will avoid lots of uncomfortable situations which can eventually turn to insulting the local people. You must be aware that first and foremost you are a guest in foreign country and you should act like it. Traveling with kids is always helpful to ease any tension that could arise.  Basically all people love children so any social or cultural based gaf will be easily overlooked.
3. Travel during non-peak times
So called "Shoulder season" combines the advantages of both peak-season and off-season travel. Whether it's a European vacation or a trip to Asia, generally shoulder season is April through early-June and September through to late October. During that time, you'll enjoy decent weather, extended daylight, fewer crowds and a little bit more money in your pocket. Of course weather will vary so you should do some research before heading to some Asian destination soaked with torrential downpour. The simplest trick is to anticipate what other tourists would be doing at a certain time, and do the opposite.
4.  Pack light and most off all smart
I do realize that with babies this is easier said than done, but  basically never bring more than one week's worth of clothes and pack outfits that are versatile and don't wrinkle. You can buy virtually anything you might need once you get there. Also don't get stuck with your bag full of diapers and baby food. They do have kids all over the world you know. Also, toiletries are cheap and easy to find everywhere but if you must, bring toiletries that come in travel sized bottles.
5. Don't get burned
Summer time equates to more time in the sun. However, the sun can be quite damaging and has the potential to ruin your holiday. Try to minimize the time spent in the sun. Go indoors when the sun reaches the highest point in the sky which is normally from 10am to 4pm. Wear sunscreen and cover up as much as you can by wearing a hat for your face and head; sunglasses to protect your eyes from glare; and light clothes that protect your shoulders, arms, and legs. Take special care for your little ones. Apply lots of high factor sunscreen, stay in the shade and keep them hydrated.
6. Drink lots of water
Drink water whenever possible. Staying hydrated helps prevent jet lag and general fatigue. Water helps release heat from the body and maintains a certain temperature throughout the day. If you're not getting enough of it, then your temperature may be far from what it should be. This can result in cramps and not feeling great, especially if you are walking a lot. Drink enough water and you'll find that you get fewer cramps and feel better while you're adventuring around.
7. Travel insurance
It's easy to think you'll never need travel insurance but you'll be glad you got it if you end up sick or in danger. We needed it quite a few times during our travels. It may save you hundreds if not thousands of dollars if you travel uninsured. Purchasing a travel insurance plan can help protect you from the unexpected, whether you're travelling across the country or across the world. Travelling with kids means that you have to take extra precocious, find out about if there is any medical help or hospital near the place you are staying. You never know when some condition that you would easily treat while at home will accrue. But you are not at home, instead you are thousands of miles away from your kids doctor so being prepared is the name of the game. But rests assure that they are medical stuff trained to help you and your loved ones wherever you'll travel.
8. Eating out
It's better to show up near the time the restaurant open and usually they are happy for the early business. If there are other people there just ask to be given a table out of the way. I know I'll have a more enjoyable time if I don't have to worry about my kids interrupting another table's dinner.
9. Always be a parent
Last but not least…I urge parents NOT to take a vacation from being a parent! Many times you'll see unattended children cutting in front of adults and being disrespectful to crew. Always remember: if the behaviour of yours and other parents children is bothering you, good guess is, it will bother others around you.
GENERAL ADVICE FOR TRAVELING WITH KIDS
Tips on Traveling with Children
Child on airplane: Family vacations can create long-lasting memories and fun learning experiences for parents and children alike. But traveling with children can sometimes be a test of preparedness — and of patience. The American Society of Travel Agents (ASTA) has created a list of suggestions to help make the sometimes daunting task of preparing for a trip with the kids manageable and fun for the entire family.
BEFORE LEAVING
Create anticipation for the family trip by starting a countdown calendar with perhaps a photo or illustration of the destination. Let kids pack their own bags. Decide what type of clothing (preferably loose and comfortable), but allow them to choose their favorites and to pack a special toy. In a carry-on bag, pack some candies and gum, hand wipes, tissues, books, paper, markers in a small, tightly sealed plastic bag and perhaps a surprise toy for each child.
Update immunizations for the entire family. If traveling abroad, check with public health authorities for advisable additional vaccines. Depending on the destination and duration of stay, the following immunizations may be recommended (although some cannot be given to infants and young children):
Hepatitis B vaccine
Typhoid vaccine
Hepatitis A vaccine
Immune globulin
Yellow Fever vaccine
Japanese B Encephalitis vaccine
Meningococcal vaccine
Rabies vaccine
AT THE AIRPORT
Allow plenty of time for check-in and also between connecting flights. Arriving early to board together prevents last minute delays and confusion, especially with the new security regulations. Be sure to have a safety plan in case anyone gets separated at the airport. Discuss where to meet and what to do.
Review screening procedures with children before entering security checkpoints so they will not be frightened by the process. Every person, including children and babies, must undergo screening at security checkpoints. Also, all child-related equipment must go through the X-ray machine. To speed the process along, remove children from their strollers/infant carriers and collapse/fold the equipment so it may be examined or put through the machine. When going through metal detectors, with an infant, have one parent hold the baby and walk through the machine. Do not hand off the baby under the detector, or hand the baby to the screener to hold. Children who can walk should go through the metal detector independently. For older children, it is important to stress that the process should be taken seriously and that threats made even as a joke could result in law enforcement being summoned.
ON THE FLIGHT
The best coach seats to have when flying with small children are the first row in economy class. There's a lot of legroom, and you'll be removed from most of the plane when the kids get cranky from the long flight. If the front row seats are not available, place children away from the aisle, preferably between responsible adults. Also, remember to get up, stretch and walk around with kids often during the flight, but do not allow children to walk around unsupervised.
Getting your seat assignment in advance can help ensure families are seated together and that children and adults will be seated next to each other. If a flight is full and obtaining seat assignments in advance is not a possibility, advise the airline personnel at the airport. The airline may need to ask other passengers to change seats so children are not seated apart from parents.
Bring bottled water to drink and lotion to apply to skin to rehydrate during the dry flight; gum, pacifiers and bottles to reduce air pressure on the children's ears; and a variety of toys in carry-on bags to keep the child's interest from waning.
IF TRAVELING BY CAR
Make it comfortable by bringing pillows and blankets. Stop frequently at rest stops to stretch and make use of restrooms. Play games like "I Spy." Make sure the car is stocked with paper, pencils, plenty of engaging toys and tapes or Children in the car CDs of their favorite songs or books. Most importantly, keep children involved in the vacation process. Save everything collected on vacation – brochures, napkins, tickets tubs – and have children paste them into a scrapbook.
Plan ahead with the rental company to make sure they offer car seats and installation. If not, you'll have to bring your own in addition to a collapsible stroller. If nothing else, a simple call to the rental car company may save you the hassle of bringing along one extra piece of equipment.
ONCE THERE
Have a daily schedule planned with some flexible, free time for each family member. Provide friends or relatives with phone numbers and addresses of hotels where the family will stay, transportation information and emergency contact information. If possible, each member of the family should have a cell phone or walkie-talkie to keep in touch at all times. Coming up with an emergency plan or meeting point is also a good idea in case family members become separated.
AT THE HOTEL
Put safety first by avoiding a myriad of possible accidents. Bring outlet protectors and make a sweep of balconies and bathrooms for any potential dangers. Hide away small objects, accessible medications and cleaners children could get their hands on. Familiarize yourself with the hotel's fire and emergency evacuation routes and procedures.
SOME EXTRA PRECAUTIONS
If your vacation includes a trip to a pool, ocean, water park or any other place involving water, the number one rule is to never let children  venture off alone. Even if they know how to swim, children should wear a life jacket at all times. Also, it is important to know what is in the water, such as chemicals or jellyfish. Very cold temperatures, currents, and sudden drop-offs are all things to avoid, especially with children.
Always bring a hat with a wide brim and sunscreen of at least 30 SPF to shield children's skin from the sun's harmful rays. Sun poisoning can ruin any vacation.
It is important to bring along needed medications. Diarrhea treatments (although these should not be given to very young children), pain relievers, insect repellants, antihistamines and adhesive bandages are good staples. Consult your doctor about "over the counter" remedies before using them. Bringing a doctor's number, even if traveling to a foreign country, is a good idea, as well.
To prevent diseases spread by drinking contaminated water, use only bottled or boiled water to mix formula and juices, or simply go with pre-mixed liquid formula whenever possible, if an infant is not being nursed.
MOST IMPORTANTLY...
Maintain a good sense of humor while traveling to give your children a vacation to remember in spite of any unforeseen obstacles. Remember that problems do arise and accidents do happen, but being prepared and keeping  ASTA's Travel Tips in mind may help avoid hassles and undue stress.