HOI AN – an ancient treasure in Vietnam
Train ride in Vietnam. This was one of our main goals to do while in this beautiful country. We've decided to take the night train from Mui Ne to Danang (HOI AN – an ancient treasure in Vietnam actually). We were really exited while boarding on a semi old wagon and walking to our cabin.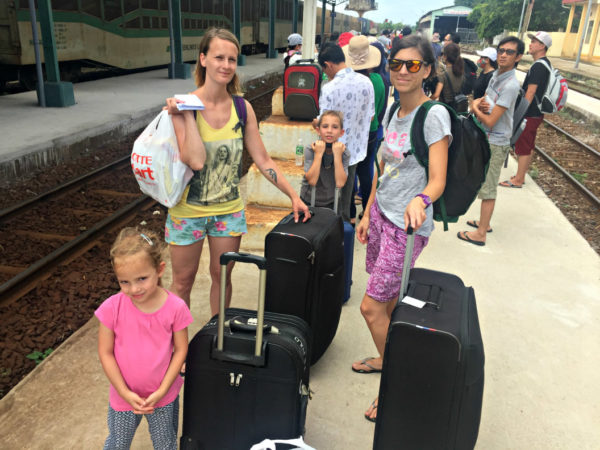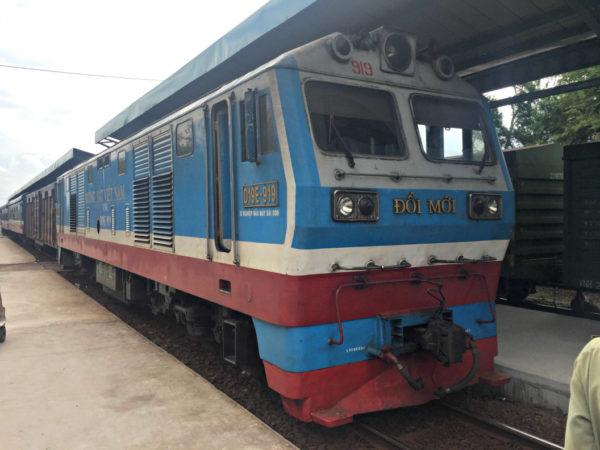 Then the small size of it almost killed our enthusiasm 🙂 On one of the bunk beds we laid all of our luggage and other 5 were for us. The space was so small that only one at the time could stand up and change clothes.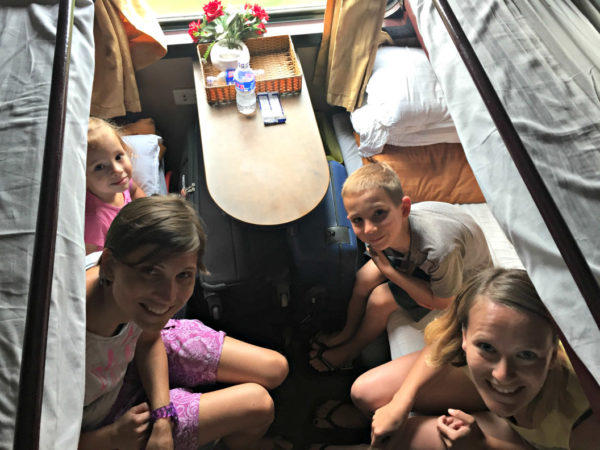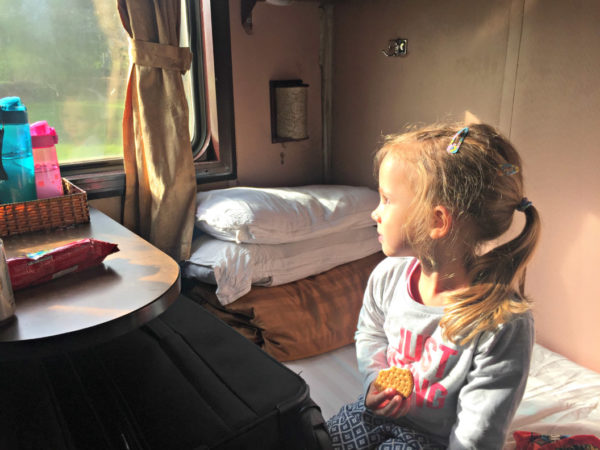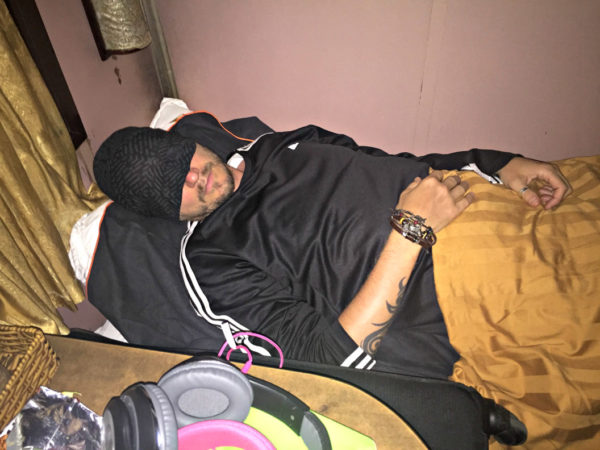 But as it turned out this only helped us to have more fun and few beers didn't hurt too.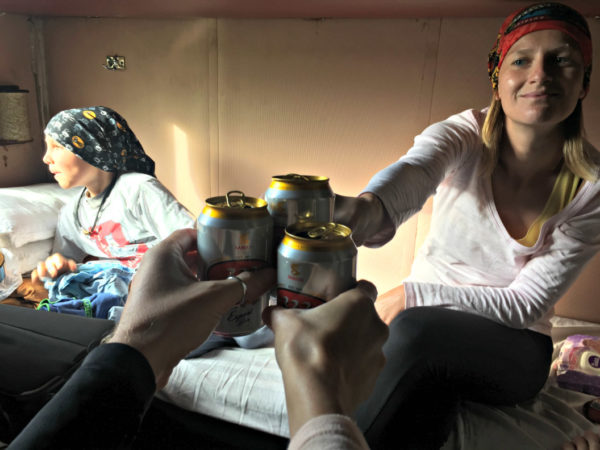 We've reached Danang train station at 6am and from there we still had a good half an hour to our destination – Lama Homestay, just on the outskirts of Hoi An town. The Homestay was really amazing (Lama Homestay) and our hosts were the kindest ever. The place is set in the middle of rice fields a good 15 minutes bicycle ride away from the old town. The bike rental was free of charge and it was a great bonus too.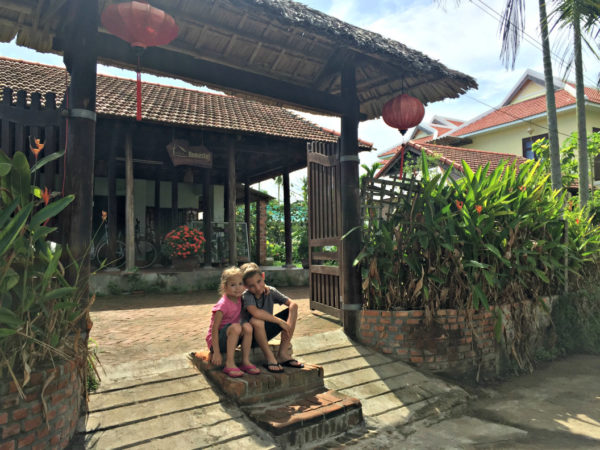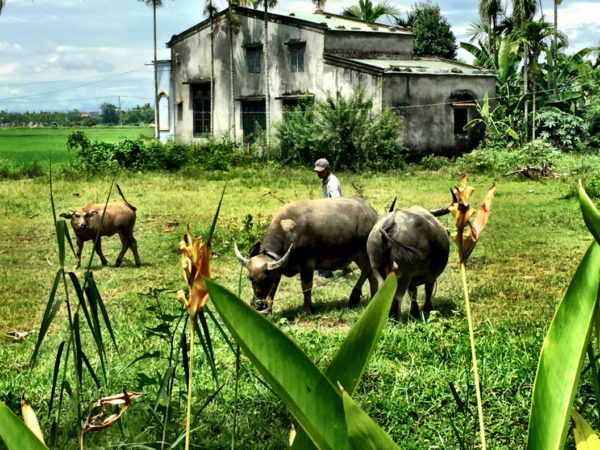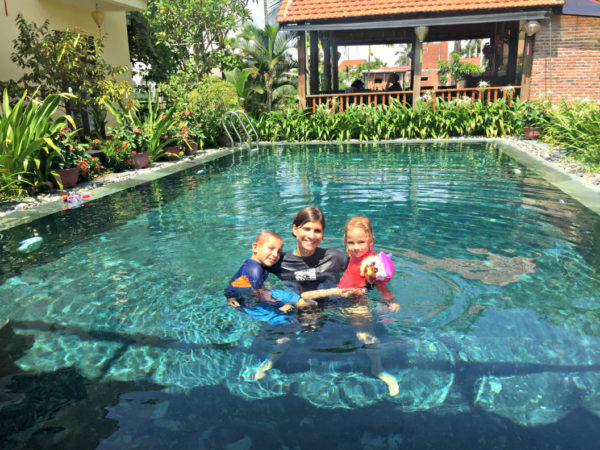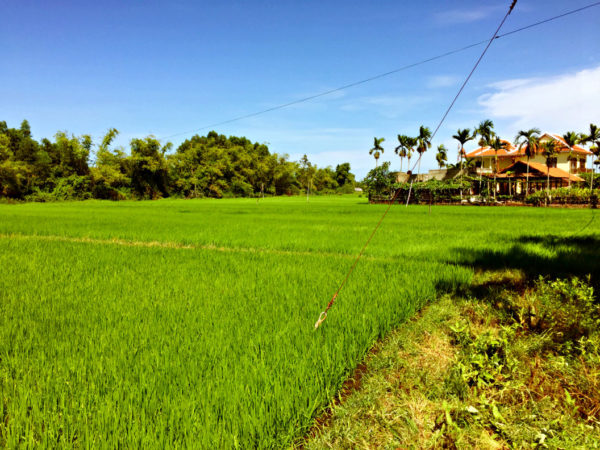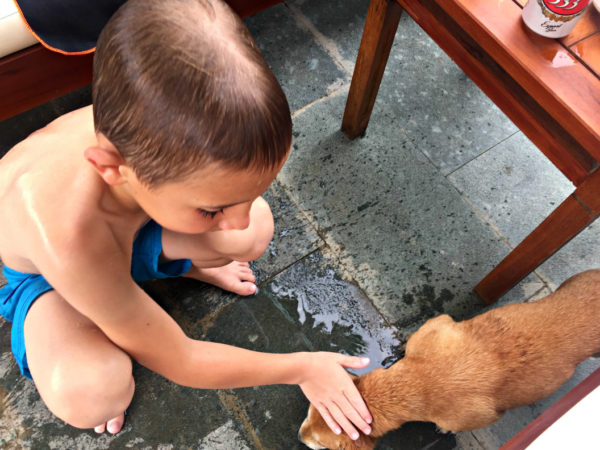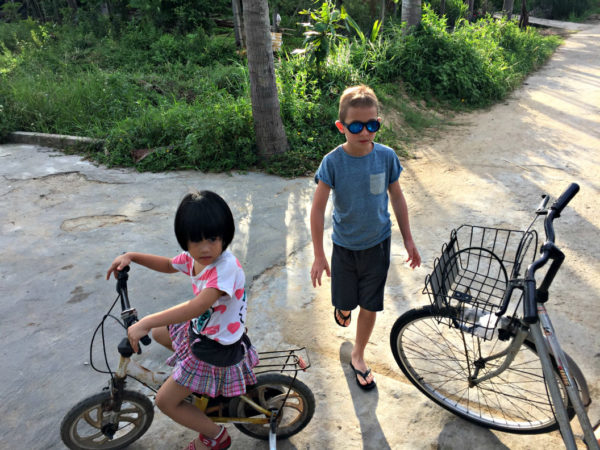 Ancient town of Hoi An – UNESCO Heritage site
Hoi An, once a major Southeast Asian trading post in the 16th and 17th centuries, is basically a living museum that houses old-town architecture. Some notable heritage buildings include Chinese temples, a Japanese-designed covered bridge, pagodas, wooden shop-houses, French-colonial houses, and old canals. Hoi An was declared a UNESCO World Heritage site in December 1999.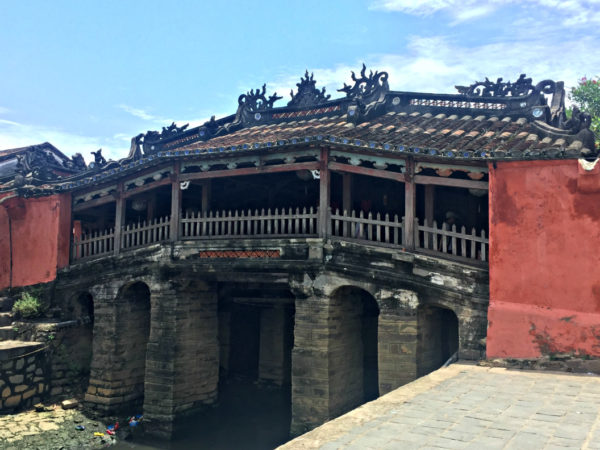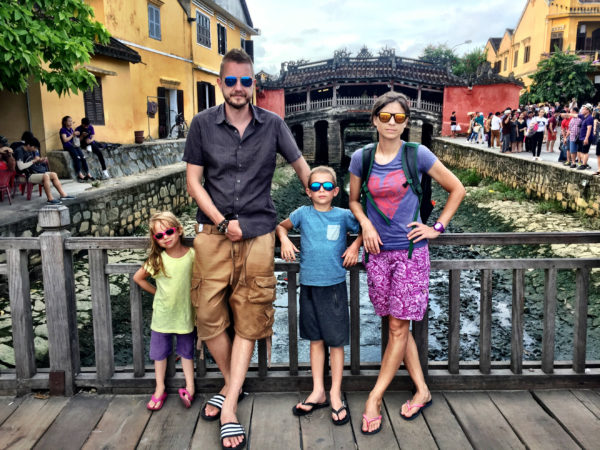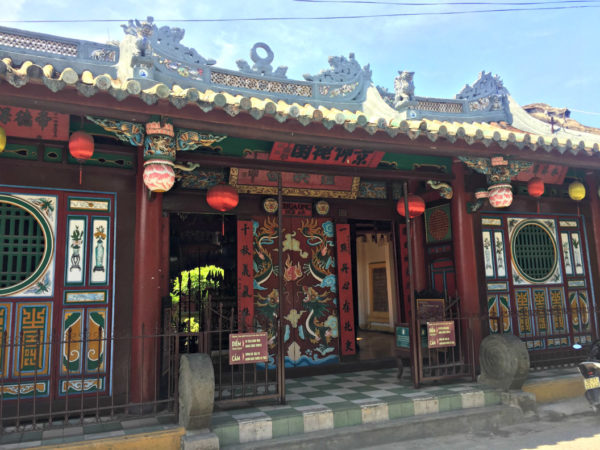 It's Riverside is the best place to be at night as the area is lit by quaint and old-fashioned lanterns, making it an atmospheric and beautiful spot to stroll with the kids (just keep an eye on them because there are a LOT of people here).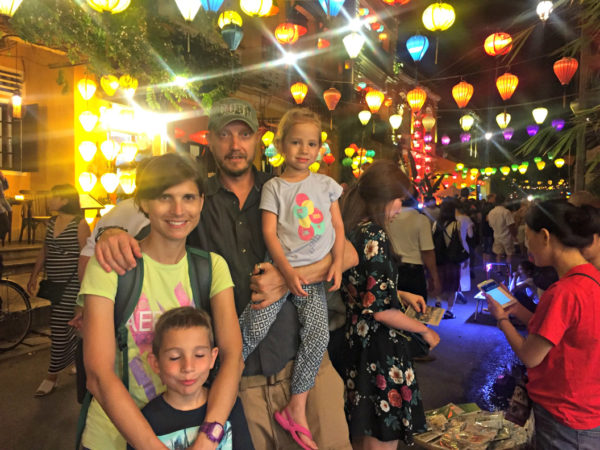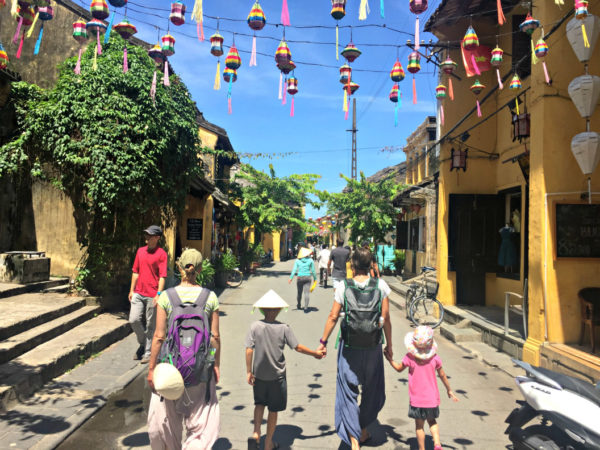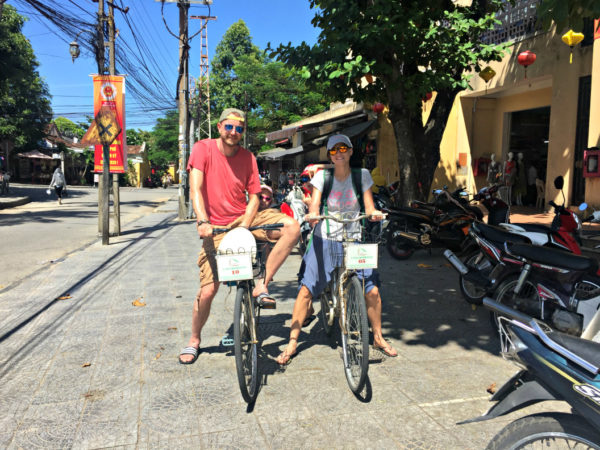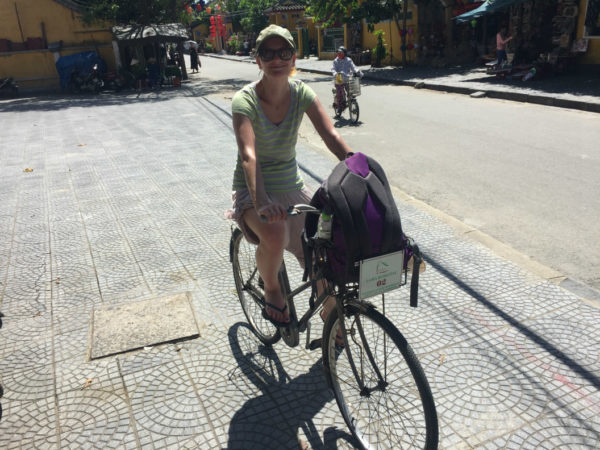 There are basically three different categories of things that you can buy here. First is souvenirs, second being clothing and the last is food, both western and Vietnamese.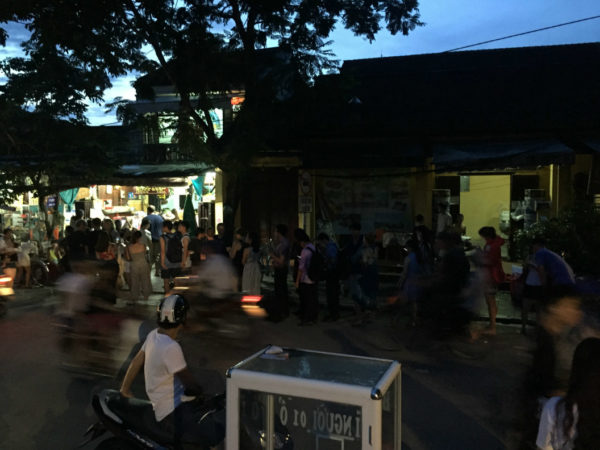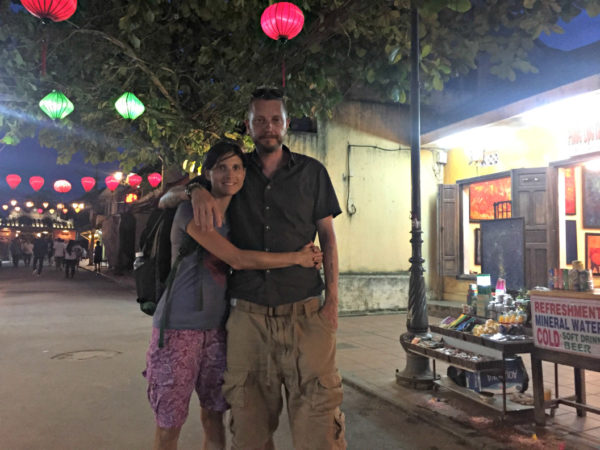 The souvenirs are nothing special, since offerings are limited in diversity throughout the country (hats, lanterns, wooden artifacts…). Hoi An is better known for its tailor shops, which mostly service personal orders so you have to wait to have yours shirts and dresses made to the perfect fit. Most designs are traditional Vietnamese in nature, with some offer contemporary twists and touches of foreign taste. You can also present your own design for your dress as well.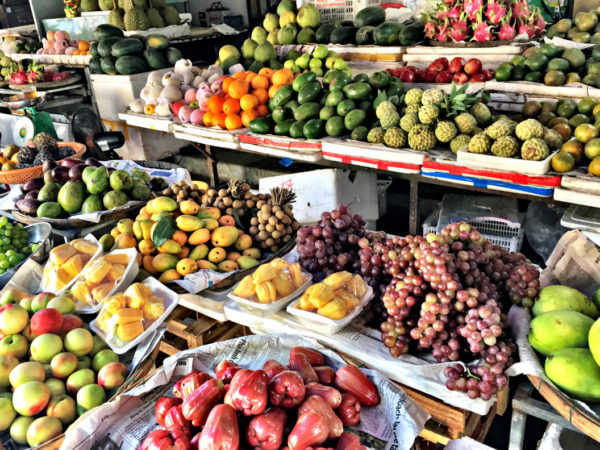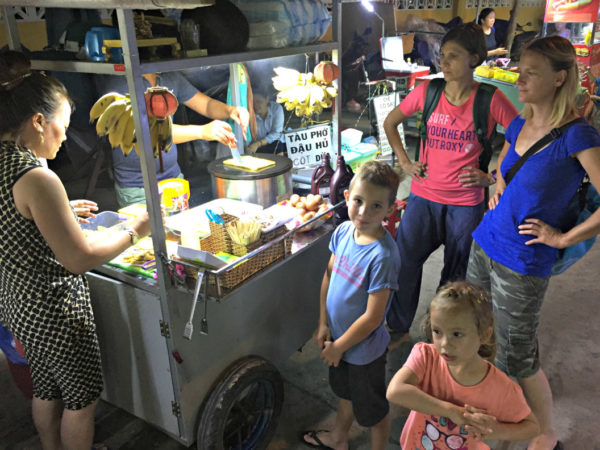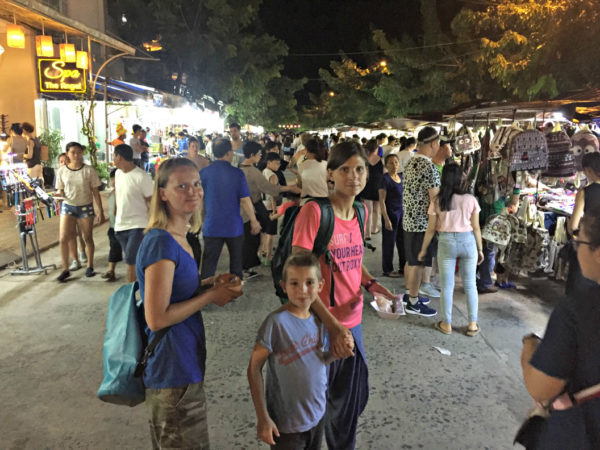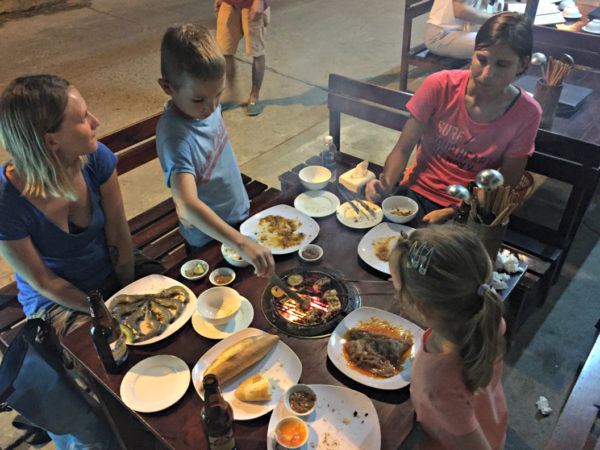 Things to do in Hoi An:
Countryside bicycle tour
Your day will be filled with discovery and surprises while doing this trip. We've crossed immense rice fields, learned the secret of making the famous woven mats that serve as beds, observed boat builders while making the boats that wind down the river, crossed floating bridges on bikes, tried to row and navigate the amazing fishing basket boat and lots more. The kids absolutely loved this trip.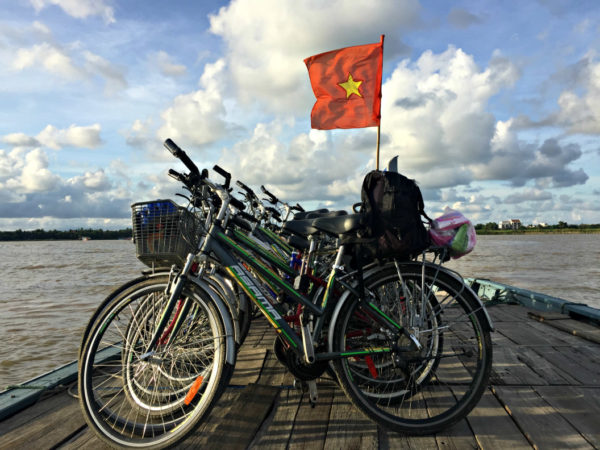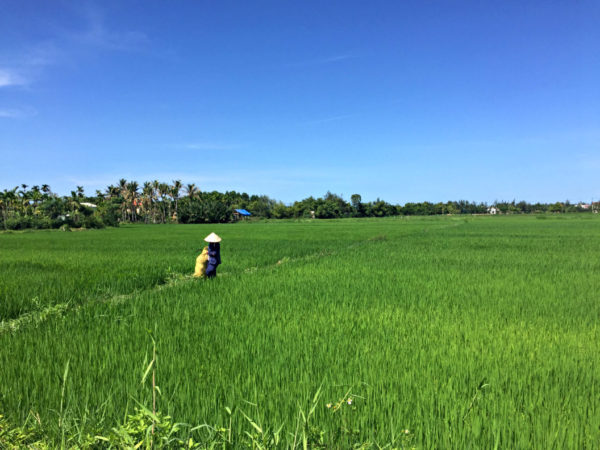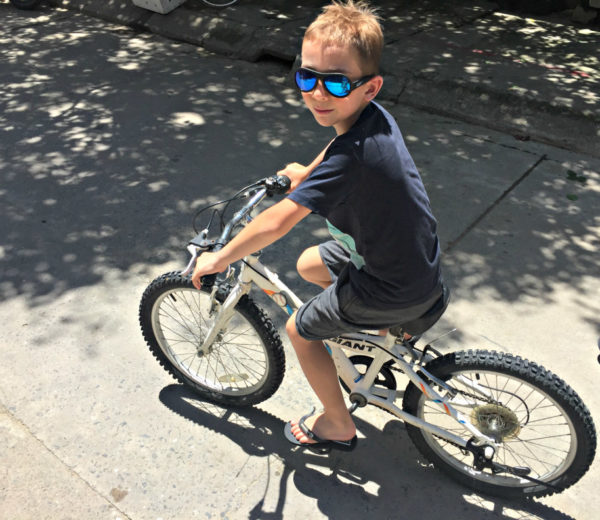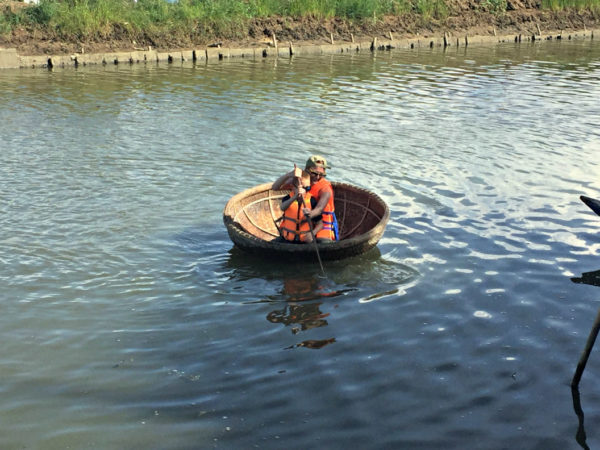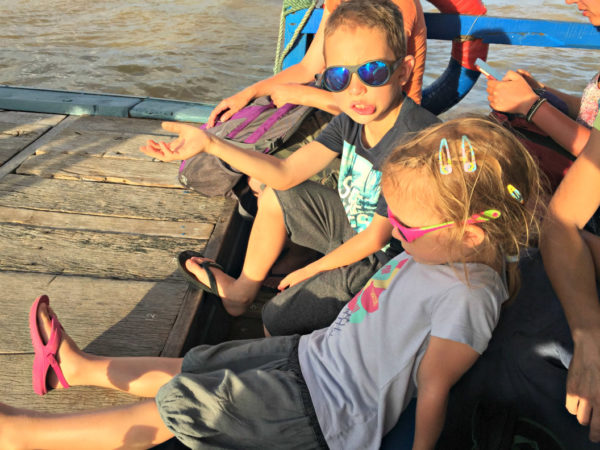 We've also visited a family distillery where rice wine has been produced in the same manner for generations. Not far from the start of our journey we made a visit to a local family making Banh Dap using the traditional method. These small savory rice flour bowls are a common breakfast staple in the countryside. We continued riding to one of Hoi An's villages, stopping at a family home to learn about the traditional family houses. Our host was nearly 90 and fought in the Vietnam-American war.
My Son
Less than 50km from the picturesque port city lies a collection of Champa ruins nestled amongst the mountains in a geological basin of the Quang Nam province in Central Vietnam.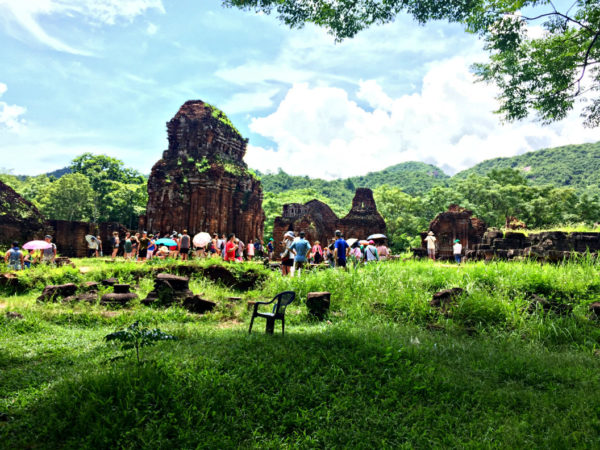 My Son sanctuary became known to the western world in 1885, when French architect, archaeologist and art historian Henri Parmentier  and his colleagues began excavating and documenting the site. They found 72 monuments within a semi-circular, two-kilometer wide valley. Nowadays  there are 8 groups of temples found throughout the complex, and 71 standing monuments.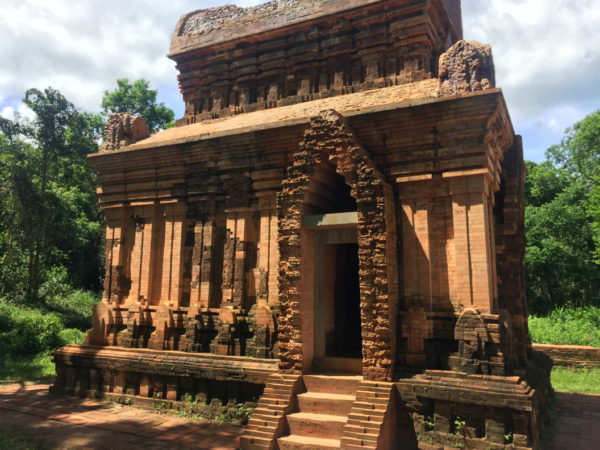 Even though compared to the iconic Angkor Temples in Cambodia, that we've visited last year, My Son is not quite as extraordinary. However, as the religious and political capital of the Champa Kingdom, it is one of the most significant Cham sites in Vietnam.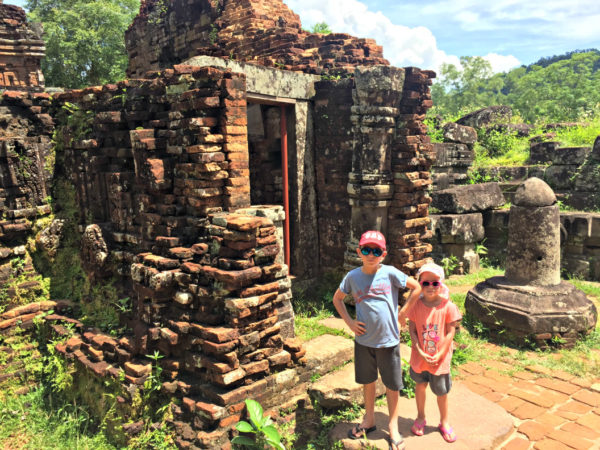 Declared a UNESCO World Heritage Site in 1999 due to its historical and culture significance, the Champa city of My Son Vietnam was an important complex that was occupied from the 4th to the 13th centuries.
Unfortunately My Son was heavily bombed during the Vietnam / American War and received substantial damage after the Viet Cong moved in and used the complex as a military base.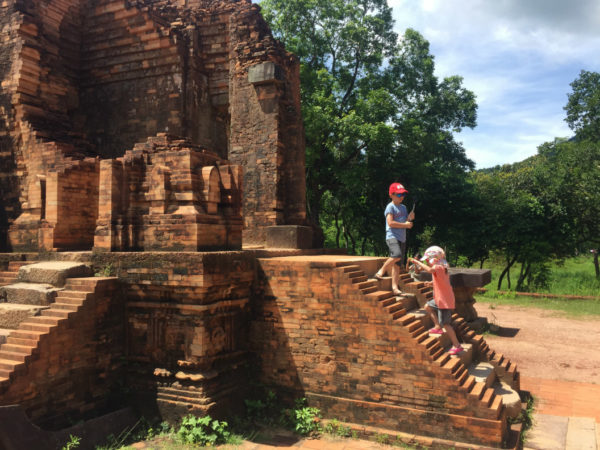 At the entrance of the site is a decent museum, filled with artifacts, detailed information in Vietnamese and English, and old images of the temples before the war.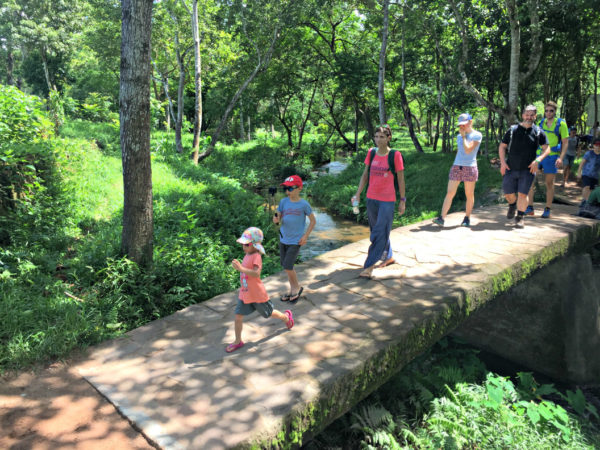 If there is one advice that we can give you it would be to take water with you, take A LOT of water with you because it gets very hot out at the ruins, and there is no one selling any inside the sanctuary. Bottled water, ice cream and other refreshments can be bought near the ticket office.
Beaches of Hoi An:
Hoi An's beaches are a major attraction in their own right and a great complement to the old town – especially during the hot humid months of summer. So on our last day before departure we've decided to do some beach bumming. After discussing this idea with our hosts they recommended An Bang Beach, around 6kms from downtown. This is the place to be for past couple of years since previous favorite Cua Dai beach, was washed away in 2014.
An Bang welcomes you with deck chairs, palm frond umbrellas and with a great range of restaurants serving everything from local seafood to western dishes. The ocean makes a perfect playground for the kids with its shallow and warm waters with not too big of a waves. Just be careful for rip currents out of the well-marked safe zone.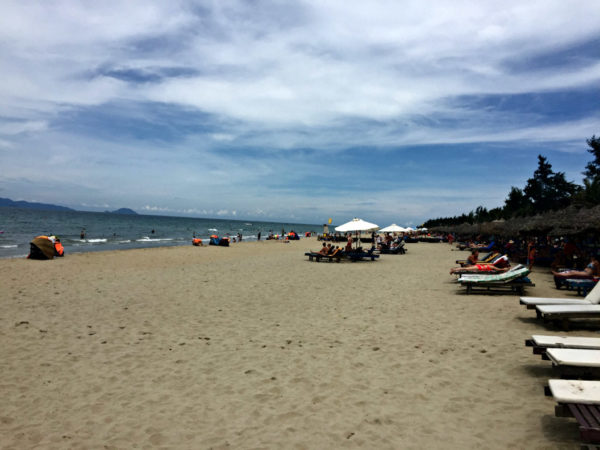 If using the umbrellas and deck chairs you have to pay for it or be prepared to be constantly reminded that you have to order a lunch per chair used while there. After a while we got really tired of it and after – not great at all – lunch, we decided to call it a day. Our advice is to carefully choose the restaurant/bar in front of which you will spend your day. Based on the reviews we wanted to stay at Soul Kitchen of Deckhouse but sadly they were fully occupied so we were forced to choose something else instead.
Also don't expect turquoise blue water like in Indonesia or Philippines because you will be disappointed. For us it didn't matter a lot since our next stop was Redang, Malaysian Paradise Island with the waters and sea life to die for.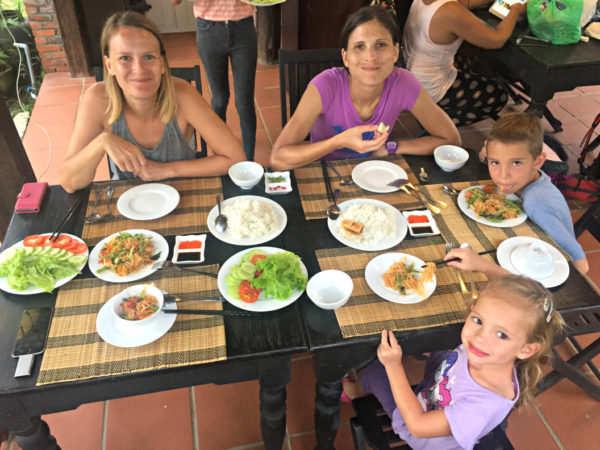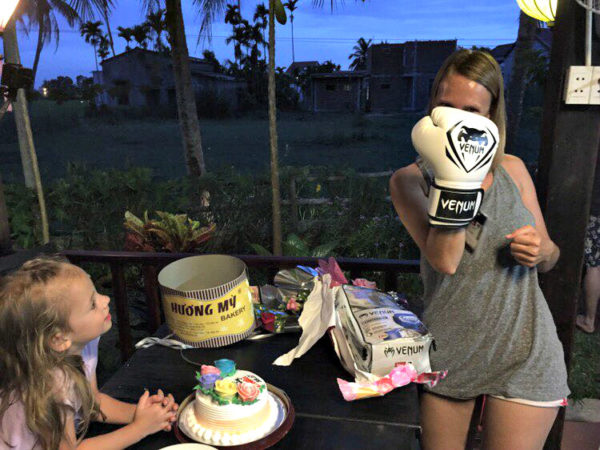 One can see why Hoi An is such a great place to explore or simply relax for a day or two. On our way to airport in Danang to catch a flight to Kuala Lumpur we easily came to a conclusion that our best time in Vietnam was spent here.