KOH LANTA
We landed in Krabi Int. Airport  late in the  evening after flying in from Bangkok. The flight was pleasant and the kids were great concidering we were on straight flight from Zurich to Bangkok. Everything went smoothly, so thank you Thai Airways. After clearing emigration and picking our bags, we were greeted by our driver who then took us on another two hours drive to our Lanta location.
Lanta Island has been popular with tourists seeking a holiday for more than 30 years. It's not a big party island, like nearby Koh Phi Phi; but there are still plenty of bars and places for people to meet. There are several beaches, each with its own character and 'scene'. Families, older travelers, and singles can all find what they're looking for on Lanta.
While it's big and busy, there's still plenty of room on the island, and ways to get away from it all, especially as you head to the southern beaches, which tend to be more laid-back and relaxed.
There are a handful of long beaches on Koh Lanta, most facing west, and a dozen small beaches scattered across the island. As a general rule, the further you go down south after arriving at Saladan Pier (on the northern tip of Lanta Island), the quieter it gets. So of course we picked the last one, Kantiang Bay. While developed with upscale resorts, this kilometer-long sandy shoreline 20 kilometers south of the main pier gives an uncrowded feeling even during busy times. Good coral gardens offshore allow for snorkeling opportunities. Voted one of the "Top Ten Tropical Beaches in The World" by the Sunday Times of London.
ACCOMMODATION:
At arrival at Baan Kantiang See Villas (http://kantiang.se/ ) we were blown away with the views from the terrace. Even though it was pitch black outside, since it was past midnight, the lights on the horizon promised a view to a kill at the morning. Nia went straight to bed while the rest of us were too hungry so we made omelet with bacon and feast each other to bed an hour later.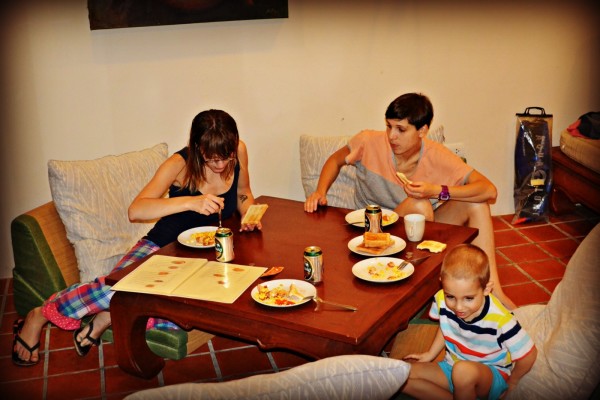 The next morning we were woken up by the sun and we went straight for the terrace view. And it was just what we had expected.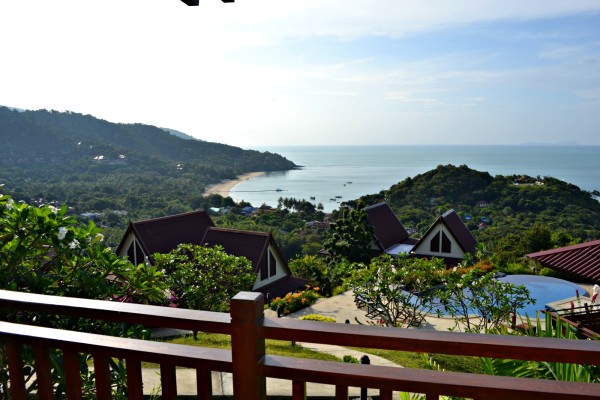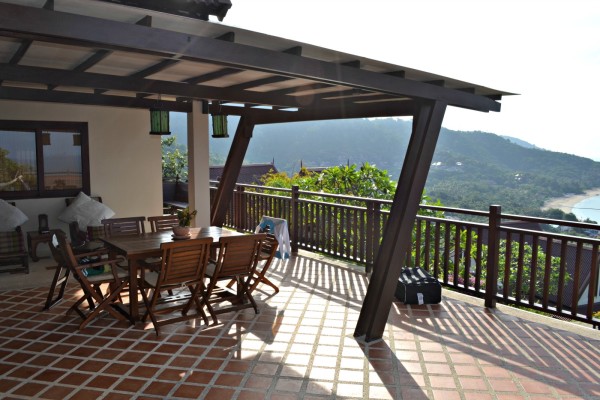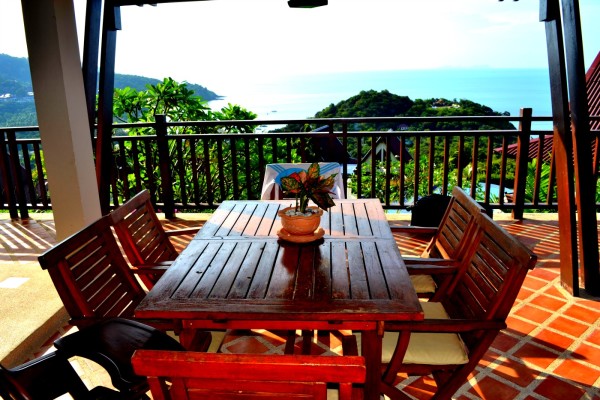 After breakfast we went into the infinity pool and we all had a blast. The place was just stunning. Resort has eight identical villas and the reception with 24 help (our review of the place: http://www.tripadvisor.com/ShowUserReviews-g303905-d1603488-r185691806-Baan_KanTiang_See-Ko_Lanta_Krabi_Province.html#CHECK_RATES_CONT ).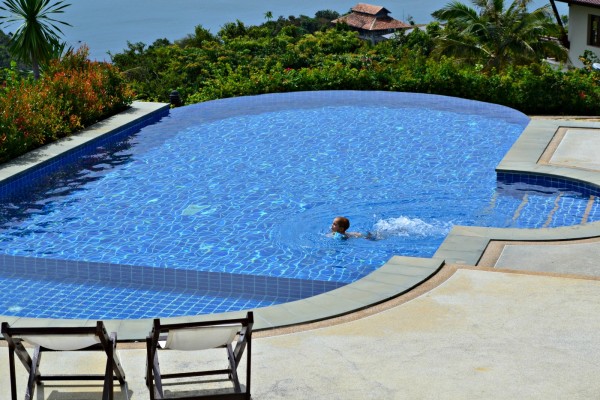 The bay is 10 min away by foot and there you have some bars, restaurants and of course 7/11. So, everything started as well as we hopped to but as you know good things don't last long. For next couple of days we were admiring the view from the inside of our villa since we had rain rain and some more rain all the time.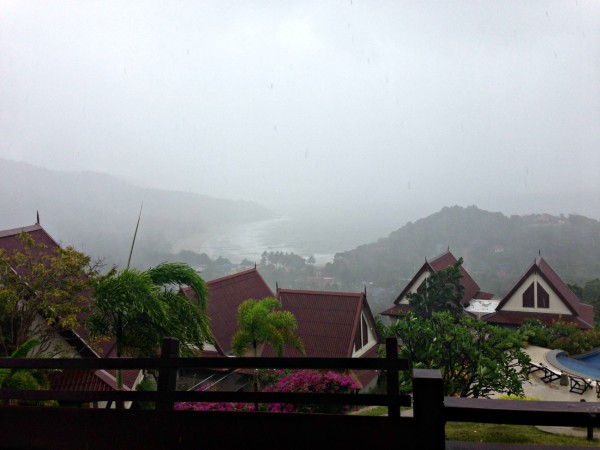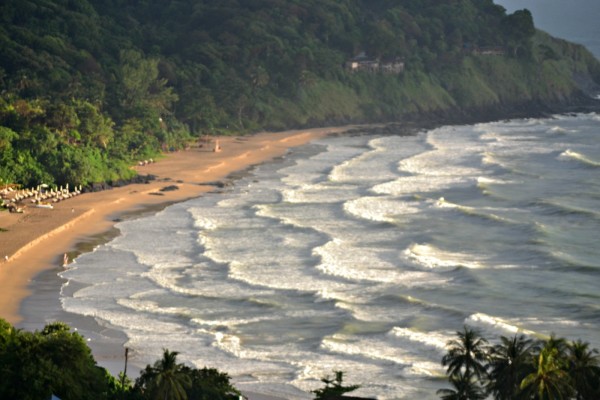 Our hosts arranged us a car rental so we could go around the island. We've decided that we would have great time despite the weather which we didn't expect on the other side of the world from our snowy home country.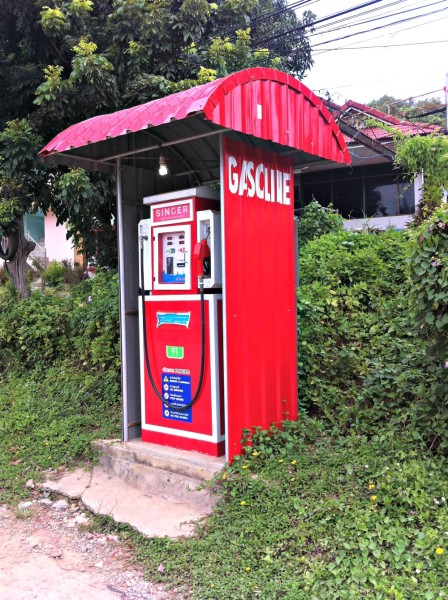 SALADAN TOWN
It is a good half an hour drive from Kantiang Bay to the north village of Saladan. The ride would be quite scenic if it would be for the rain. Sadly that prevented us from visiting the beaches between. The ride was enjoyable for Svit and Nia since we've seen lots of monkeys on the way and also an elephant – on the truck, for that matterJ After turning into one way street on Saladan and driving on the pier we found a place to park. At that time the Krabi-Lanta ferry has arrived so the pier was packed with travelers. Nia was a bit bedazzled with all the yelling and screaming from the vendors and muay thai tournaments. But she adapted quickly and she was all eyes from then on. Svit, as "experienced" traveler already knew what he was searching for – cocoa with ice. So we set down by the sea and had coffees, pancakes and of course cocoa. Our little princess wasn't depraved of her meal too.
The village itself is the main village on Koh Lanta Yai. Here the ferries arrives from Phuket, Phi Phi and Krabi. The village is under a lot of expansion and its construction but the domestic tranquility remains and is also something that they openly strive to maintain. Saladan consists of a main road and a few smaller streets along the waterfront on which you will find the largest concentration of shops, travel agents etc. There is also an abundance of restaurants, many stilted and sit out over the water on the northern shore, creating a great vibe and great seafood dishes.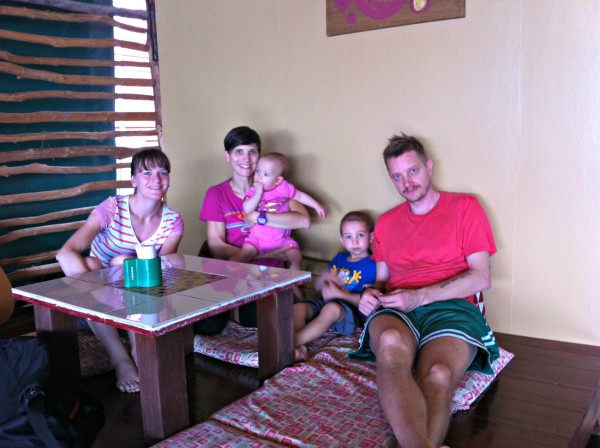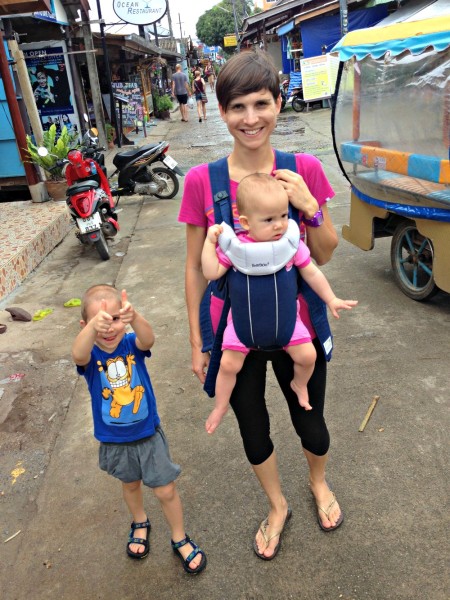 OLD LANTA TOWN
Another cute village you can visit is Old Lanta Town. This small town is situated on the east coast of the island. It consists partly of 60 to 100 year old wooden houses in the Chinese style. Some of them were built on stilts in the water. To place also includes a hospital and a police station. Town can be optimally explored on your own on foot. We took a stroll along the pier and main road where we got some fresh fruit in one of many Chinese stores. Again our walk ended with rain so we turned back and headed home.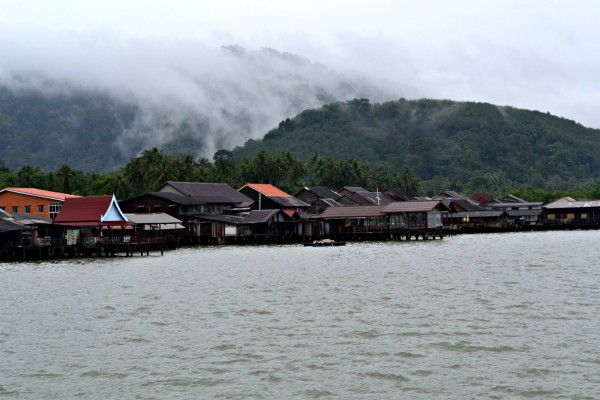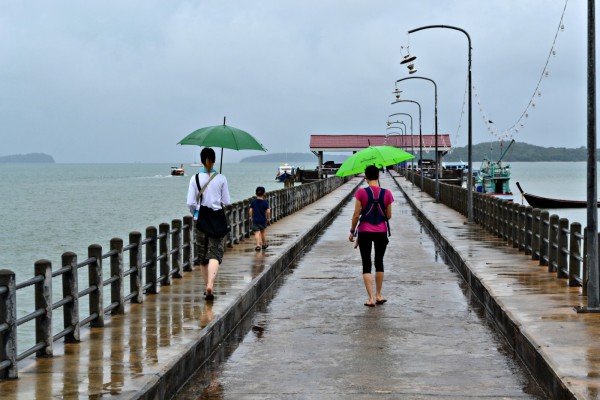 After a week on Lanta, as our  departure was  approaching, we were quite happy to leave Lanta behind but only because of the bad  weather. We were eager for some fun in the sun and new adventures, but also sad that we couldn't explore more of Lanta's beaches and other places of interest which Lanta has to offer.