We had  tons of unquestioned answers running through our minds when we decided to do this Tuscany road trip.
How will Svit behave in the car? Will he eat normal? Will he sleep at night? How will he behave on sightseeing's? Lots of questions which started to fade away during our 5,5h drive from Ljubljana to Florence. Our not yet 2 years old  boy was handling everything perfectly. We had few rest stops on our way before we reached the Tuscany area.
Tuscany is touristy for obvious reasons. They have fabulous food, incredible scenery, warm people that love children and of course most fascinating history —the list goes on and on. When it comes  to traveling with a toddler, and we all know this is the most difficult age not just for traveling, being "touristy"  is actually  a good thing in terms of infrastructure to handle all of those visitors, which in turn means that parents have reliable resources to ensure travel goes as smoothly as possible. They speak surprisingly good English almost everywhere which is very handy if your Italian doesn't go further from CIAO.
Our plan was to spend the first few nights in Florence and from there enter further into the hearth of the region. From Florence we went to the hills of Chianti region where we were based for next couple of days. After that we headed to Cinque Terre, the west coast area on the edge of Tuscany region. On the way there we stopped for few hours in Pisa and Lucca town.
What you need to know coming to Tuscany with a kid?
Rent a villa or stay at the Agriturismo (Farmhouse). Don't come in this lovely area and then stay at the hotel. This is an excellent way  to have loads of extra space for the kids and you don't need to compromise on the beauty and luxury of your accommodation. Unlike what it may seem, it can also be an economically smart choice.
Please be realistic with sightseeing plans! It will save you a lot of disappointments and bad mood because you know that kids get tired of looking at old buildings that are just stunning for you, right?
Road conditions. While main highways run through Tuscany and are efficient for getting across the region, most of the charming hilltop villages you will want to explore are down windy, narrow, and very slow roads. Things that look like they are in close proximity on a map may actually take quite a bit of time to get to due to the condition of the road. A classic example is exploring the Chianti towns of Gaiole, Greve, and Radda—the roads between these towns are incredibly slow—definitely worth it—but visiting just these 3 relatively nearby villages will take all day when you include lunch (not a fast affair in Italy), potty stops, parking, and of course, getting lost. A good map is a must. This scenic route is also filled with bikers and cyclist who are enjoying it so you have to be extra careful.
One thing that is very kid-friendly about all of Italy is the food—the bottom line is that the very things that most kids love—pizza and pasta—are plentiful there. Restaurants do not have kid's menus per se, but many will prepare whatever you want for your children (assuming it is Italian). The result is that finding kid-friendly restaurants is relatively unimportant. Note, parents should travel with a me-too type seat, since not all restaurants have high chairs.
It's hard to choose just one because both a stroller and a backpack come in so handy. A backpack is definitely great for all of those towns with steps and cobblestone streets, but a stroller can be essential for restaurants and enjoying all the leisurely walking opportunities (a key part of enjoying Italy!)
FLORENCE
Florence is really really beautiful but if you are traveling with kids you have to be aware that the sidewalks are not made for strollers because they are dated to Roman times. We were often forced to get off the sidewalk because the mopeds and cars were partially on the sidewalks and when you add incredible noise to that equation than you will understand that we weren't too sad when we left it.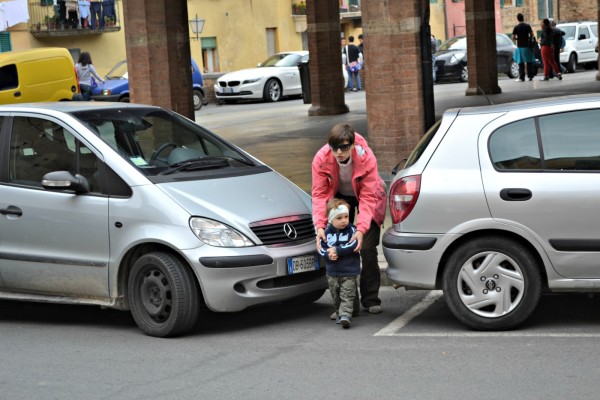 Maybe we will return alone when kids will be old enough to stay at home to fully enjoy it.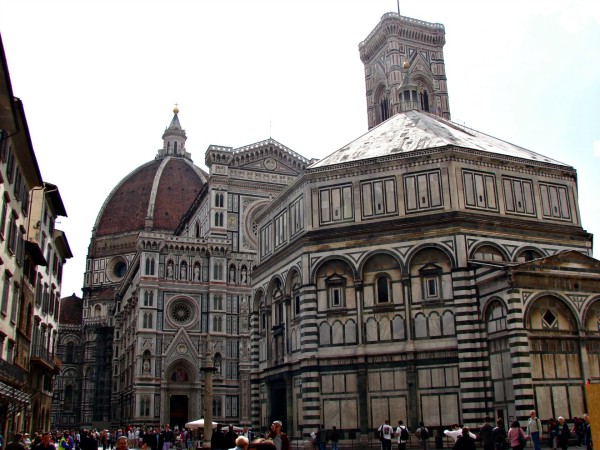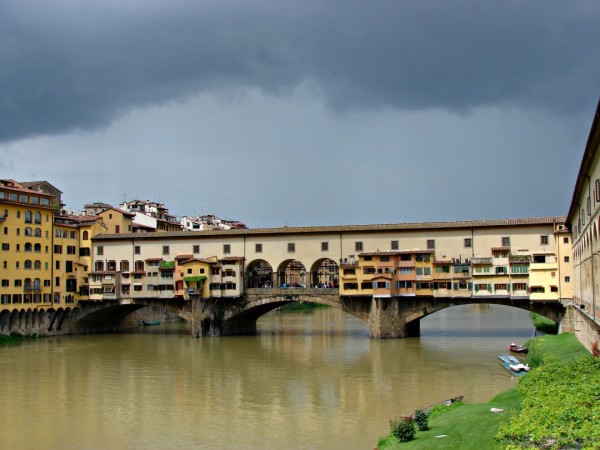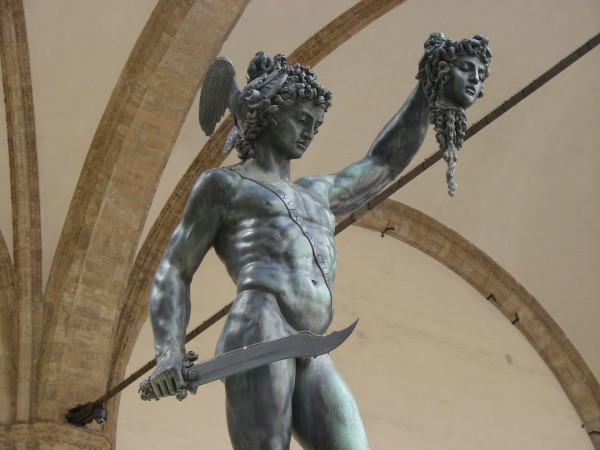 We were really hopping our next experience will fit us better. And thankfully it did. Soon after we entered the green hills of Chianti region.  The so called »wine trail« route between Florence and Montalcino was really stunning.
We made a few stops at the Castellina and Radda in Chianti, medieval little towns with lots of towers and old buildings. Only wines from this area can have the Chianti Classico label (the black rooster).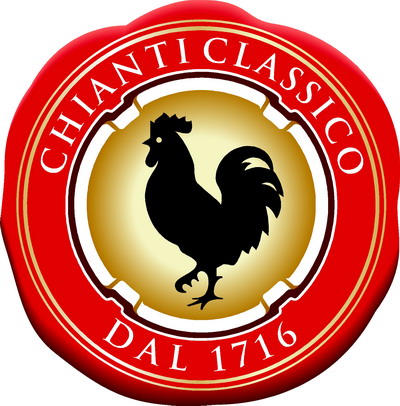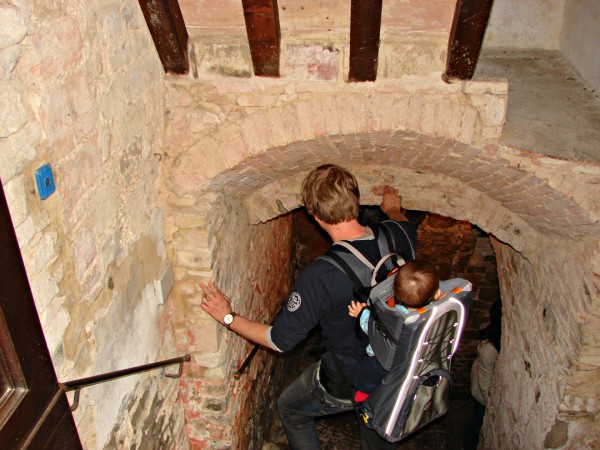 It is a beautiful area that is popular with cyclists, wine enthusiasts, as well as those wishing to visit the region's castles.  Greve, Radda – you have to be aware that it's really hard to find open restaurant for lunch all around this area, or entire Italy for that matter (they serve breakfast and dinner and in between they are closed for business).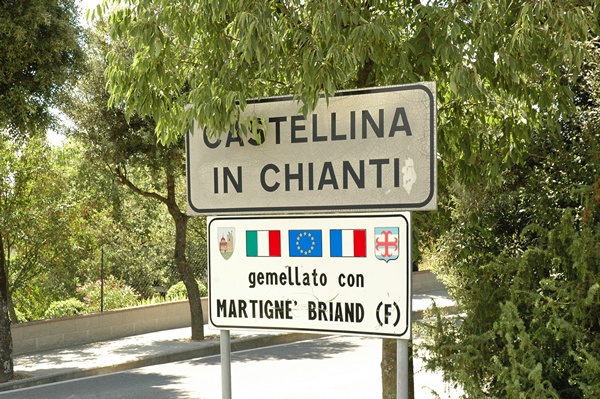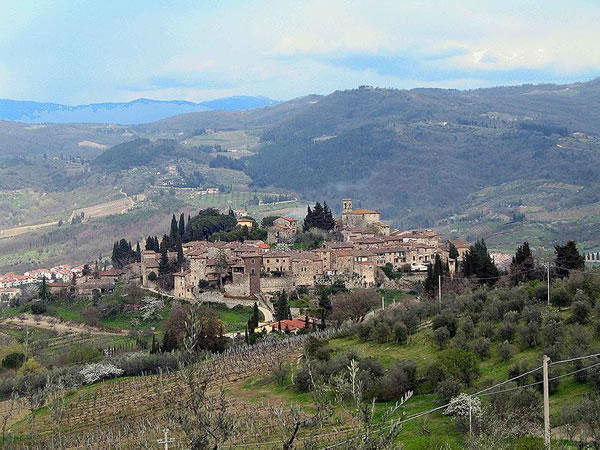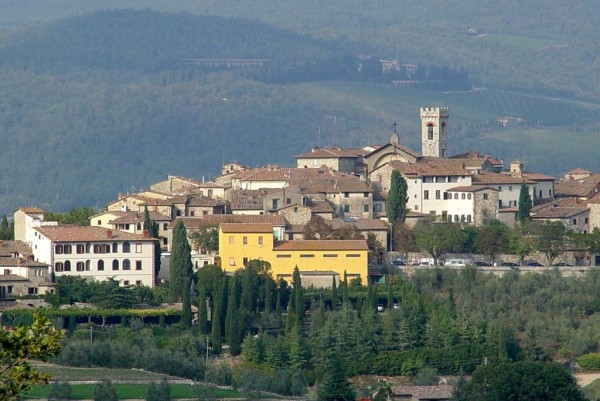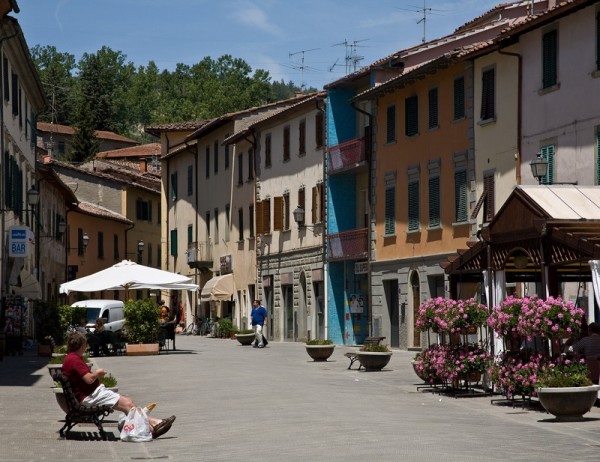 Svit was getting kind of restless so we have reached our destination just in time to get him out of the car. We have found our little piece of Tuscany heaven ( http://www.tripadvisor.com/ShowUserReviews-g616195-d1153802-r106256582-B_b_Le_Querciole_Del_Chianti-Barberino_Val_d_Elsa_Tuscany.html#CHECK_RATES_CONT )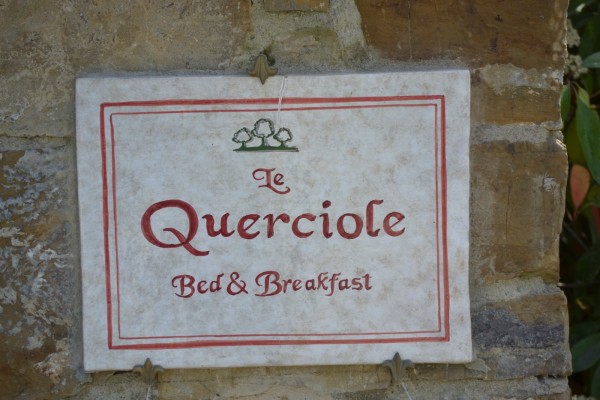 The next few days were just amazing. We were surrounded with great views and the hospitality of our hosts was just out of this world.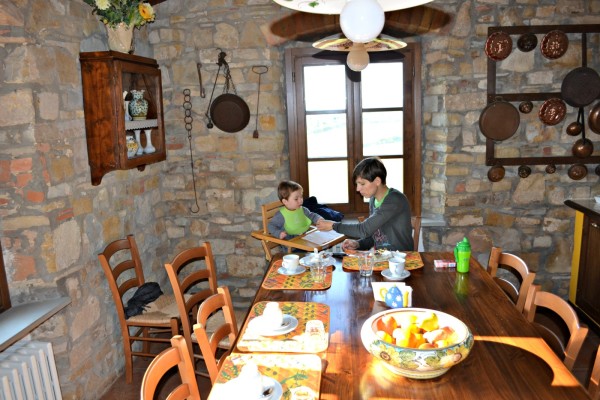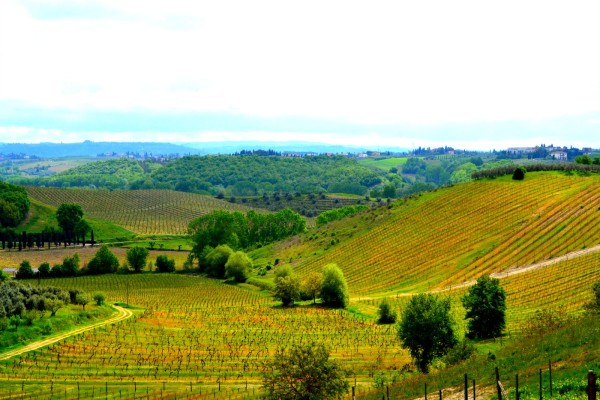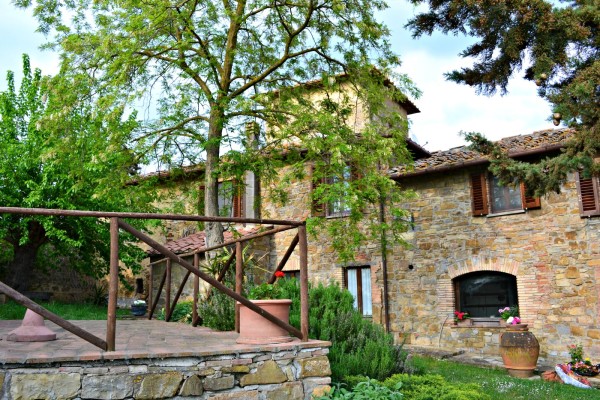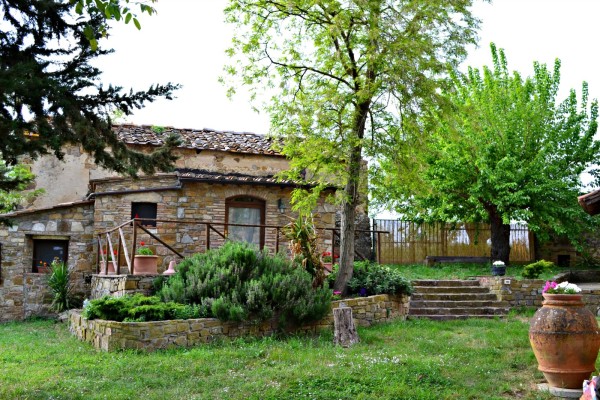 We could stroll around the house when we came back from the sightseeing's or simply lounge or play with our boy in the gardens.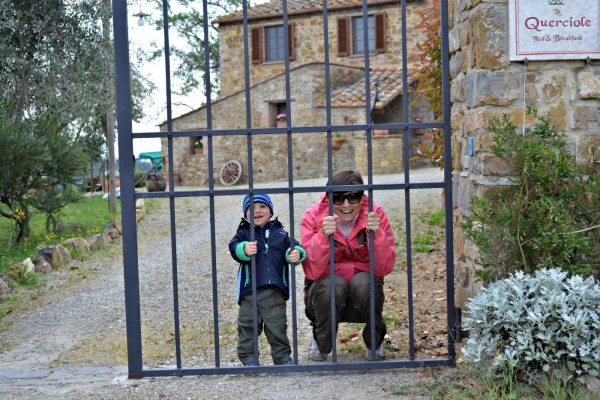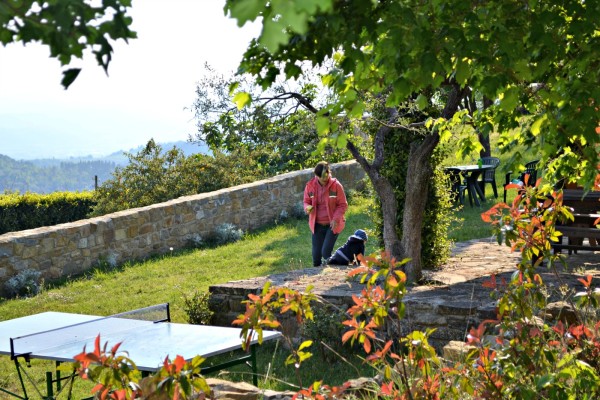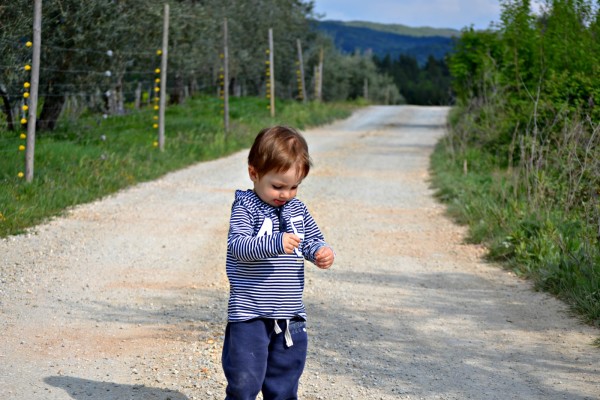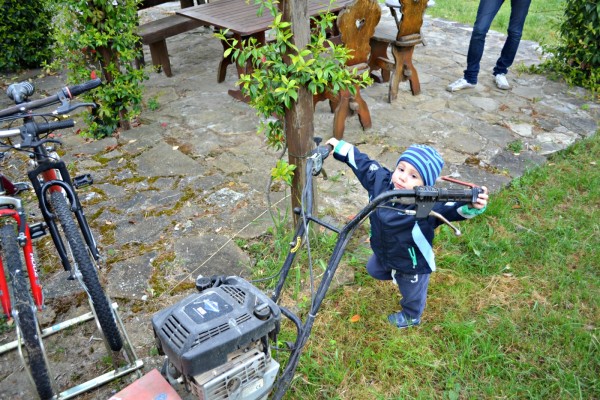 The location was also perfect for exploring great towns in the area. We went for a half day trips to Siena, San Gimignano, Pienza, Montepulciano, Volterra… I know these are just the name of the towns that doesn't tell you a lot without photos (if you are not Italian of course), so here we go…
SIENA
Siena is a classic Tuscan medieval hill town. Only slightly larger than Lucca, Siena is another lovely town. Once you get through the stress of parking, the reward is on your palm. The Piazza del Campo—the main public space in Siena—is one of the most beautiful, dramatic squares in Italy. Every street seems to pour into this iconic center (shell shaped and sloped). This is where the famous horse races, or palio, happen biannually.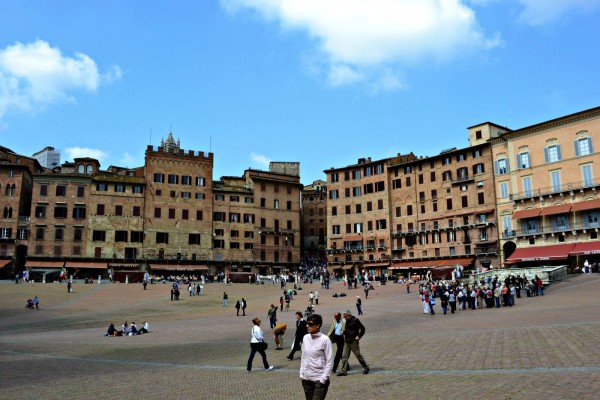 Towering out of the piazza's periphery is the Palazzo Publico and its tall tower—climb 503 stairs for some sweeping views of the city and the countryside. Then there's the Duomo, a stunning striped church that seems too big, visually and physically, for not only its piazza but also the whole town. Go inside and be awed by its frescoes, the tall gothic columns and its intricate marble floor.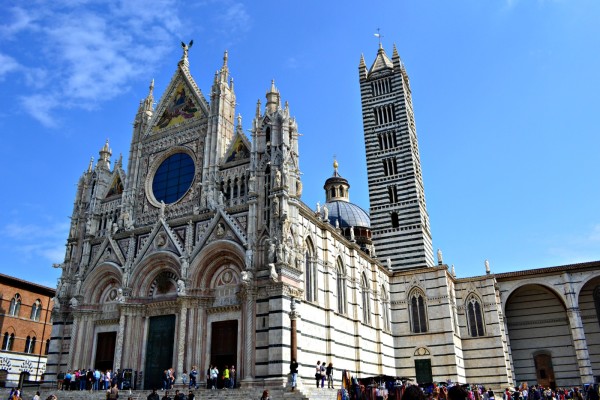 You will be pleased and your toddler will be pleased by the car-free, enormous space with hundreds of pigeons to chase. Svit was absorbing all of this from his stroller, saving energy for later year's visit I guess.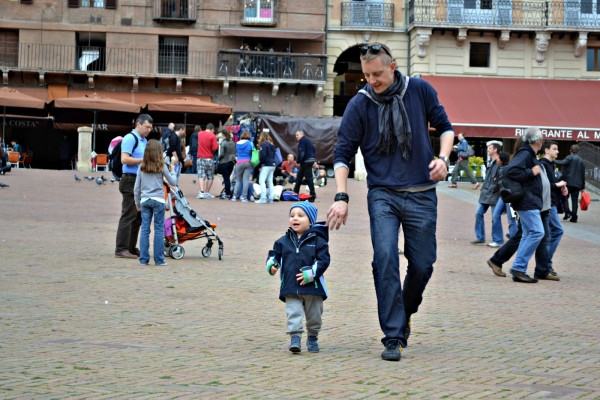 VOLTERRA
The small hill town of Volterra recently gained fame from Stephanie Meyer's Twilight novels. The medieval part of Volterra was built with a local yellow-grey stone, and like many other Tuscan towns, it has its own, small, collection of Renaissance pieces. But Volterra's history is older than the middle Ages and the Renaissance: it began with the Etruscans. It was one of the oldest Etruscan communities, known as Velathri, so no wonder it has an important archeological museum known throughout the country.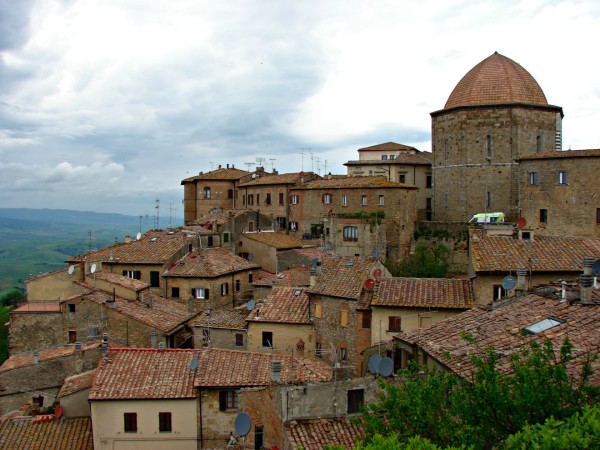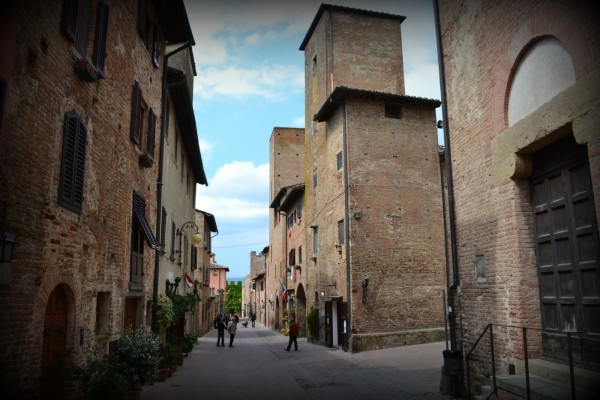 Chianti Towns
The sad fact is that visiting hill towns in Chianti are a bit like visiting churches—they may all be extraordinary and different—but at a certain point they start to look the same. That said, there are many wonderful, small towns to explore and appreciate.
SAN GIMIGNANO
San Gimignano. The town is famous for the towers built by its wealthiest citizens as symbols of their power. There used to be 72 towers in the town, only 14 are still standing. San Gimignano is also a stop on the Via Francigena, the ancient road used by pilgrims linking France to Rome.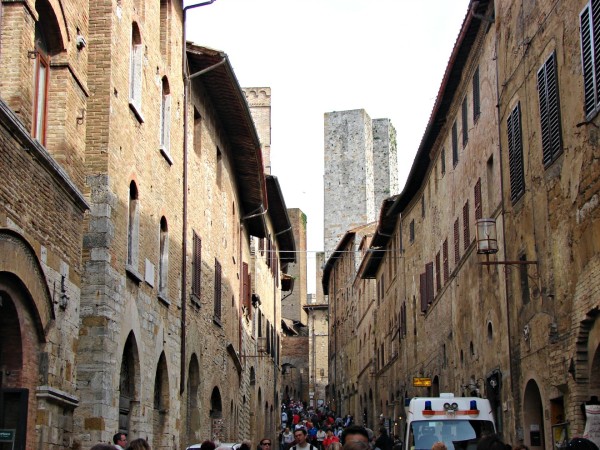 Soon we were back on the road again, but before we said goodbye to Roberta who really made everything possible for us to feel like at home.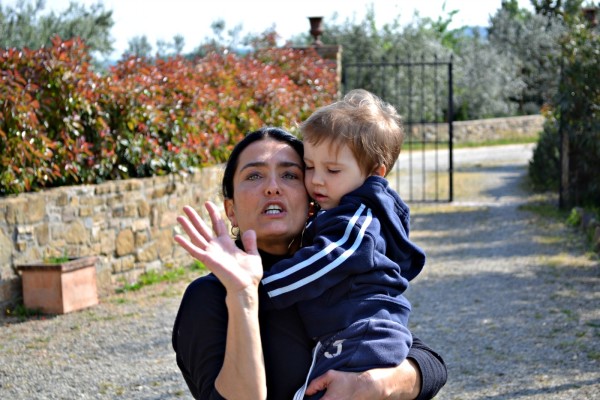 So our next stop on the way to Ligurian coast was…
LUCCA
About an hour northwest of Florence, Lucca is one of those towns where you can escape the crowds of Tuscany's main cities (Florence and Pisa) while enjoying all of Italy's urban beauty. On the outside Luca is surrounded by Renaissance walls that are topped by tree-lined avenues perfect for biking or walking, and on the inside it's all narrow streets perfect for getting lost. Check out the two churches—San Michele in Foro and the Duomo, or Cattedrale di San Marino— at night when they lit up, elaborate facades drip with white and shadows.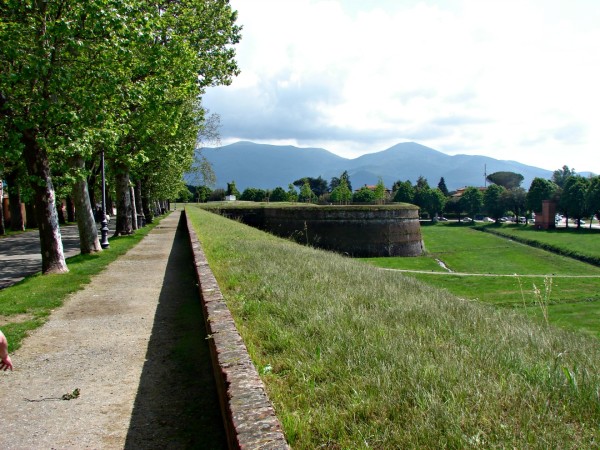 PISA
I'm a bit embarrassed to say it but this stop was really a half an hour Mc Donalds and a few Piazza dei Miracoli "must do" photos.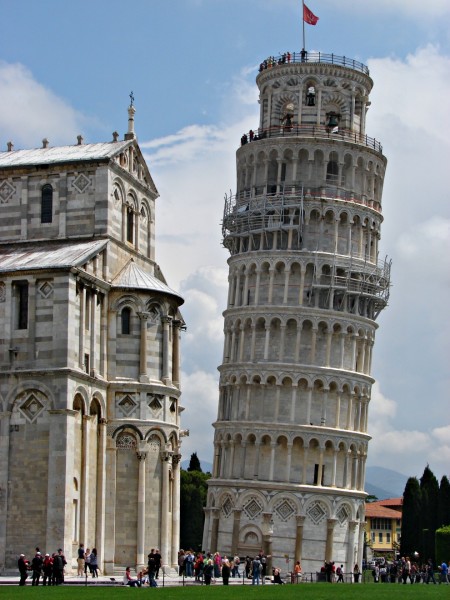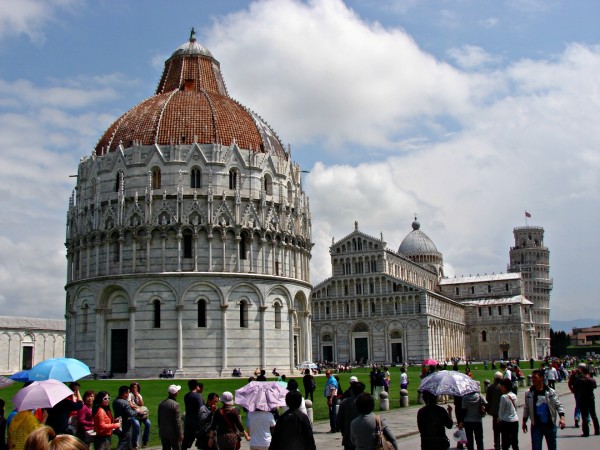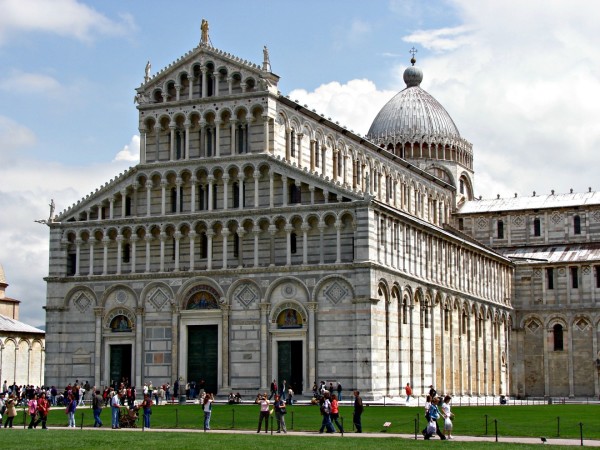 CINQUE TERRE
The Cinque Terre consists of five beautiful hillside towns (Riomaggiore, Manarola, Corniglia, Vernazza, and Monterosso) on the west coast of Italy. This area is extremely picturesque and shouldn't be missed. However, it is also a bit expensive. There are only a few hostels and most accommodation and sit down meals are pricey.
After Svit had his meal and we had our much needed coffee we only had a good hour drive to La Specia, a town that represents a gate to Cinque Terre region.  We choose The Affittacamere Tre Frè appartments, but sadly this time our luck ran out ( http://www.tripadvisor.com/ShowUserReviews-g187824-d650161-r64968355-Affittacamere_Tre_Fre-La_Spezia_Province_of_La_Spezia_Liguria.html#CHECK_RATES_CONT ) We didn't get much sleep during the night because of the noise of the other guests since the walls were paper thin. Sadly the weather forecast was very bad too, so after having our breakfast we headed straight to the nearby train station. The train is the ideal means of transport in the Cinque Terre. The runs are very frequent, especially during the summer. The Cinque Terre Train Card includes unlimited train runs on the line La Spezia – Levanto, free use of the eco buses and free access to all walking paths and free entry to different museums (train timetable: http://www.cinqueterre.eu.com/en/cinque-terre-timetable ).
I must admit that traveling from town to town on a train is really efficient and great for the kids. The ride is not too long and on it you have everything from sea view to the tunnels.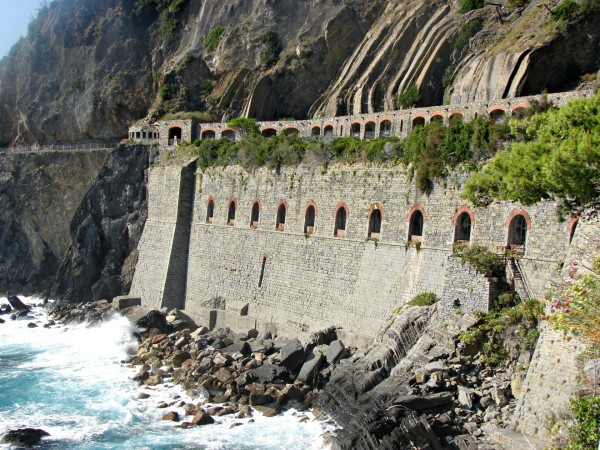 So there is never a dull moment. But bear in mind that taking stroller with you around here is not the best idea.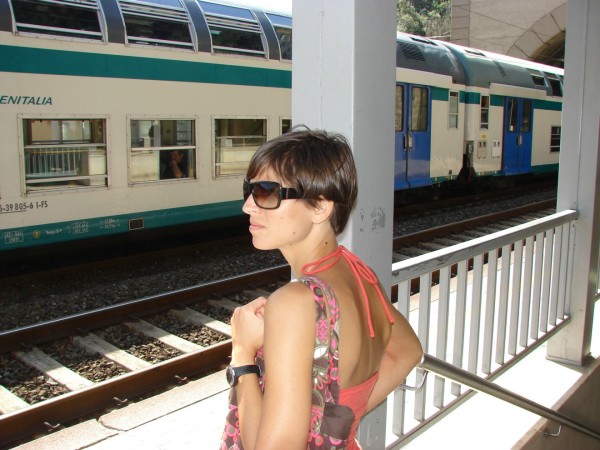 The 5 villages
Each of the five villages of the Cinque Terre has its individual characteristics. Some are pasted on the flanks of the hills (Riomaggiore, Manarola, Vernazza), one is located on a cliff high above the sea (Corniglia) and one even tries to present itself as seaside resort with a sandy beach (Monteosso).
The five villages are car-free. During the day there is a great rush of tourists who stroll along the many shops, where local merchants try to make their day. In the evening, when the day trippers have left again, peace descends on the villages and the towns show their true face.
For a visit to Cinque Terre, you need at least 3 to 4 days. If you want to include a few attractions in the neighborhood, you will have to make choices even if you stay there a week.
Rent a room in Manarola and have breakfast in the bakery / bar close to the small harbor. When you finish, go up to the cemetery to see the sun rise over Manarola. By 10, you will see the first herds of tourists arrive in the village: time for a walk to Groppo or Volastra up in the hills.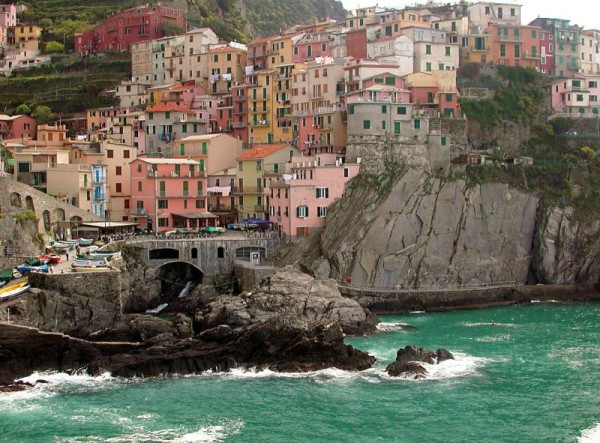 In Vernazza stand still at the bottom of the stairs that go up to the station. Try to imagine that the whole street here turns into a swirling mass of water. The big poster on the right shows what really happened here on October 25, 2011. You can feel only respect for a community that has been so badly affected and still manages to get back on top!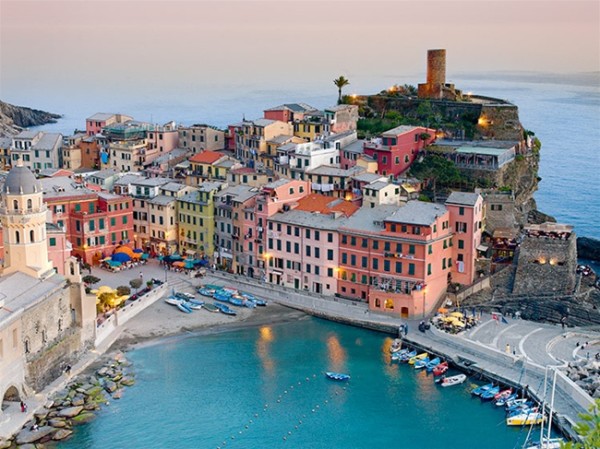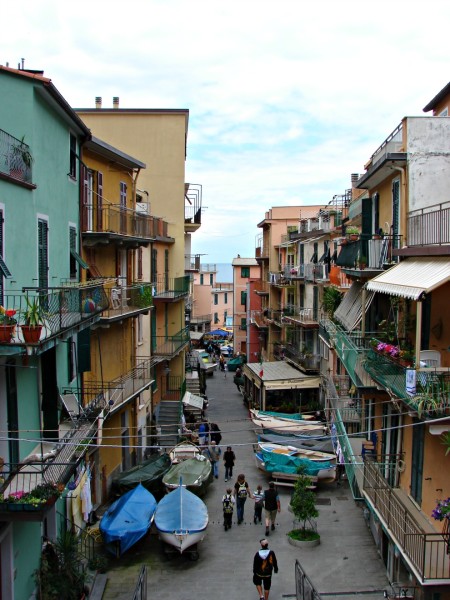 To see where the water came from, go to the Castel Doria. From the top of the tower you have a magnificent view on the valley behind Vernazza. If the weather gods strike here, all the water flows in only one direction…
In Riomaggiore you can rent kayaks in the small harbor. If the weather is fine, be sure to take your bathing suit with you and 'sail out' to view the Via dell'Amore and Riomaggiore from the sea.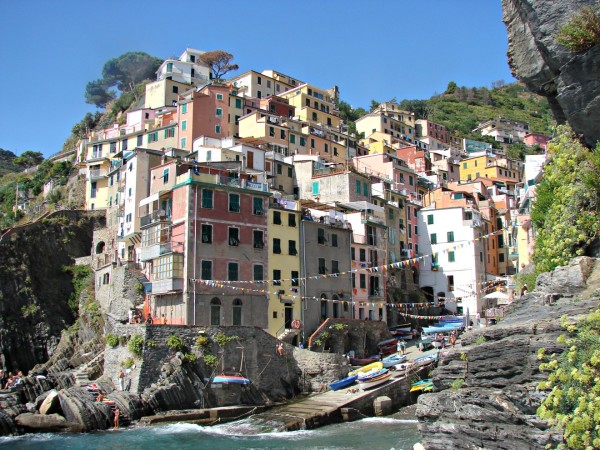 Visit the churches in Monterosso al Mare. The ones in the old town center are quite special. Go also up on the hill to the Chiesa di San Francesco and even a little higher to the cemetery, from where you have a great view on Monterosso and Punta Mesco. Have a cup of Illy coffe, bruschetta, some local Birra Moretti and of course gelato for the kids.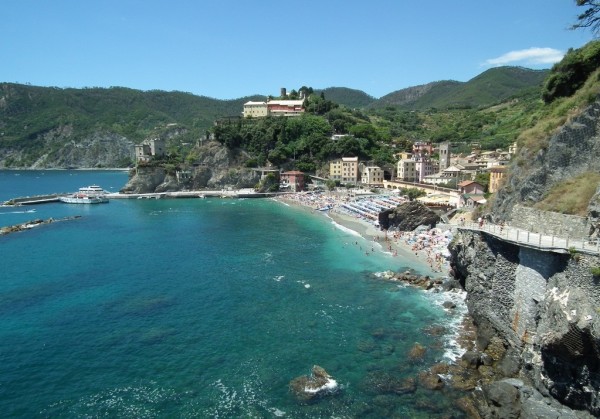 In Corniglia, go into the town center and be sure to continue on the narrow 'main street' till you reach the Terrazza di Santa Maria at the very end. Enjoy the panoramic view of the coast from south to north. Sunset is the ideal moment to be there!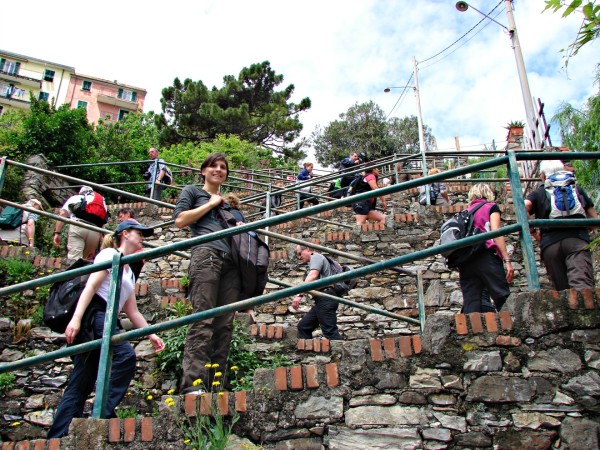 Must do: Do a boat trip to all five towns. Swim in the sea. Eat gelato and granita. Sun bathe. Take a walk. Relax. Eat.
Hike the Cinque Terre – Any traveler or local will tell you that you must hike the Cinque Terre. There really is no other way to see it. In fact, most people come to the Cinque Terre to go hiking. The views are amazing and simply can't be described until you see them yourself. The coastal walk (the blue trail) is the easiest path and the best way to see the towns. If you want something more difficult, walk the red path through the steep hills and vineyards.
Go swimming – The water is so blue that you will just want to jump in. The cool waters also attract the locals especially the children who like to jump of  the nearby rocks. During Italian holidays, the beach areas get very crowded.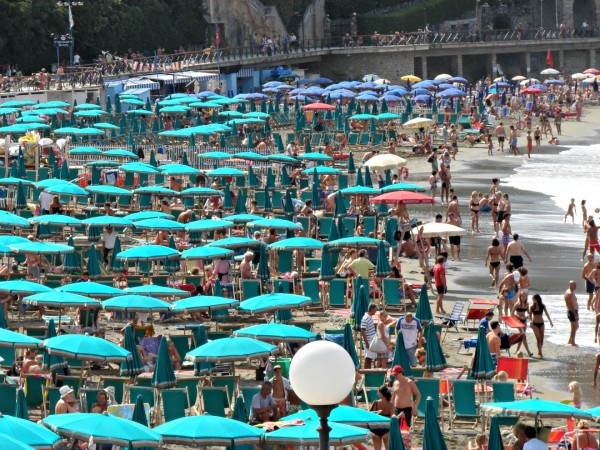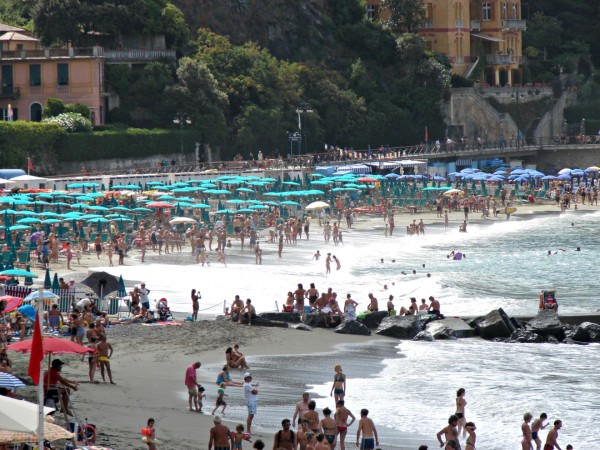 Our first road trip with our boy went bye so quickly and with no problems at all. So on our ride back to Ljubljana, while Svit was sleeping we were already making plans for our summer Thailand trip.