MALTA WITHOUT THE KIDS I know this blog is dedicated to traveling with kids but my wife and I made a »deal« that once a year we will have a little getaway alone. It's always around our marriage anniversary somewhere between the end of August and the end of October. This year our pick was Malta. The Mediterranean island that represents everything there is in sun and sea destination. There is certainly no shortage of either. Malta gets more than 300 sunny days a year and is surrounded by clear blue waters, some of the cleanest in the Mediterranean, and is much enjoyed by visiting swimmers, snorkelers and divers. When to go? Any time. Summer is delightful for the almost guaranteed bright blue skies and perfect Mediterranean Sea. This is the ideal time for sunbathing, swimming, diving and boat trips, as well as for local festivals and parish festas. Spring and autumn are ideal for sightseeing and exploring, when the weather is often beautiful and the temperature comfortable. Winter brings greater risk of bad weather (although even in January the average daytime high is 15C), but is a good time for the budget-conscious, as flights are cheaper and accommodation often dramatically so. So, kids were safely in the grandparents hands and we were ready to go. We took the Ryan air flight from Treviso (Italy). The flight was pleasant enough and it took only over 1,5 hours. After another 10 min we have reached our hotel in St Julian's Bay (http://www.tripadvisor.com/Hotel_Review-g227101-d6999479-Reviews-Spinola_Hotel-Saint_Julian_s_Island_of_Malta.html) The location of Hotel Spinola is really great. Only 5 minute walk will take to all you need in terms of eating or drinking. There are plenty of bars and restaurants in St Julian's Bay or Paceville district further ahead.  You will really find whatever your hart desires food vise. The recipes of Maltese cuisine are a tangible and tasteful proof of the various influences the island had from other countries and cultures that came across its history. The Italian imprint is probably the strongest, particularly Sicily and the South. Pasta dishes are really popular, but the Maltese make them with a softer texture. Maltese gastronomic legacy of its past includes also Spanish, Arabic and British influences.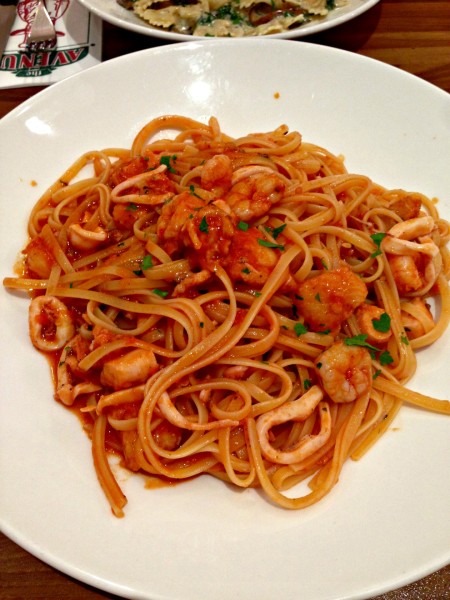 The Maltese wines have improved considerably during recent times and one can find a wide range of tasty wines with different flavours.   Malta also produces its own beer, known as 'Cisk' and its own bitter sweet soft drink 'Kinnie'.  Beer prices are very reasonable ranging from one to two euros a pint. We were averaging between 30-50€ per dinner for both of us, mostly depending on a choose of wine.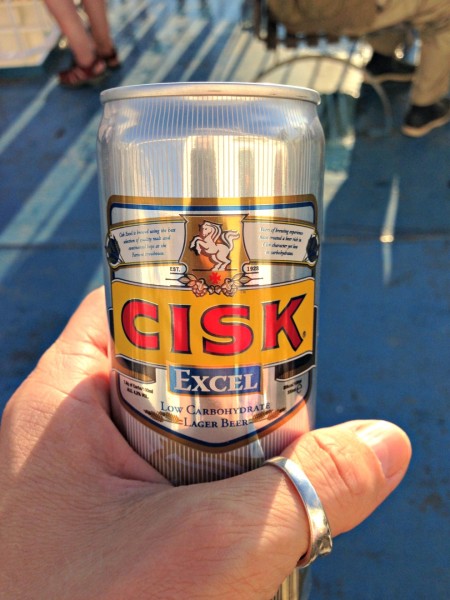 Since we only had 4 days ahead of us and the weather was in our favor (between 20 and 25 C during the day) we were set to go sightseeing after breakfast next morning. We rented a Toyota Yaris (60€/day) and off we went. Mind the driving on the left side though. MARSAXLOKK Marsaxlokk is the place to see Malta's colorful traditional fishing boats that are still very much in use. They float around in the village harbor, just as they have done for hundreds of years. Marsaxlokk is also a place where the Maltese come to eat fresh fish. The harbor front is a long line of fish restaurants so of course we had to try some along with the local beer.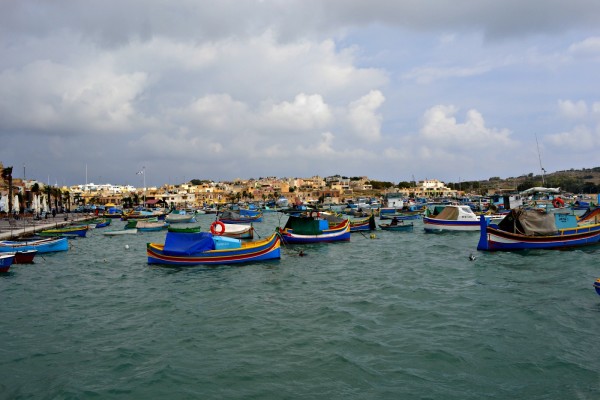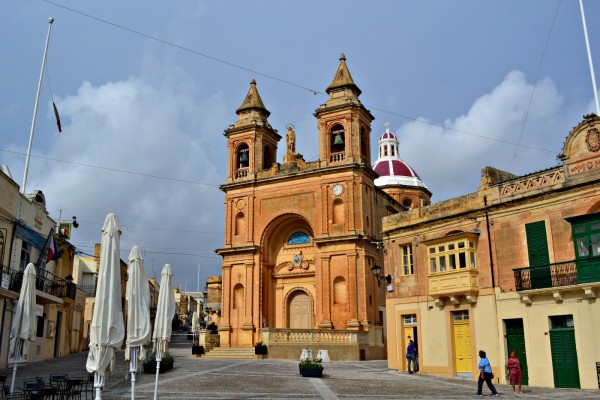 MDINA/RABAT Malta's first citadel capital is older than Valletta, dating back 4,000 years.  Mdina has been inhabited and fortified since the Bronze Age and was the Roman center of Malta. It is also known as "The Silent City" so even today there are only a few cars allowed to enter the city walls, and the businesses here have strict noise regulations. You even see signs urging silence all over the city. Today's look began with the Arabs, continued through the medieval Christian period and slowly declined in importance after the arrival of the Knights in the 16th century. It is made of typical narrow medieval streets where you can stroll around.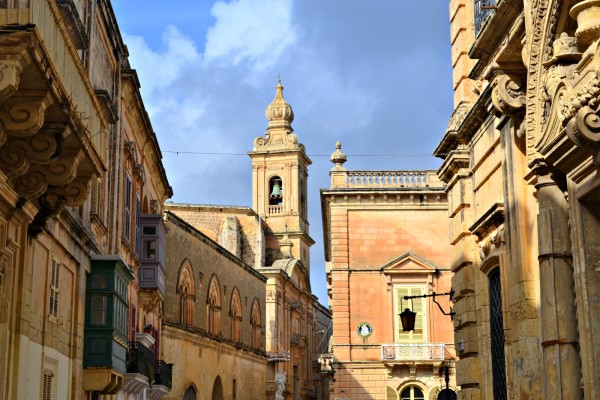 VALLETTA Valletta is an incredibly romantic city, full of colored balconies and religious statues carved into street corners. It was one of the first planned cities in the world, and the gridded streets rise and fall with the hills. The city is one of Malta's three UNESCO World Heritage Sites.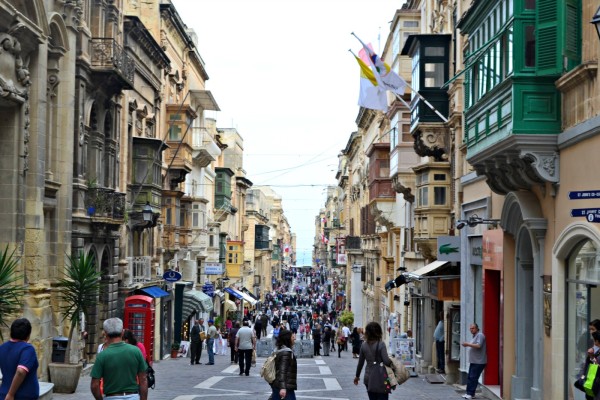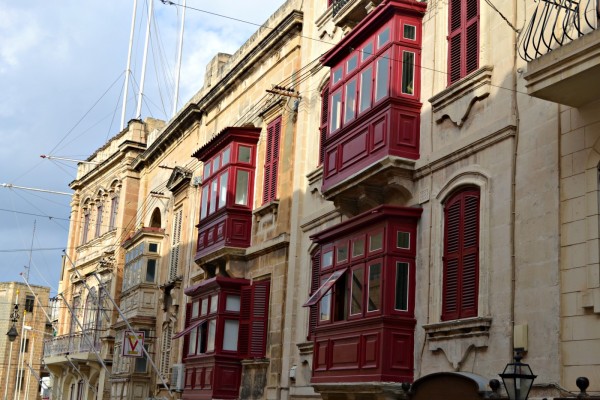 St Paul the Apostol, according to the bible and Maltese tradition, was shipwrecked on Malta in 60AD and proceeded to convert the island to Christianity. He therefore plays a prominent role in Malta's religious life, and this is one of several churches dedicated to the saint's shipwreck and time on Malta St. John's Co-Cathedral Church has to be the 'must-see' site out of all the things to see within Valletta walls. Built by the Maltese architect Gerlomo Cassar in the 16th century and with its lavish intricate interior created by the prolific Italian artist Matteo Pretti, this is the place where the Knights of St. John spent enormous amounts to embellish and is considered to be the first complete example of high Baroque anywhere.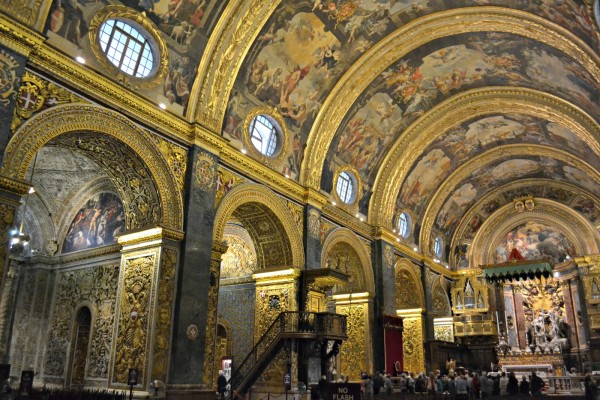 Cathedral is also home to one of Europe's most extraordinary and famous artworks – The Beheading of St. John the Baptist by the maestro Caravaggio (this is the only painting to which he put his signature). Grand Master's Palace with its State Apartments and Palace Armoury (it is today the seat of the Maltese parliament and the official residence of the Maltese president). It will take you a good half an hour to walk through the rooms and Armory on the display.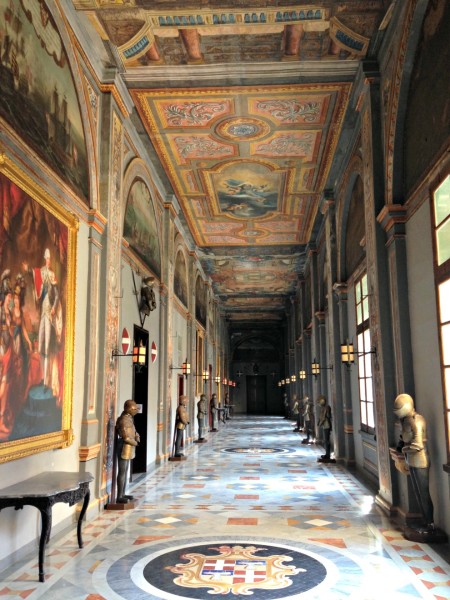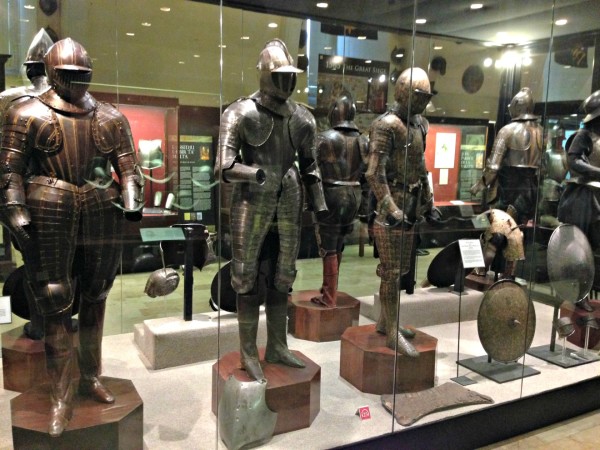 Upper Barrakka Gardens. The Grand Harbor is one of the world's largest and deepest natural harbors and has played a central role in Maltese history since the Phoenician times.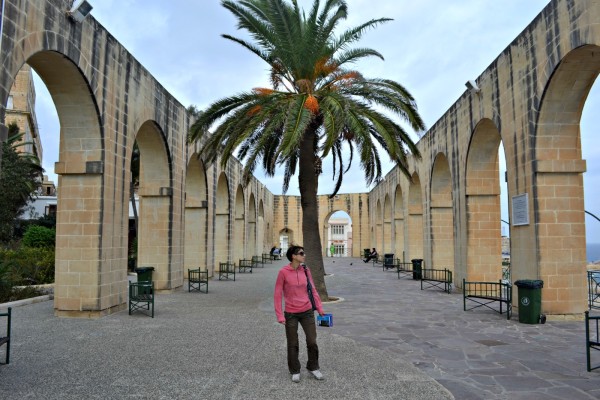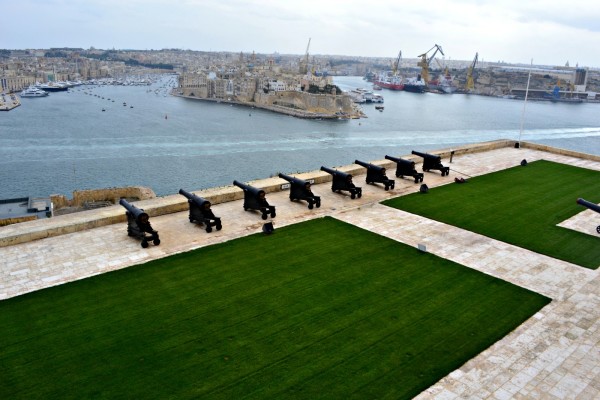 VITTORIOSA When the Order of St John arrived here in 1530, this was the main coastal settlement. As seafaring warrior monks, they needed to live by their boats so this was where they based themselves on the banks of the Grand Harbor. The Three Cities can rightly claim to be the cradle of Maltese history, as Vittoriosa, Senglea and Cospicua have provided a home and fortress to almost everyone who settled on the Islands. It is a great place to walk around and you will also be rewarded with some great views of the Harbor.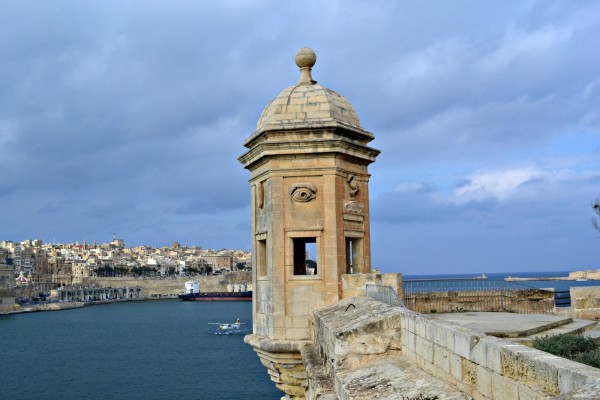 Their harbor inlets have been in use since Phoenician times: the docks always provided a living for local people, but also leaving them vulnerable when Malta's rulers were at war. As the first home to the Knights of St. John, the Three Cities' palaces, churches, forts and bastions are far older than Valletta's. NORTHERN BEACHES A nice coastal 30 drive minutes from St Julian's Bay will take you to two of best beaches that Malta has to offer. Golden Bay Visually, the bay is a little blighted by the huge Radisson Resort Hotel that stands right by the beach. We just parked on the top of the hill and instead of this bay we have chosen the one on the other side – Ghajn Tuffieha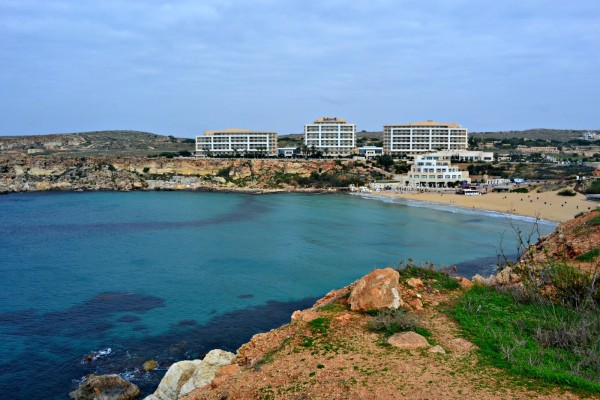 Ghajn Tuffieha is the next bay along from the large, popular yellow-sand Golden Bay beach and it is quite different. This is usually a peaceful, uncrowded beach, kept so by the long flight of steps between it and the road and car park. It was the end of the October but the water was still warm enough to swim in. We just sat on the beach and had a cold Cisk beer while enjoying some vitamin D from the warm Maltese sun.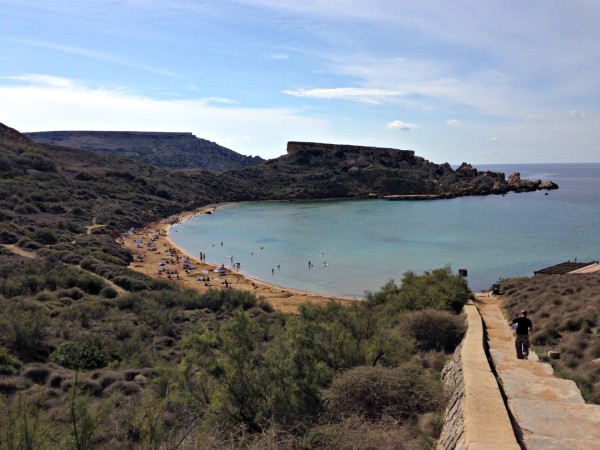 You can climb on the near ridge and you will be rewarded with beautiful costal scenery.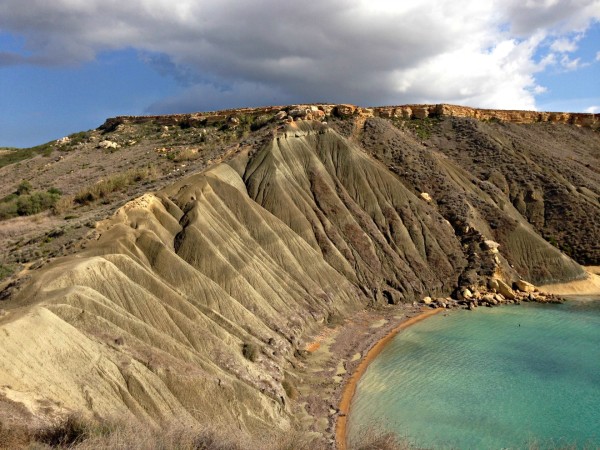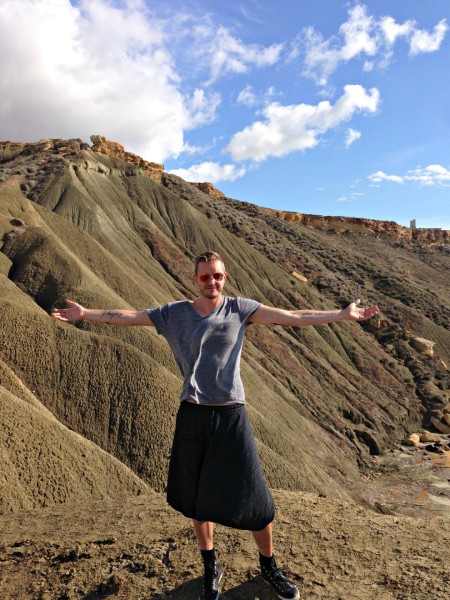 POPEY'S VILLAGE/SWEETHEAVEN This place is the original movie set of the 1980 musical production "Popeye" in which Robin Williams plays a starring role. Since then the place has been transformed into a year-round amusement park for all the family. Sweethaven village is an all-wooden structure made to resemble a tiny village with a 1920s look and feel. Its various houses are home to a variety of attractions from Santa's toy town to a winery with free wine tasting.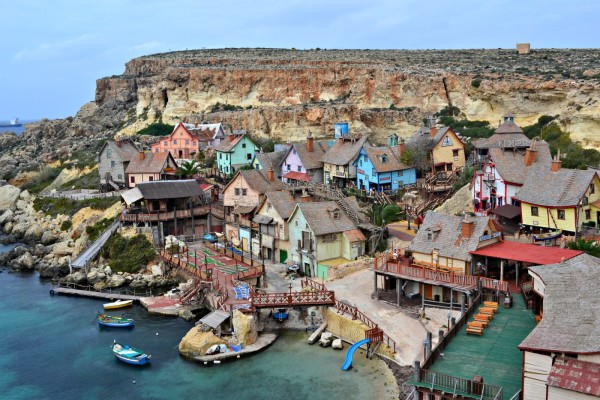 SLIEMA, ST JULIAN'S & PACEVILLE Sliema is a fashionable residential area popular with the Maltese, and also a popular place for tourists with many hotels, restaurants, cafes and shops. It has two waterfronts, one facing out to the Mediterranean Sea, and Marsamxett Harbour overlooking Valletta's waterfront which can  be best seen from the Sliema/Valletta Ferry from which takes around 5 minutes and it's a must thing (return adult ticket is 2,80€).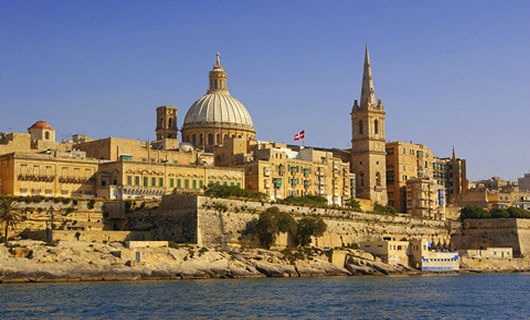 If you are looking for a nice sandy beach around here you won't find it. But it is the same case through all of the Southern  Malta.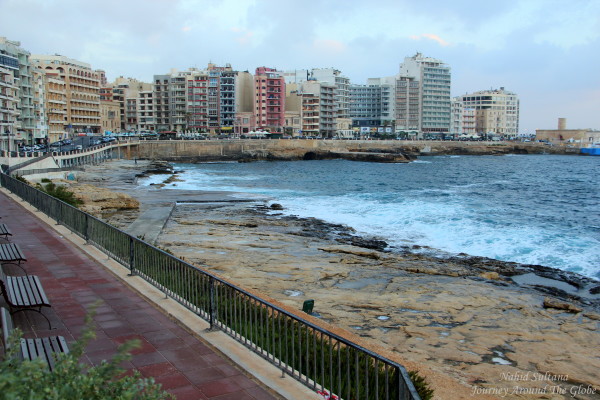 St Julian's is situated along a rocky coastline of bays and inlets, small beaches and lidos. This district is located north of Sliema and continues to Paceville area. It was once a small fishing village and is named after its patron saint St Julian, also known as Julian the Hospitaller. You will find plenty of good restaurants to eat here and quite a few pubs to sit and watch a game or just drink some beer.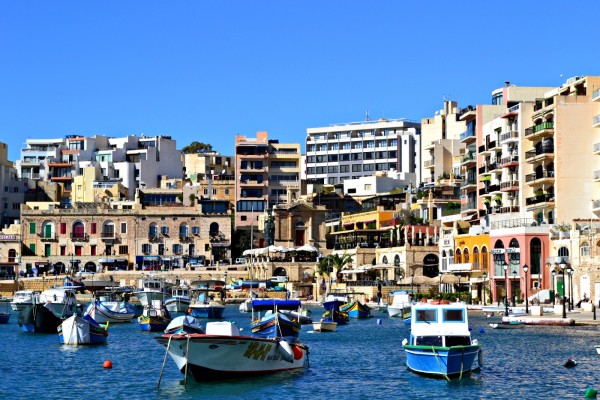 Paceville is beyond any doubt the hub of nightlife on the Maltese island, a mecca for the young Maltese and those visitors, out to party. With only a small number of residents it is primarily a place of revelry, reaching a high pitch on weekends and during the summer months. There is also a shopping mall in the heart of Paceville district if you are into shopping.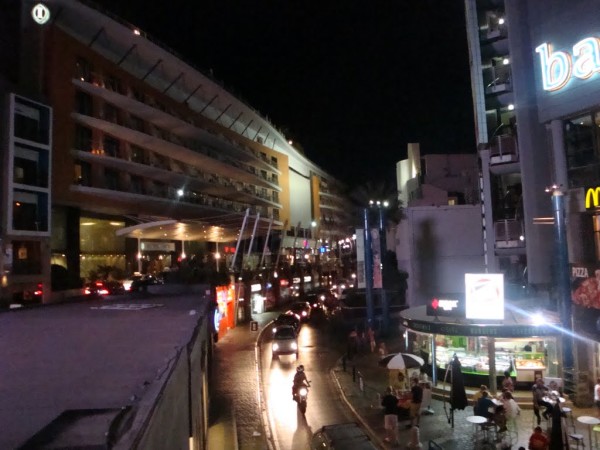 GOZO The Ferry ride to Gozo lasts just under half an hour. We had plenty of sun as we sat on deck while passing the sisterly island of Comino with its renewed landmark called "Blue Lagoon".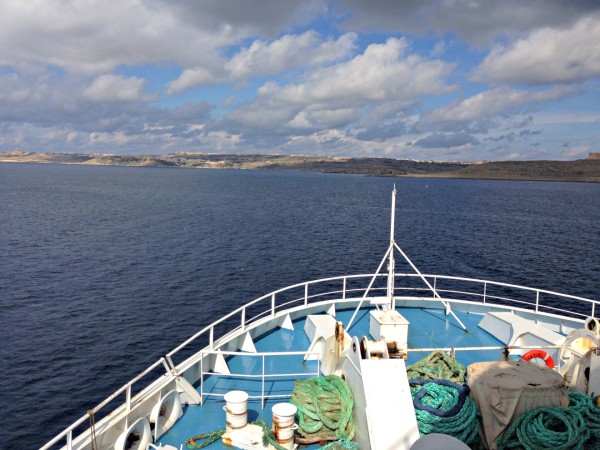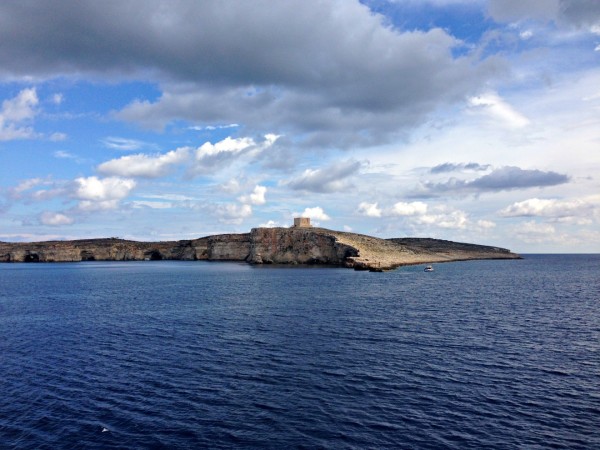 The tiny island next to Malta is a genuine haven that locals said "It's like Malta 20 years ago". Victoria (Rabat) The small fortified town is situated on a promontory sited over the town of Victoria (also known as Rabat). This vantage point was obviously chosen because it was a naturally fortified hill which dominated the surrounding countryside and provided visual control of the coastal areas. From the point of Ferry disembarkation is another 10-15 drive to reach this old town.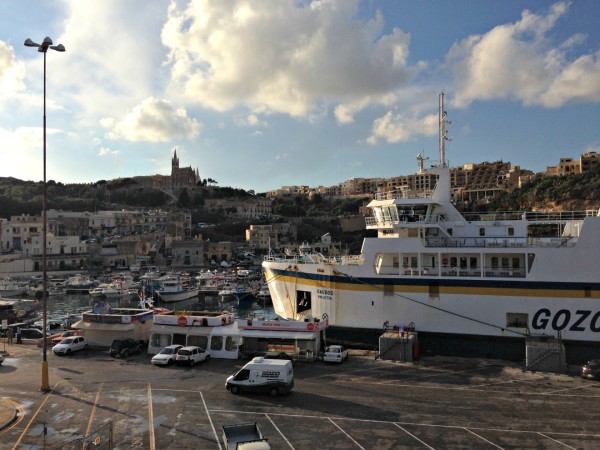 After parking we had some walking to do before we climbed the walls of the Citadel.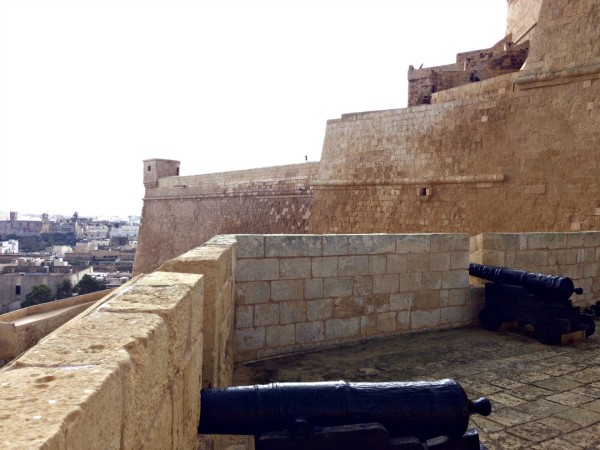 It is really charming place but there were some rebuilding works done so some of the narrow streets were closed.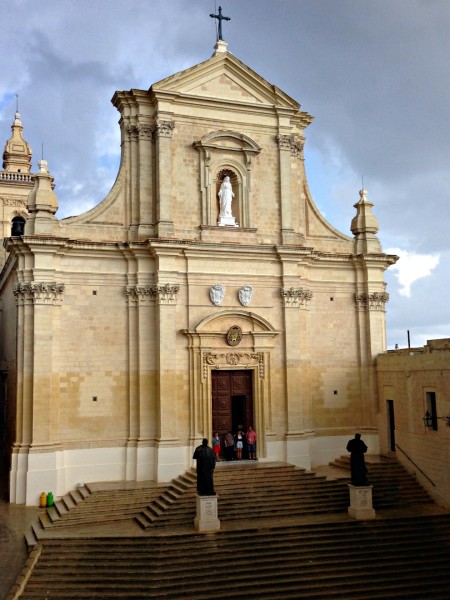 You can see WW2 shelters where residents took cover while hiding from bombers beneath the walls.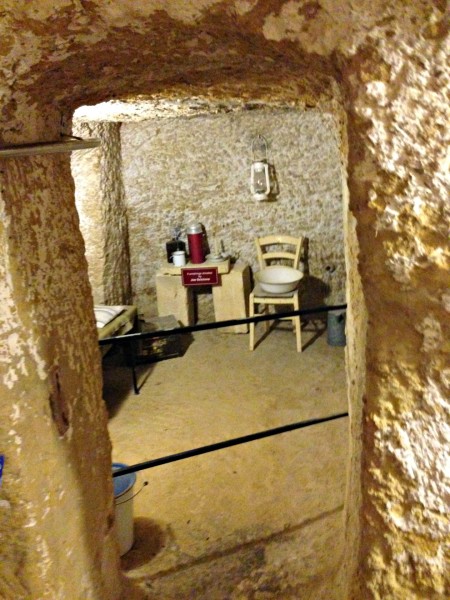 But on the way out just when we wanted to sit on the sun and have some coffee, the clouds have opened and we were stranded under plastic roof for the next hour before we made a run  to our car. Yes we got REALLY wet:)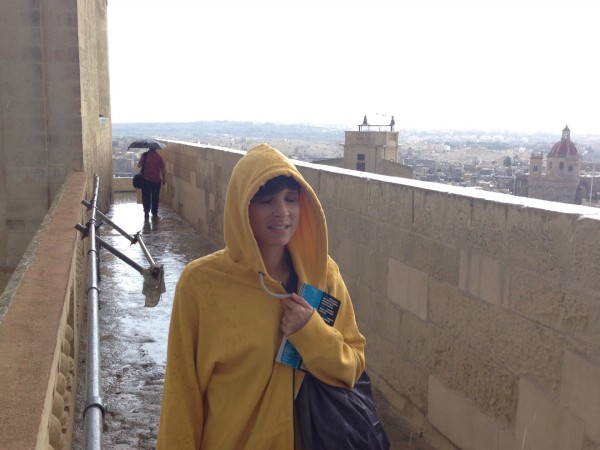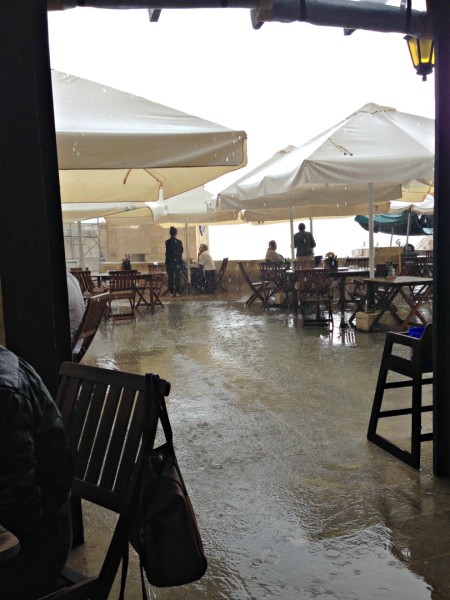 Dwejra Bay 15 minutes' drive from Victoria took as to this rocky bay.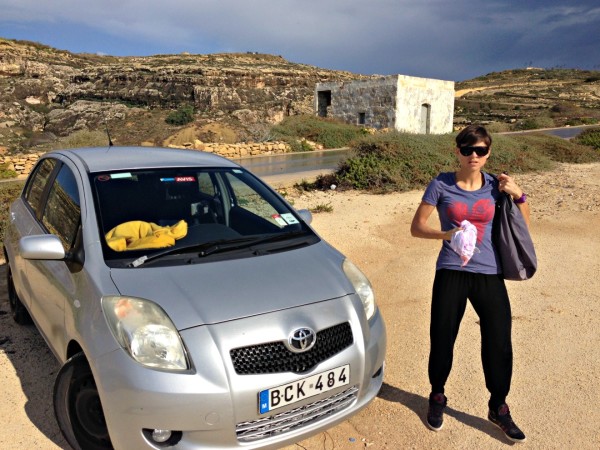 This natural phenomenon is a favorite of professional photographers, artists and tourists because of its unique and majestic look. Two almost perpendicular-cut vertical rocks and a huge horizontal mass over them form these phenomena called "Azure window".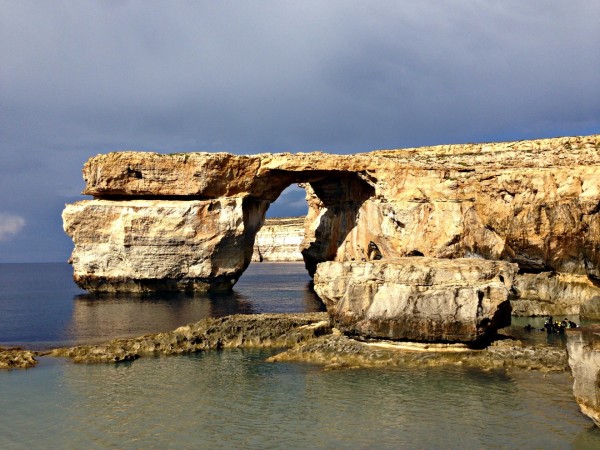 Gharb and around Gharb is one Gozo's oldest villages with the impressive Parish Church and Collegiate Basilica that dominates the pretty square at the heart of the village. So picture was a must:)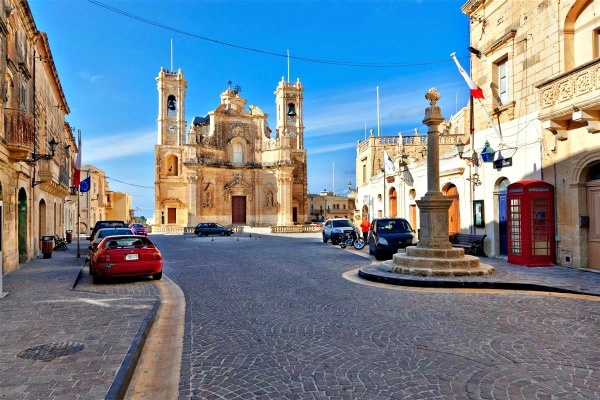 Ta' Pinu  Church The National Shrine of the Blessed Virgin of Ta'Pinu is a Roman Catholic minor basilica and national shrine located some 700 meters from the village of Gharb. It is located on the edge of a cliff in open countryside which allows visitors to enjoy beautiful views of the area.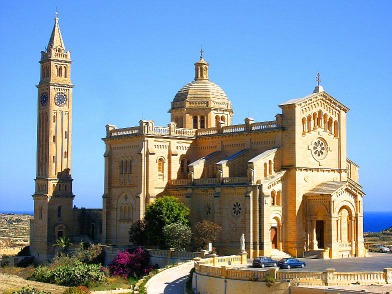 This pilgrimage was also visited twice by Popes John Paul II and Benedict XVI. It is filled with the thank you notes and memorabilia from the people who experienced the miracles that happened in their lives.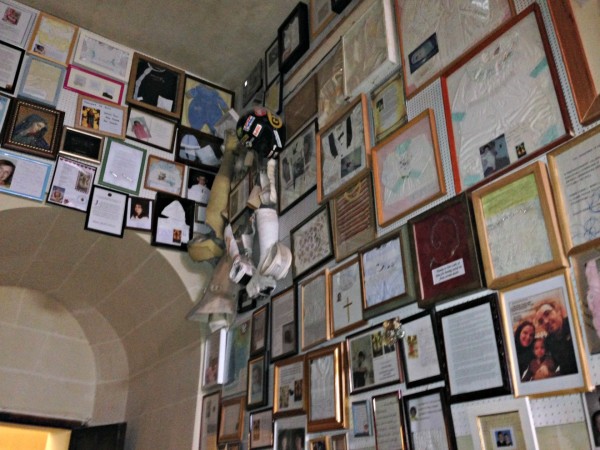 After that we were headed back to our St Julian's hotel since the next day we had an early flight back.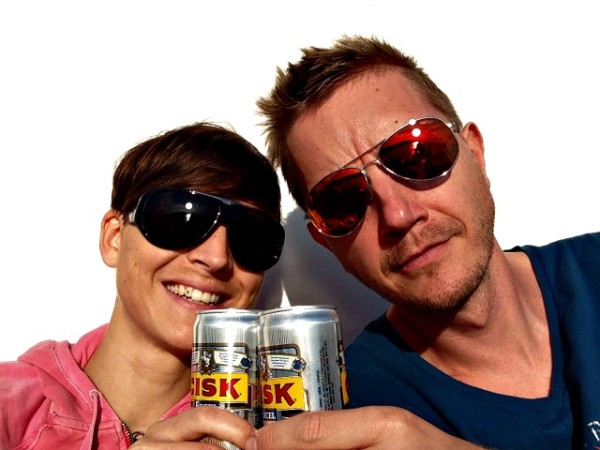 Our getaway went bye so fast but not a day went by that we didn't think about what Nia and Svit are doing. We couldn't wait to be back to our little treasures. Till next year:)