So… What to do when your son reminds you about a promise you  made to him? Of course you have to honor it. This time our ladies stayed at home and this trip turned out as a boys only. This was  fine  since he's starting elementary school in September and our trip became a  perfect opportunity to bond a bit.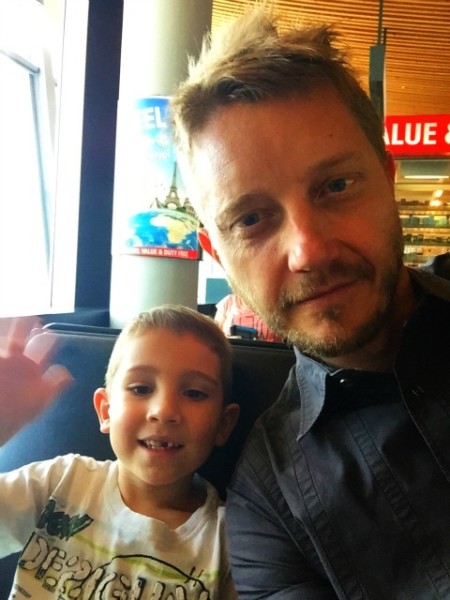 We took the Wizz air flight from Ljubljana to Luton London. Flight was delayed and we had some complication with bus transfer to London Town but eventually we have reached Ibis hotel in Shepherd's Bush. As soon as I changed his clothes I've noticed some red spots. It wasn't difficult to put one and one together, since he didn't have chickenpox yet. But since we were in London and he had no fever we went ahead as planned.
Right away we went out of the hotel and on the Tube. He mastered the subway in no time:)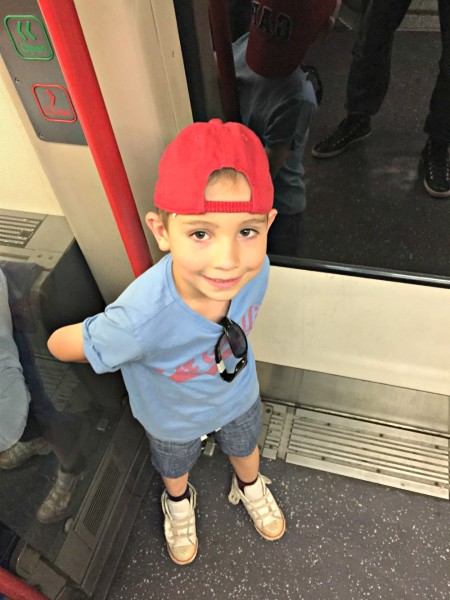 First we went to see the London Eye.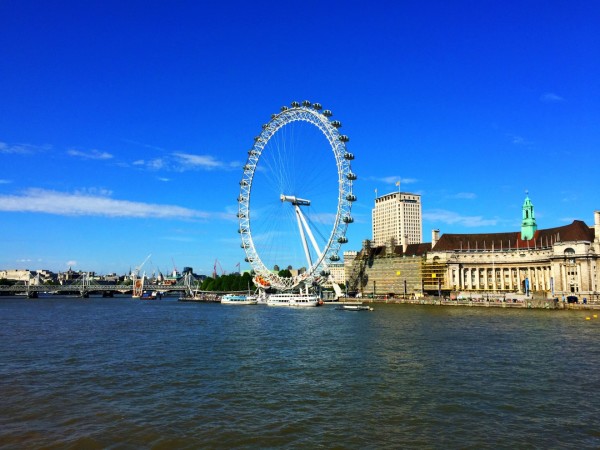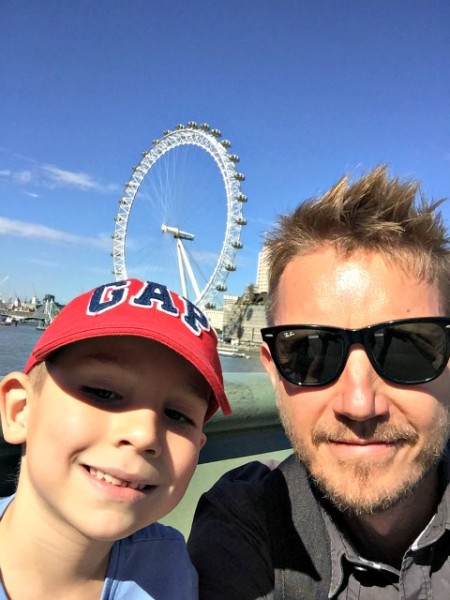 We've bought the tickets on line, so we had scheduled time of arrival. You get the most amazing views of the city from the top! It's a bit pricey but since he wanted to do it…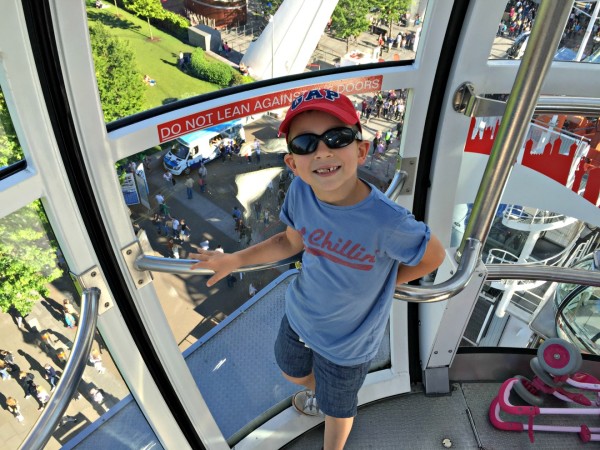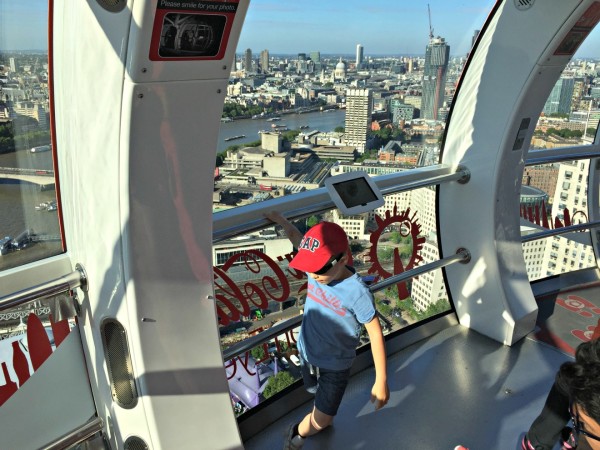 My advice is that is undoubtedly one of the major focal points in London, but expensive to ride. The waits are long to buy tickets and get on the ride. The admission is 34, 50 USD for adult and 25 USD for child (4-16 years). But Svit was happy so that was it mattered.
When we got back to the hotel he got a few more blisters  but nothing to serious.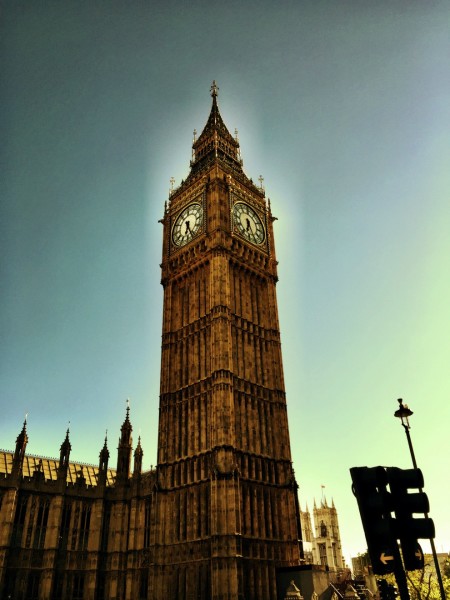 We had a good night sleep and the next day we were back to sightseeing, since he still hadn't have any fever. So off to Buckingham palace we went.
We took the walk through St James's Park and we had a blast with squirrels and other animals.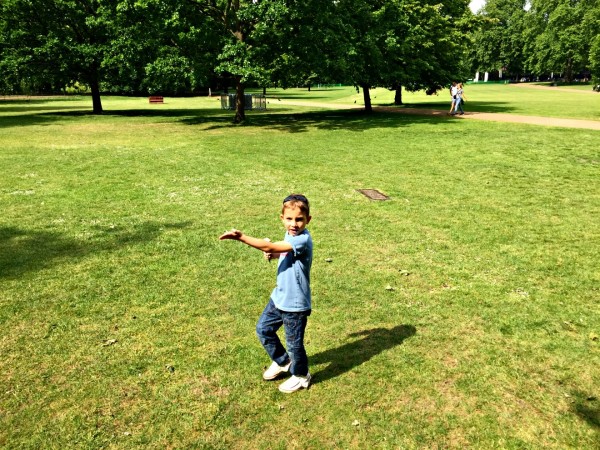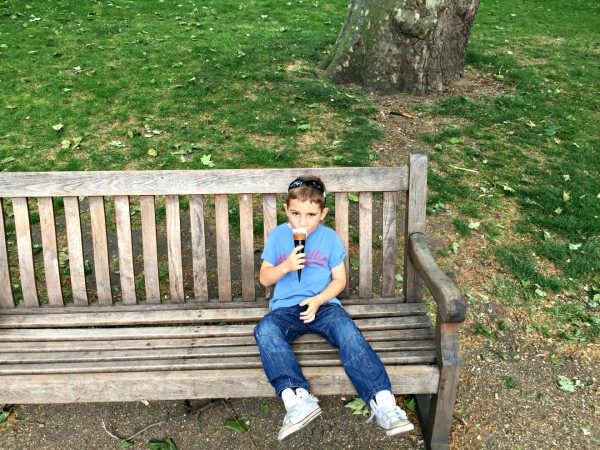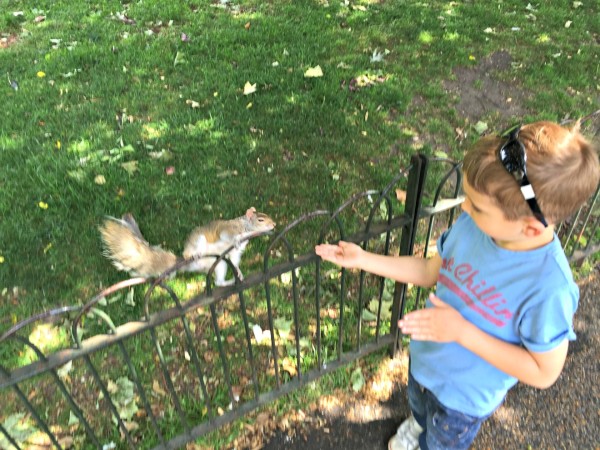 We got to the palace half an hour before the official changing of the guards began so we could find a good spot.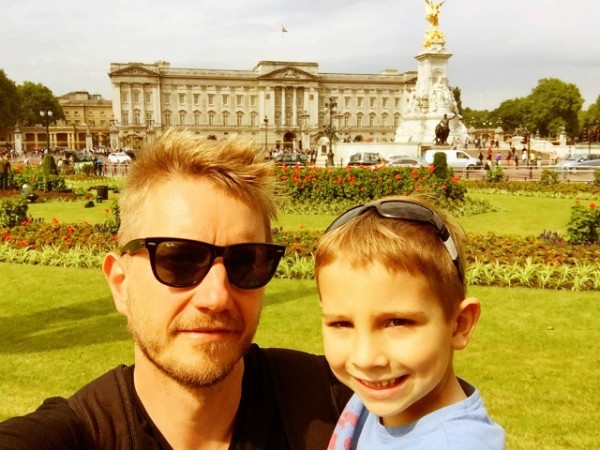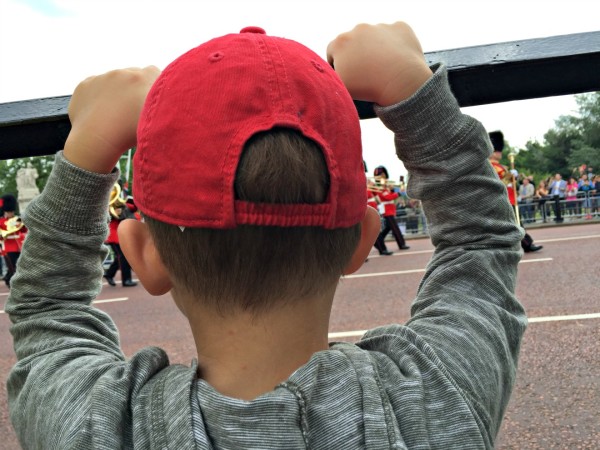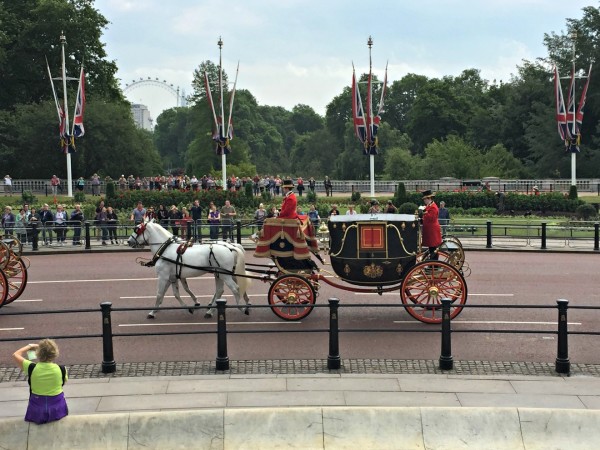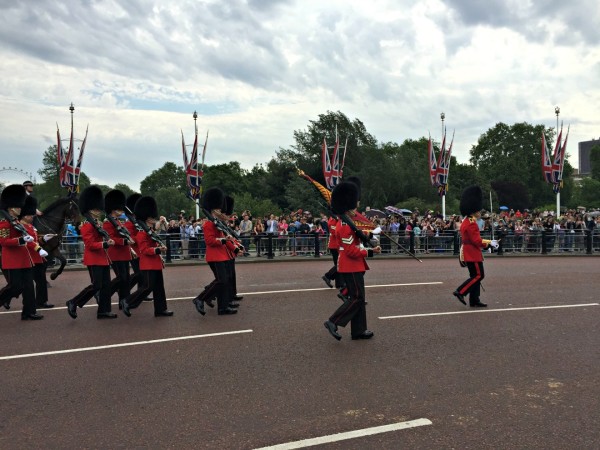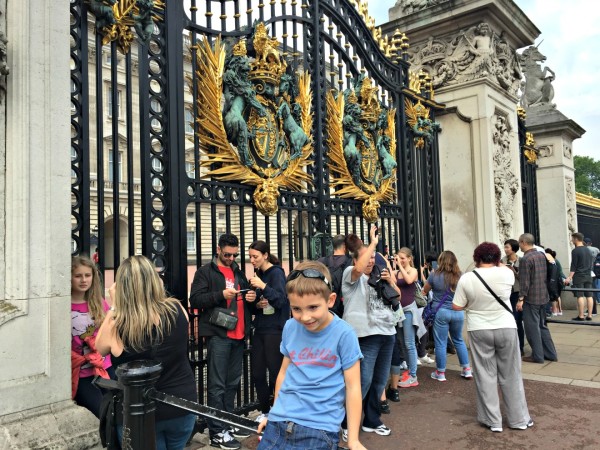 When it all started he really enjoyed every moment of it. He was walking like a guard, standing still; he even wanted to take a photo with the policeman on side. Which of course we did:)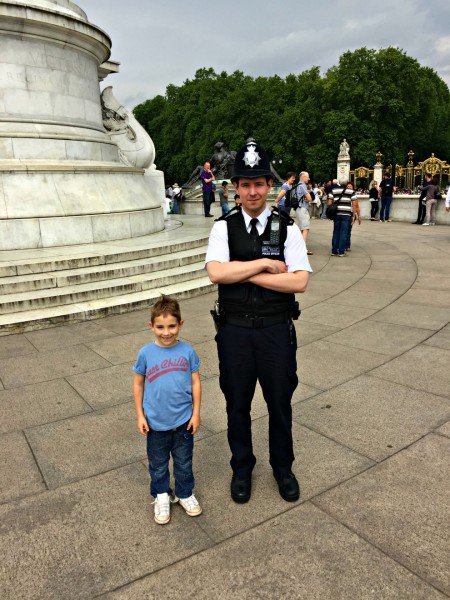 From Buchkingam Palace we went back to Horse Guards building, the official entrance to St. James when yet again he was enchanted with the Royal Guards, this time on horses.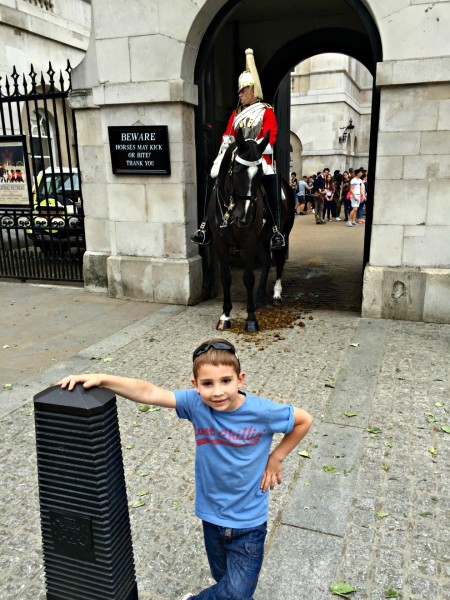 Since it was in the neighborhood we also walked to Trafalgar Square for some obligatory photos.
The day passed by so fast so before we knew it was pizza time and of to bed we went.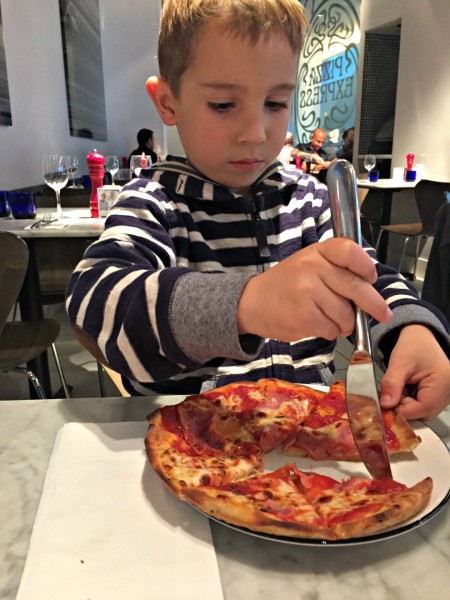 Another night went bye with no fever or lots of new blisters. He felt perfectly fine so we went out  for some more London landmarks. Tower Bridge was next, but before we got to it, he noticed HMS Belfast.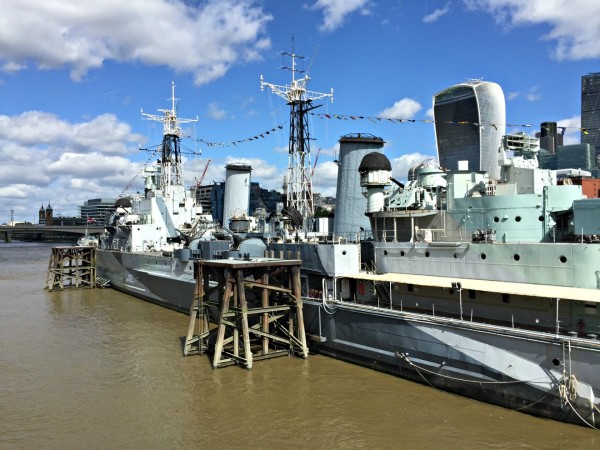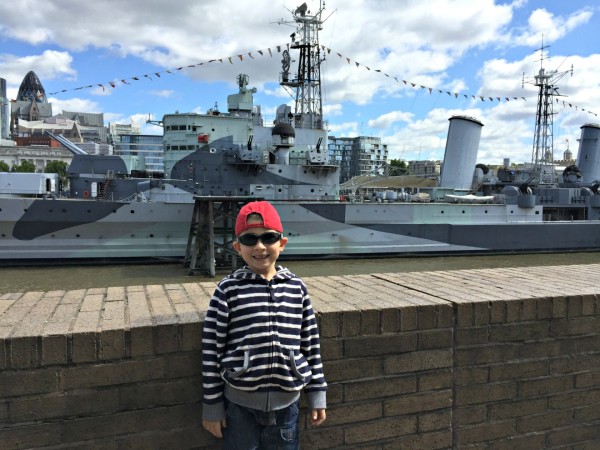 A war ship turned into museum on River Thames. We had a blast for the next couple of  hours. He was running around decks, climbing ladders, exploring cabins…You get to experience the ship in such a personal way – walking right into the kitchen, the sick bay, and other rooms.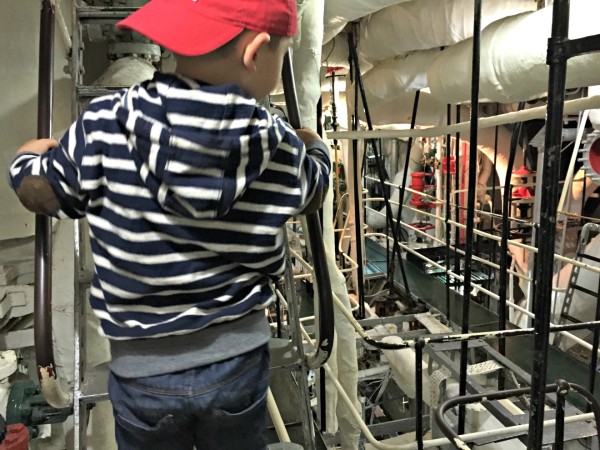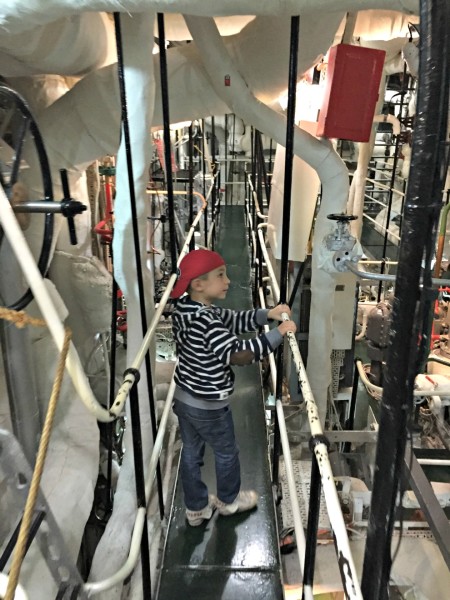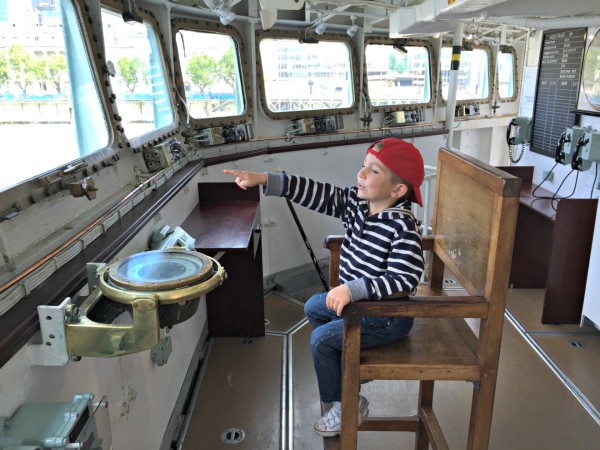 Really cool and fun. Note that there are a lot of tight spaces and ladders that you have to go up and down to really experience it right.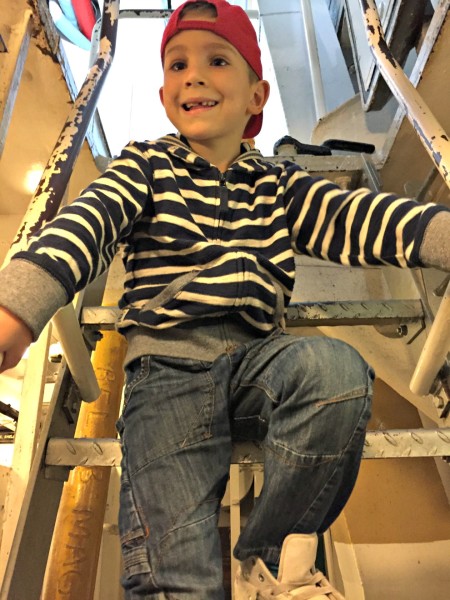 After that we walked on the South Bank of River Thames, took some photos and then crossed the London Bridge.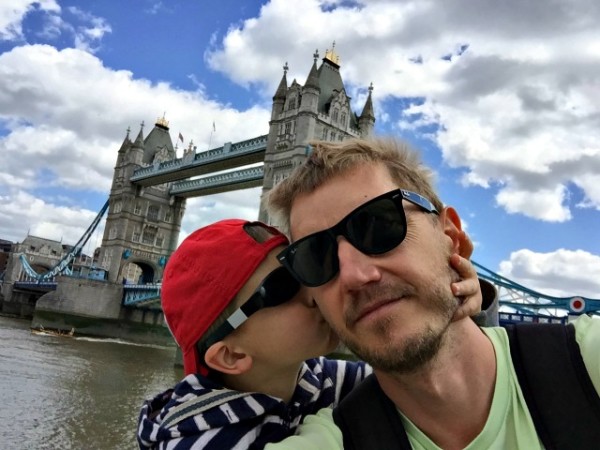 We had some ice cream and set in from the London Tower.
Since this was our last day before flight back home, we had some shopping to do for our girls back home. We got some souvenirs at Piccadilly Circus and then went to Westfield mall.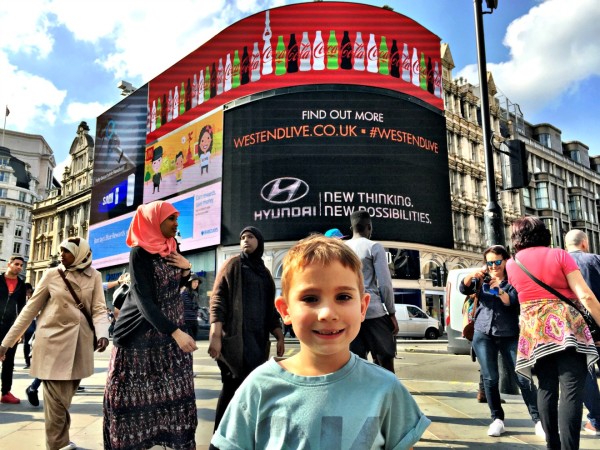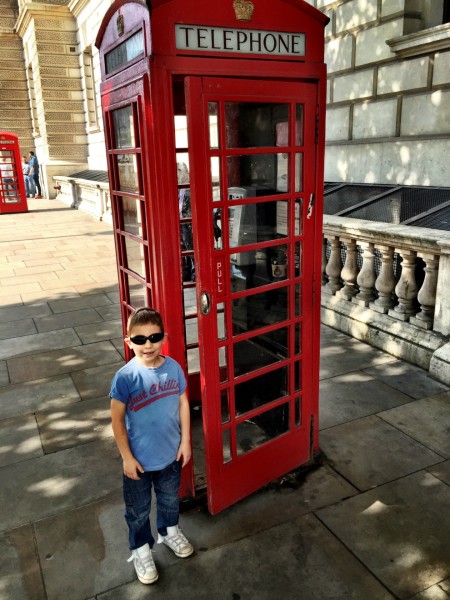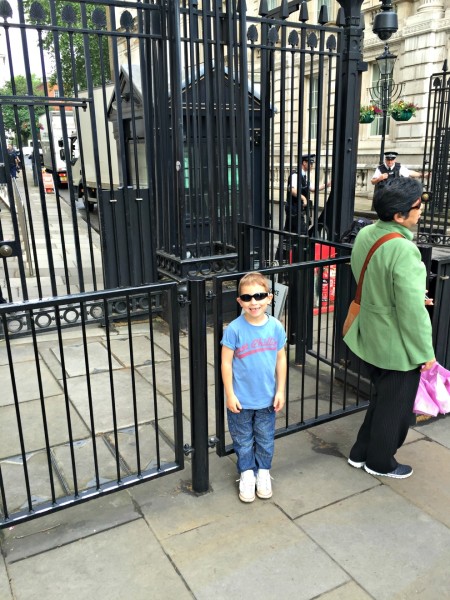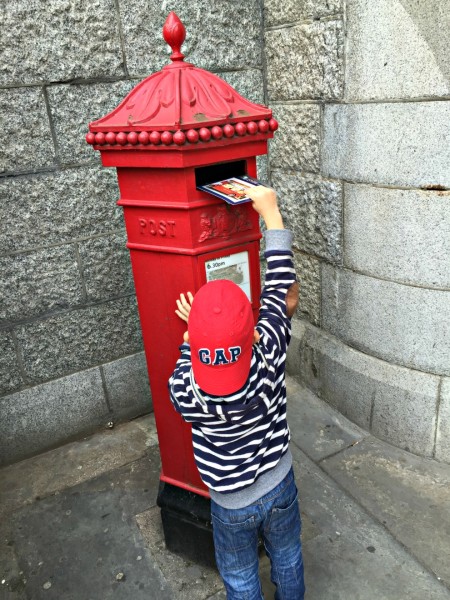 We had our dinner there and then we walked back to our hotel.
Since we had early morning flight back to Ljubljana we took the cab (78 USD) to Luton Airp. If we took the cheaper way, which is bus via National Express coaches it would cost us only 35 USD but we had to take a 3:00 AM bus.
The flight back was a breeze and before we knew it we were back home with our girls that came to pick us up at the Airport. Nia was so happy to see her big  brother that she didn't even notice his red spots which already were in decline. It took him only a week to get over the chickenpox. Now it's Nia's turn and she has to be quick because July and our Philippines trip is just around the corner.