Krabi (Ao Nang), West coast of Thailand in July… Not a wise choice as it turned out. We really wanted to see the Phi Phi's so we made Ao Nang Bay our base for a few days.
Ao Nang Bay is a convenient place to buy package tours of forest tours, islands tours, kayaking tours or cliff climbing tours. Every kind of ticket is also easy to buy at Ao Nang Bay.
Every day when we woke up the first thing was walking into a tour office asking about Phi Phi trip and always we got the same answer: No boat today, waves too big!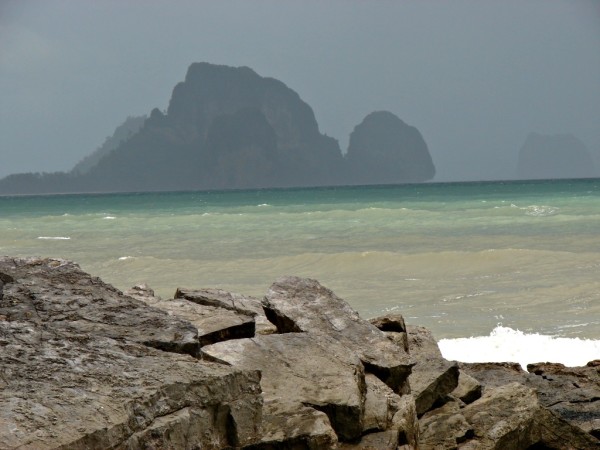 So we just lounge around, having our Chang and the girls were taking a massage.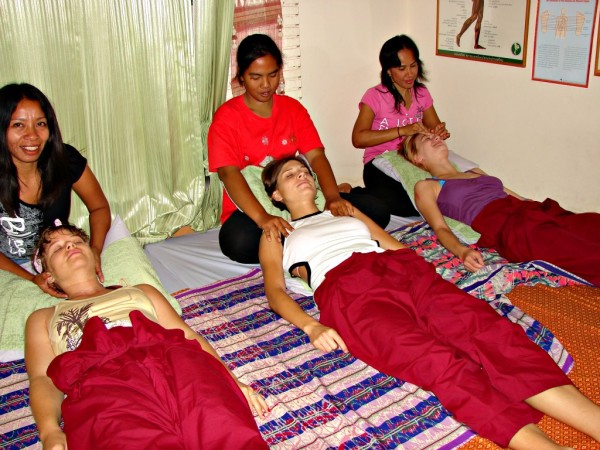 This place looks great at the sunny season as the sea is calm and azure but if it rains all day you are basically stuck here.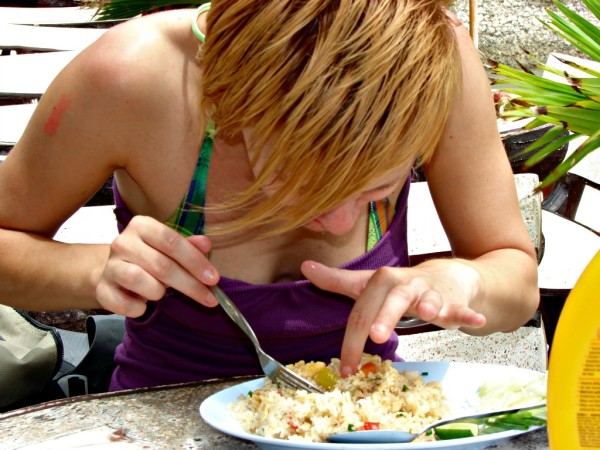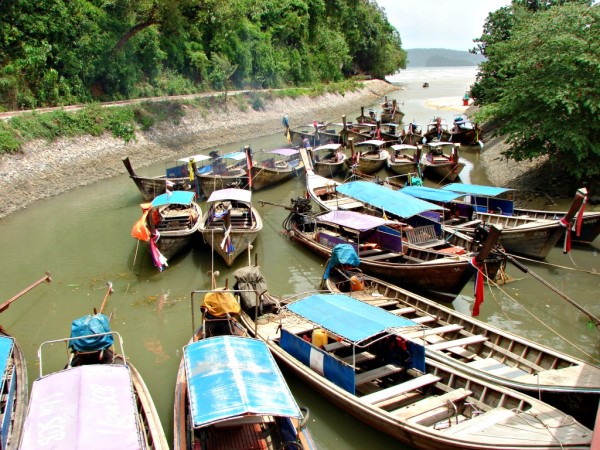 The only exception to this weather pattern we used to do the Four Island tour. The Four Krabi Islands Tup Island, Chicken Island, Poda Island and Phra Nang beach. Koh Mawr at the Phra Nang Beach and Poda are amongst the most photographed locations in Thailand.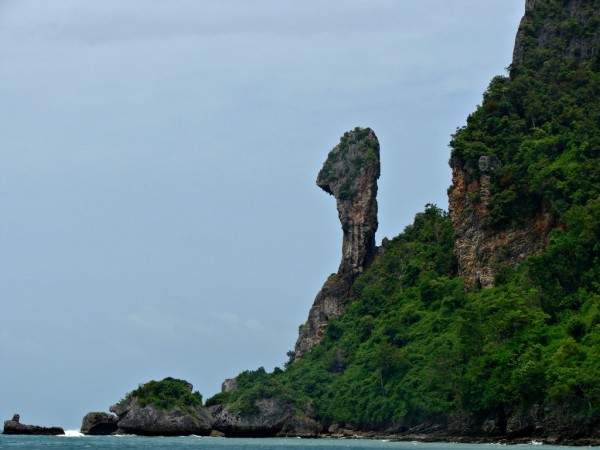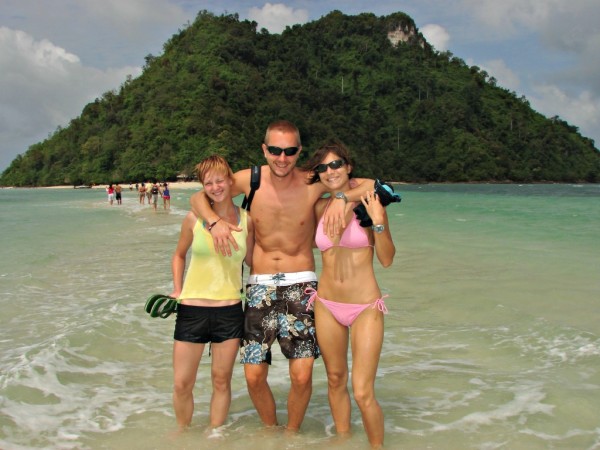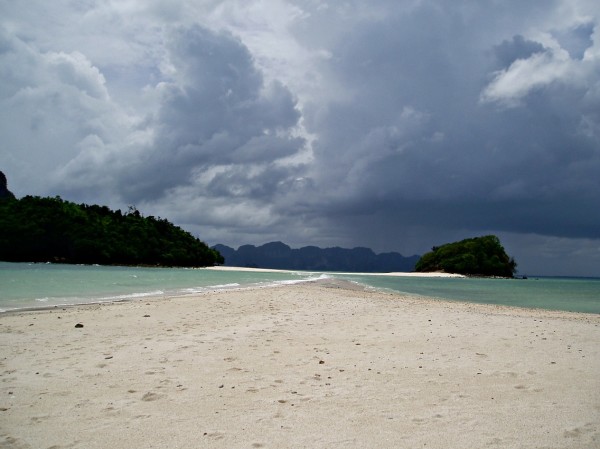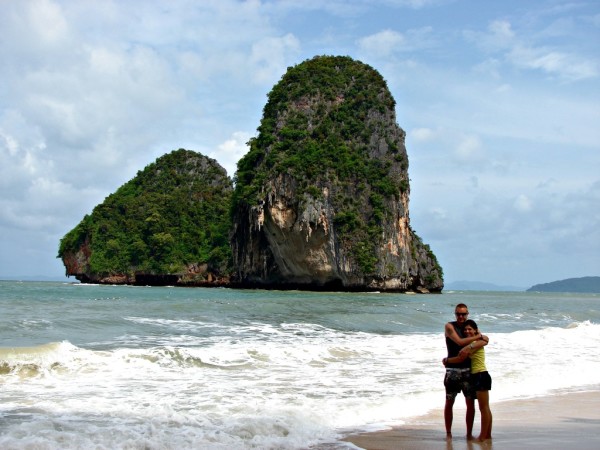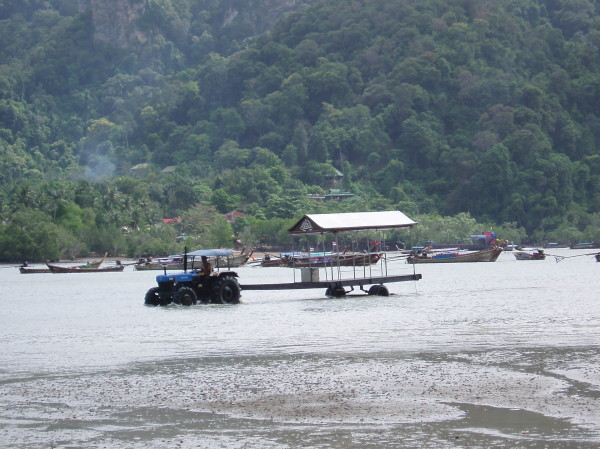 Gorgeous Phra Nang beach isn't actually an island, it's part of the Railay peninsula, so the tour doesn't really visit 4 islands; it visits 3 islands and a peninsula. We had a quick look at the Princess Cave aka Penis Shrine.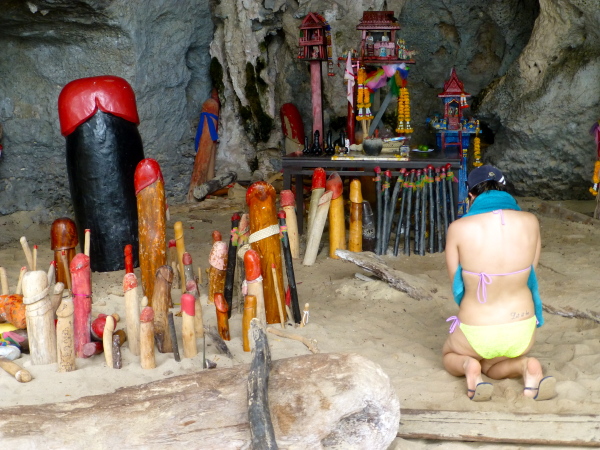 This kind of bizarre place is based on a fallowing legend: Since ancient times, Phra Nang (Princess) Cave has been where fishermen, before going out to sea, have made offerings to the symbolic Phallus of Shiva (known as the Siwaleung or Palad Khik in Thai).
The fishermen, who say the cave is the home of a mythical sea princess, believe their offerings will bring them success in their fishing and protect them from danger, but what is more remarkable is that the cave contains a large collection of carved wooden phallic symbols, offerings and other objects believed to help with fertility.
But for tourists is kind of funny since you can see some girls to be generally too embarrassed to stay long or take pictures.
After four days we simply called it quits. We had enough of rain so we took the minivan to the Thailand – Malaysia border where we boarded on Catamaran that took us to Langkawi Island.